Late-Season MLB Betting
by Richard Gardner | Bookmaker, Bodog - 8/22/2009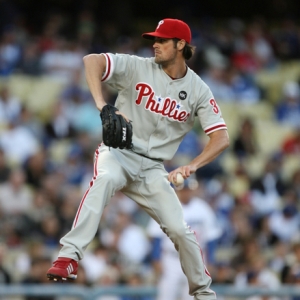 Hello, it's your favorite Bodog bookmaker, Richard Gardner. I'm here today to talk about late-season baseball betting.
Major League Baseball certainly gets much more interesting as fall approaches. And despite the added availability of college and pro football, the average bet on baseball here at Bodog actually increases at this time of year.
Instant $250 Free Bonus Bet from Bovada -
CLICK HERE
The reason for the added take at Bodog on baseball starting this time of year is because bettors tend to have less interest on all those early-season games and focus more on playoff-meaningful games. It's simple: the more people who watch a sporting event, the more they are likely to bet on it.
Another reason that baseball betting spikes upward this time of year is because there simply are much bigger favorites available. This is especially true come Sept. 1, when teams can expand their rosters to 40 players and all those minor leaguers are brought up for a look. Certainly the pennant-contending teams aren't going to play those inexperienced kids, but clubs like the Royals, Pirates, Padres, Orioles and Indians, etc., are.
For example, Cleveland just called up top prospect 1B Matt LaPorta, who was the key piece to the CC Sabathia trade last year. Tribe manager Eric Wedge said LaPorta would see "regular" time, but the slugger hit just .190 (8-for-42) in a big-league stint earlier this season. You will see these kinds of prospects all over the field starting Sept. 1; the Indians are just getting a head start on all the other non-contenders.
So when all these no-name players (especially pitchers) are matched against motivated teams like the Yankees, Red Sox, Rays, Dodgers, Phillies, Rockies, etc., then you are likely to see a bigger return on your investment if you continue to wager the same amount on the underdog. Whereas the Orioles might have been +200 for a game in Yankee Stadium in April, they could be +300 in September. Thus we tend to see a larger trend toward dogs at Bodog when the calendar turns from August. In fact, the average wager increases roughly 15 percent during the last month of the regular season as opposed to the dog days of summer.
To gain an advantage at this point in the season, look at the minor-league stats of some of the called-up pitchers who are playing other non-contending teams. These games tend to see very little action. In addition, playing smaller favorites or dogs means the bettor needs to win fewer plays to turn a profit. It seems logical and obvious, but bettors get lured by those bigger money lines - and we as bookmakers certainly know that.
Also keep an eye on those veteran players who have been nursing injuries. If their teams are out of contention, it usually behooves the club to shut that player down for the season and let a younger player get into the lineup. Hate to use Cleveland as the same example, but guys like Travis Hafner and Grady Sizemore figure to be shut down any day now. Ditto for a club like the Mets, who may not try to rush David Wright back from his concussion or push Jose Reyes and Carlos Delgado back from their long disabled list stints.
I will be posting weekly articles including betting previews, matchups and the inside scoop from a bookmakers point of view right here at Doc's Sports. Read my past articles - Click Here, and learn more about Bodog sportsbook - click here. If you're ready to set up an account and start playing I'd like to offer you a Sign up Bonus - Click Here. Enjoy the Bodog Experience.