Bookmaker's Corner: NFL Week 13 Odds
by Richard Gardner | Bodog Sportsbook Manager - 12/1/2009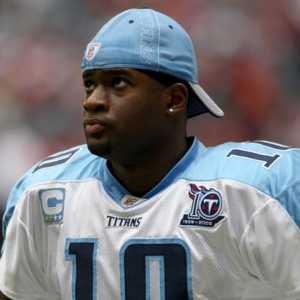 The Indianapolis Colts, who moved to 11-0 with a 35-27 come-from-behind victory in Houston, should result in some pretty solid support for Peyton Manning and company, but we expect that support to be tested in Week 13 when Tennessee comes to town. The NFL odds at Bodog's online sportsbook currently have the Colts by -7, but don't forget that six of the Colts' 11 victories have been decided by four points or less.
Instant $250 Free Bonus Bet from Bovada -
CLICK HERE
The Vince Young-led Titans (5-6) have been making their backers extremely happy since making them extremely unhappy by starting 0-6 with Kerry Collins at quarterback. Since the team's turnaround they've been getting a lot of publicity, making the Titans a magnet for bettors looking for an underdog.
As for the team the Colts beat last week, the Texans (5-6) head to Jacksonville as losers of three straight, each of which might've been the biggest game in franchise history. That's not exactly clutching up, so it'll be tough for bettors to back them in another must-win situation, even if the opposition is only the Jaguars.
The other big win for the players came as Minnesota hammered the Bears, 36-10, as double-digit favorites. The Vikes have now won six games by two touchdowns or more and have outscored their last three opponents by a combined score of 108-29.
Brett Favre and the gang travel to Arizona next for a Sunday night affair against the Cardinals. Kurt Warner is still experiencing concussion-related symptoms so we'll need to know more about his status before we post a line.
Chicago hosts the Rams in a battle of two bad teams, though only one of them was expected to be. The Bears are so bad they're not even double-digit favorites over a 1-10 team with Kyle Boller at quarterback.
But I digress.
Sunday's match-up between Tony Romo and the Dallas Cowboys vs. Eli Manning and the New York Giants will likely give the book its largest handle on the weekend. Dallas may have won six of its last seven, but talk about being the most unimpressive 8-3 team in NFL history. Although favored by a point, their loss to the Giants in Week 2 should not be ignored.
I will be posting weekly articles including betting previews, matchups and the inside scoop from a bookmakers point of view right here at Doc's Sports. Read my past articles - Click Here, and learn more about Bodog sportsbook - click here. If you're ready to set up an account and start playing I'd like to offer you a Sign up Bonus - Click Here. Enjoy the Bodog Experience.