Bookmaker's Corner: NFL Football Odds & Ends
by Richard Gardner | Bodog Sportsbook Manager - 12/30/2009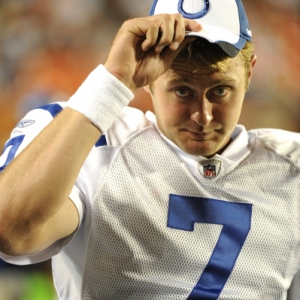 Sixteen down and one week to go. The NFL regular season is on its way out and bettors over at Bodog Sportsbook are eager to jump into the playoffs. But before we make any postseason betting predictions, let's take one last look at what transpired in Week 16…
Jay Cutler's deep pass in overtime to Devin Aromashodu not only lifted the Chicago Bears past the Minnesota Vikings on Monday night, but also helped clinch the top seed in the NFC for the New Orleans Saints, as well as wrapping up home-field advantage through the playoffs. That being said, the Saints now find themselves in the enviable position of being able to rest their starters against Carolina on Sunday.
Instant $250 Free Bonus Bet from Bovada -
CLICK HERE
Stay tuned for an opening betting line at Bodog as we'll want to know more about coach Sean Payton's plans before we post a point spread on the Saints-Panthers game.
New Orleans has lost back-to-back games after starting 13-0 and it might be worthwhile to regain some confidence before hosting their first playoff game against what will obviously be a quality side. Granted, it hasn't been the offense that's struggled as much as the defence; Drew Brees was 32/37 for 258 yards and a touchdown against the Bucs.
The Indianapolis Colts found themselves in a bit of a pickle in Week 16. With a perfect season still within reach, the decision to rest the starters won over going for the meaningless win (from a playoff-seeding perspective). The resulting loss against the New York Jets made coach Jim Caldwell about as popular with many of our bettors as he is right now with Indy's fans.
Still, their loss was the book's win. (Apparently, Bodog's bettors didn't think Caldwell would pull his starters at home.) The Colts travel to Buffalo for a Week 17 matchup that Peyton Manning would be more than happy to sit out on.
On a final note with regards to Bodog's Super Bowl futures, the most commonly asked question I've been hearing is, "Which team is getting the most action?" The answer right now is the Green Bay Packers at 22/1. It's easy to figure out why, too: the Pack have won six of their past seven (since figuring out that protecting quarterback Aaron Rodgers is a good idea).
With the Saints and Vikings looking a little shaky over the past few weeks, we expect the odds on the Pack to go down even more. Take that as a subtle hint for you to get your Super Bowl futures bets in before those odds drop.
I will be posting weekly articles including betting previews, matchups and the inside scoop from a bookmakers point of view right here at Doc's Sports. Read my past articles - Click Here, and learn more about Bodog sportsbook - click here. If you're ready to set up an account and start playing I'd like to offer you a Sign up Bonus - Click Here. Enjoy the Bodog Experience.