Bettors Showing Early Interest on Open Championship Odds
by Richard Gardner | Bodog Sportsbook Manager - 7/14/2010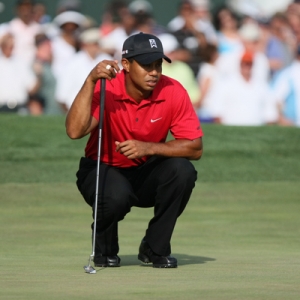 The 2010 Open Championship tees off Thursday at St. Andrews. At Bodog's online sportsbook, we're seeing good interest on our odds for the third major of the year, but perhaps not on the one player you'd expect.
Tiger Woods is getting 5/1 odds to win his third Open Championship at the Old Course – he also won in 2000 and 2005 – but given his up and down play in 2010 he hasn't drawn as much action as we've been used to seeing in past years. To be fair, Woods finished tied for fourth at both the Masters and the U.S. Open this year, but bettors are hesitant to commit to a guy that is going through so much off the course, has played so poorly at times in 2010, and whose odds don't offer much return for the risk.
Instant $250 Free Bonus Bet from Bovada -
CLICK HERE
Meanwhile, Phil Mickelson at 16/1 is receiving a lot more interest from bettors and we'll be paying out some big money if he happens to win. However, Lefty has never fared particularly well at the Open Championship; his only top 10 finish came at Royal Troon in 2004 when he ended up third. In 2000 and 2005 when Tiger won at St. Andrews, Mickelson finished tied for 11th and tied for 60th, respectively, so there's not much there to convince bettors that the course suits his game.
On the other hand, Mickelson believe St. Andrews gives him a great chance to win.
"There's no question this one best suits my game because there's so much more room off the tee than other Open venues," he told the BBC.
"There's plenty of room out there. I don't feel restrained on the tee at all. I feel like there's plenty of room to hit it, and it's more of a second shot golf course.
"It also allows short game to be a factor. It wasn't until 2004 that I started to play the wind effectively."
The player that we'll be cheering the most against this weekend for exposure reasons is Englishman Justin Rose (20/1), who's won two of his last three events, the Memorial and AT&T National, with a second-place showing at the Travelers to boot.
Rose has never played a Open Championship at St. Andrews, but he's played the course many times and found success at events like the Dunhill Links Championship.
Three other golfers we won't be cheering for due to considerable exposure: Sergio Garcia at 40/1, Steve Stricker at 28/1 and Geoff Ogilvy at 40/1.
I will be posting weekly articles including betting previews, matchups and the inside scoop from a bookmakers point of view right here at Doc's Sports. Read my past articles - Click Here, and learn more about Bodog sportsbook - click here. If you're ready to set up an account and start playing I'd like to offer you a Sign up Bonus - Click Here. Enjoy the Bodog Experience.