MLB All-Star Game Home Run Derby a Hit with Bettors
by Richard Gardner - 7/13/2010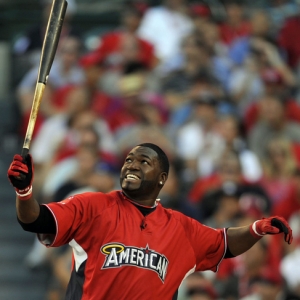 The Home Run Derby as part of MLB's All-Star Game festivities has come under quite a bit of fire recently. Lots of people say that it's not original anymore. There aren't enough star players participating. (Nick Swisher? Really?) It's too long and drawn out. Basically, the luster has worn off for many fans, and the number of empty upper-deck seats in Anaheim on Monday had to be a bit concerning for organizers.
At Bodog's online sportsbook, however, betting on the home run derby has never been so popular. Our handle was up almost 10 percent on last year's competition, which drew significant action as well. I guess even watching Vernon Wells pop up to shortstop over and over can be exciting when you've got money on another guy.
Instant $250 Free Bonus Bet from Bovada -
CLICK HERE
Here's how the action shook out at Bodog:
Chris Young (ARI) 8/1 (6.45% of the Action)
Corey Hart (MIL) 11/2 (11.92% of the Action)
David Ortiz (BOS) 9/2 (11.36% of the Action)
Hanley Ramirez (FLA) 7/1 (9.97% of the Action)
Matt Holliday (STL) 13/4 (22.76% of the Action)
Miguel Cabrera (DET) 23/10 (18.88 % of the Action)
Nick Swisher (NYY) 7/1 (7.98% of the Action)
Vernon Wells (TOR) 7/1 (10.63% of the Action)
As you can see, Matt Holliday was the most popular pick while Chris Young drew the least amount of action. But it was David Ortiz who ended up winning in the finals over Hanley Ramirez by a score of 11 homers to five.
Ortiz hit 32 total homers on the night, the third most in the event's history after Bobby Abreu's 41 in 2005 and Josh Hamilton's 35 (28 in one round) in 2008. In fact, only Ken Griffey Jr. has hit more total derby home runs (70) than Ortiz (68).
Maybe people just felt Ortiz's odds weren't worth the risk compared to the other players on the board, but I have to say I was a bit surprised that he didn't draw a few more backers. I know his best years are behind him. I know he got off to a horrendous start to the season and has slowed down after catching fire in May. But he's still one of the greatest sluggers of our generation. It's not like he's going to have trouble making good contact in glorified batting practice. Not to mention, if there's one guy who will try his hardest to put on a show for the fans, isn't it Big Papi?
I will be posting weekly articles including betting previews, matchups and the inside scoop from a bookmakers point of view right here at Doc's Sports. Read my past articles - Click Here, and learn more about Bodog sportsbook - click here. If you're ready to set up an account and start playing I'd like to offer you a Sign up Bonus - Click Here. Enjoy the Bodog Experience.