NFL Football Odds: Week 1 Betting by the Book
by Richard Gardner | Bodog Sportsbook Manager - 9/8/2010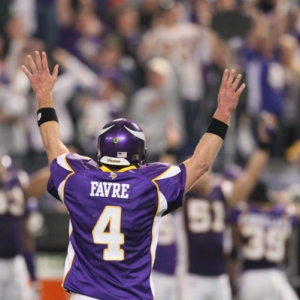 You can prepare all you want for the season to start, but there's nothing like the real thing. What's true for NFL teams is also true for sports books.
At Bodog's online sportsbook, we think we've got a pretty good handle on how the betting will go as the NFL kicks off Week 1 of the regular season on Thursday in New Orleans. We've done the research. We've tested the waters with the pre-season and seen how our players have been betting the props and futures boards. But things can change quickly in sports, so we'll have to stay on our toes all week as the bets roll in.
Instant $250 Free Bonus Bet from Bovada -
CLICK HERE
I'll be especially curious to see how the betting goes in a few games. For starters, Thursday's opener between the Saints and Vikings should be our most bet game of the week, so that one will obviously be key for us. I like the number at New Orleans +4.5 because I think it should draw pretty balanced action. Bettors always value the Super Bowl champions highly, so I don't think we'll have a problem convincing Saints backers with that line. But there's also reason for players to get down on the dog, considering the last meeting between these two teams, in the NFC title game, was settled by a field goal in overtime. Plus, a lot of people just automatically bet on Brett Favre. It's just the way it is.
The Pittsburgh Steelers as 2.5-point home underdogs to the Atlanta Falcons is another game with plenty of storylines to consider. Dennis Dixon gets the start for the Steelers in Ben Roethlisberger's absence due to suspension, so bettors have a tough call on their hands whether to back a young quarterback with limited game experience. On the other hand, Pittsburgh is a tough place to play for visitors. To get the Steelers plus the points is pretty tempting, even though the Falcons are expected to be strong this season.
Can Sam Bradford maintain his pre-season level of play? That's a question we've been asking ourselves as the Rams (+4) prepare to host the Arizona Cardinals. Bradford was as good as anyone could've expected in exhibition action. The number one overall draft pick earned the starting job in St. Louis completing 33 of his 55 pass attempts for 338 yards and three touchdowns, with no picks to boot. Considering the Cardinals are starting Derek Anderson under center, there's reason to wonder if the Rams don't actually have the advantage at quarterback in this one, even if it is a rookie we're talking about.
It's an interesting Week 1 for certain. As it stands, the largest spread of the 16 games is a mere 7 points, that advantage belonging to the New York Giants at home to the Carolina Panthers. In other words, expect lots of close games.
I will be posting weekly articles including betting previews, matchups and the inside scoop from a bookmakers point of view right here at Doc's Sports. Read my past articles - Click Here, and learn more about Bodog sportsbook - click here. If you're ready to set up an account and start playing I'd like to offer you a Sign up Bonus - Click Here. Enjoy the Bodog Experience.