Football is Back, Baby
by Richard Gardner | Bodog Sportsbook Manager - 7/27/2011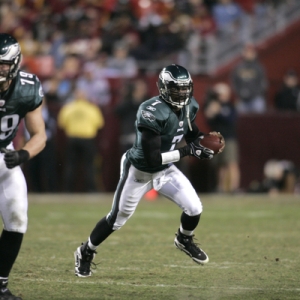 To be perfectly honest, we were never very worried. The NFL is simply too profitable to let a labor dispute get in the way of making money. That being said, we still felt a sense of relief when the league and the union came to an agreement on a CBA and the lockout was ended. Yes, folks, football is back. (Granted, it never really left.)
Make no mistake we definitely would have felt the hurt if the NFL ended up missing any regular-season games. Heck, we would've felt it if the NFL missed any preseason games. You'd be amazed how much action Bodog books on the Hall of Fame game alone, which was the only real casualty of the lockout. Last year's game drew 11 million viewers, and you can be sure a lot of those viewers were excited bettors that had been waiting all summer to feel the rush again.
Instant $250 Free Bonus Bet from Bovada -
CLICK HERE
Fortunately, the NFL decided to move the San Diego Chargers-Dallas Cowboys game from Saturday, Aug. 20 to Sunday, Aug. 21, to be televised on NBC as a replacement for the HOF game that was slated to be played Aug. 7. So at least we won't lose a nationally televised game.
Of course, now that we know there's going to be an NFL season, we quickly have to turn our attention to odds making. With all the roster moves and free-agent transactions that are happening, we've had to temporarily remove our Super Bowl odds from the futures board. They'll be back up as soon as things have calmed down a bit; there's just no way we could post those numbers now. I mean, the Dallas Cowboys might cut their entire team before all said is done. And if the Seattle Seahawks end up signing Tarvaris Jackson as a replacement for Matt Hasselbeck at quarterback, suffice to say their odds will go up.
I just wish I could share the same optimism for a speedy resolution to the NBA's labor woes that I shared for the NFL. The way things currently stand I would be surprised if part of the 2011-12 season wasn't lost. There's no question some teams are bleeding money, even if the union disputes the actual amount. And considering basketball players are paid far higher on average than football players, the NBA won't be able to scare the union into making a deal. Basketball players also have the option to play in Europe for decent dollars, an option football players didn't have.
But I guess we'll deal with the NBA later. I'm just happy we can stop talking about the NFL lockout now.
I will be posting weekly articles about betting previews, matchups and the inside scoop from a bookmaker's point of view right here at Doc's Sports. Read my past articles HERE and to learn more about Bodog JUST CLICK HERE.