NBA Odds: Could a Cinderella Actually Win an NBA Championship?
by Richard Gardner | Bodog Sportsbook Manager - 5/3/2011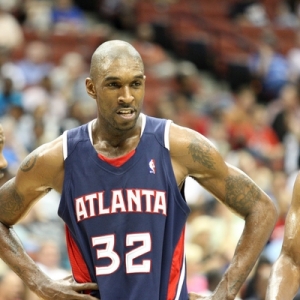 The Atlanta Hawks hardly went into the NBA playoffs riding a hot streak. In fact, they couldn't have been much colder, losing six straight to finish the regular season.
True, a few of those games were meaningless, with Atlanta locked into the fifth spot in the Eastern Conference. Still, after a 115-83 loss to the dreadful Washington Wizards in their third-to-last game, Atlanta coach Larry Drew didn't seem too hopeful about his team's chances against the Orlando Magic.
"I'm not very confident at all," Drew said. "You can't just flip the switch. It just doesn't work like that. I've been around this thing long enough to see that you can't just turn it on and turn it off. You want to be playing well; you want to be clicking so that you don't miss a beat once the playoffs start."
Instant $250 Free Bonus Bet from Bovada -
CLICK HERE
The struggling Hawks were big-time underdogs in their opening-round series with the Magic, and very few of our bettors at Bodog were giving them a chance. The fact Atlanta was swept by Orlando in the second round of last year's playoffs didn't provide much optimism either.
But then something funny happened. The Hawks flipped the switch. In Game 1 of the conference semifinals, they beat the Magic in Orlando. Five games later, they completed the upset, winning the series 4-2.
"They never give us a chance," Josh Smith said. "They never talk about the Hawks. They talk about Orlando, Chicago, Boston and Miami. We're always sneaking under the radar."
Atlanta went 5-1 against the spread against the Magic without being favored to win a single game.
But as the Hawks prepared to face the Chicago Bulls in the second round, bettors remained unconvinced that Atlanta was a serious contender. Wagering support for the heavily-favored Bulls was strong for Game 1 on Monday night at the United Center.
The Hawks didn't care. They won, 103-95, in a game that featured Chicago superstar (and presumed league MVP) Derrick Rose tweak his left ankle. The X-rays on Rose's ankle came back negative, but that doesn't mean there's no concern about his health.
So could the Hawks actually pull off another upset? Heck, could they win it all? We've got them at 25/1 odds to win the 2011 NBA championship, making them the biggest underdog of the eight remaining teams. The favorite is Miami, at 9/4.
Of course, the Heat would be Atlanta's next opponent should both teams advance to the conference finals. And while beating the Magic was impressive and beating the Bulls would be even more impressive, beating Miami would be, well, one of the greatest upsets in NBA history. Which is probably why we haven't booked too many futures bets on the Hawks.
I will be posting weekly articles about betting previews, matchups and the inside scoop from a bookmaker's point of view right here at Doc's Sports. Read my past articles – Click Here, and learn more about Bodog sportsbook – Click Here. If you're ready to set up an account and start playing I'd like to offer you a sign up bonus Click Here and enjoy our services.