NFL Futures Odds at Bodog: Red-Hot Patriots Favored to Win It All
by Richard Gardner | Bodog Sportsbook Manager - 1/6/2011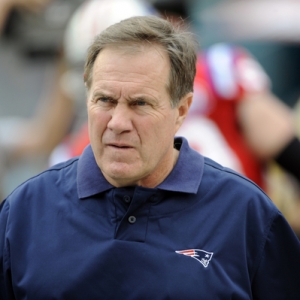 The 2011 NFL playoffs kick off this weekend with four wild card games, the first step on the road towards the Super Bowl.
One team that won't be playing this weekend is the New England Patriots, who earned a first-round bye with their 14-2 regular-season record. Over at Bodog's online sportsbook, the Pats will go into the postseason as the favorites to win it all, getting 9/5 odds to win the Super Bowl, followed by both the Pittsburgh Steelers and Atlanta Falcons at 11/2. The defending champion New Orleans Saints are at 10/1.
Instant $250 Free Bonus Bet from Bovada -
CLICK HERE
The Patriots are playing so well at the moment that bettors don't seem to be fazed by the relatively modest payout that a futures bet would garner. From what we've seen, our players just want in before the odds go any lower, for which you can hardly blame them. Quarterback Tom Brady has been absolutely unbelievable this season, particularly in the latter half. No interceptions since Week 6. Eight straight games with a 100-plus passer rating to finish the schedule. And New England's hardly had an easy schedule, with wins over the Ravens, Chargers, Steelers, Colts, Jets, Bears and Packers.
Of course, betting on the heavy favorite isn't for everyone, such as those looking for value. We've booked a number of large futures wagers on the Indianapolis Colts, who are getting tempting 14/1 odds to win the Super Bowl. Indy (10-6) might have underwhelmed this season while injuries were certainly a factor, but the Colts go into the playoffs on a four-game winning streak. Besides, when you have Peyton Manning as your quarterback, you've always got a chance.
The same cannot be said for the Seattle Seahawks, who won the NFC West with a 7-9 record and will host the Saints (-11) on Saturday. We're giving the Seahawks 100/1 odds to win the Super Bowl and we aren't expecting many takers, even at that number.
In addition to our odds to win the Super Bowl, we've also posted odds on the most likely match-up in the big game. Not surprisingly based on their futures odds, the Patriots and Falcons are the likeliest (15/4) two teams to meet up at Cowboys Stadium in Dallas. Meanwhile, the Seahawks and the Kansas City Chiefs (500/1) are the least likely.
For what it's worth, one Super Bowl match-up that a number of bettors have predicted is between the Ravens and Eagles (45/1). I'm not sure why exactly this has been a popular bet, other than it's an attractive number for a fairly feasible outcome. Remember that Baltimore hammered New England in last year's playoffs.
I will be posting weekly articles including betting previews, matchups and the inside scoop from a bookmakers point of view right here at Doc's Sports. Read my past articles - Click Here, and learn more about Bodog sportsbook - click here. If you're ready to set up an account and start playing I'd like to offer you a Sign up Bonus - Click Here. Enjoy the Bodog Experience.