Royal Wedding Odds and Betting Props
by Richard Gardner | Bodog Sportsbook Manager - 4/20/2011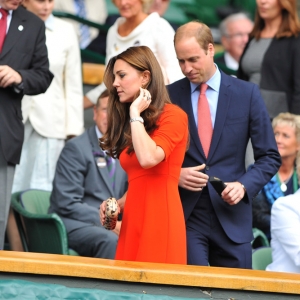 At the risk of stereotyping, the typical sports bettor isn't that interested in fairytale weddings.
However, while the typical sports bettor is more about football and basketball, the typical sports bettor might also be married or have a significant other that will be glued to the TV watching Prince William of Wales and Kate Middleton tie the knot at London's Westminster Abbey on Friday, April 29.
NBC will be on the air to cover the proceedings starting at 4 a.m. Eastern Time while the actual ceremony will take place a couple of hours later.
Instant $250 Free Bonus Bet from Bovada -
CLICK HERE
OK, so it's extremely early and you're watching a wedding on TV. It might not be the ideal way to start the day, but like most things in life, you can make it a lot more interesting if you have some money on it.
Bodog's online sportsbook is offering a cavalcade of Royal Wedding props at Bodog that should keep you enthusiastic from start to finish. At the very least, they'll keep you awake.
One of our more popular props involves the Queen and her hat.
If you didn't know, the Queen loves hats. So we're asking, what color will her hat be for the wedding? The favorite is yellow at 2/1, followed by blue at 3/1. And I suppose that makes sense. Yellow is a lovely color for a spring wedding. So is a light blue. Then again, I'm no expert on hat colors for the Queen.
For what it's worth, the long shot hat color is Grey at 20/1, which you have to admit would be a pretty depressing color for a wedding. Unless the Queen doesn't particularly care for the bride, it's tough to imagine her wearing such a dour color.
So far most of the action has been on the favorite colors, but we've also booked a few medium-shot bets on red at 12/1. If you ask me, red would be a bit flashy for a wedding.
Again though, not an expert.
Another popular Royal Wedding prop at Bodog asks what color Kate Middleton's wedding dress will be. The favorite is ivory (2/3), followed by white (5/2) and cream (4/1).
Now, initially I thought ivory, white and cream were all the same color, but apparently I'm mistaken. It turns out ivory, an off-white color, is a popular color for wedding dresses. See? We're learning here.
Another wedding-dress prop asks how long the bride's train will measure. We've set the total at 10 feet, with the early betting slightly favoring the over. I guess people like to see a long train in the same way they like to see a high-scoring game.
For the record, Lady Diana's train was 25-feet long when she married Prince Charles in 1981. Just one of the many things you have to research when you work for an online sports book.
I will be posting weekly articles about betting previews, matchups and the inside scoop from a bookmaker's point of view right here at Doc's Sports. Read my past articles – Click Here, and learn more about Bodog sportsbook – Click Here. If you're ready to set up an account and start playing I'd like to offer you a sign up bonus Click Here and enjoy our services.