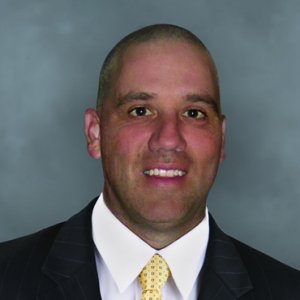 Working hard 365 days a year to be a winner
Hard work and extreme passion to be the very best, those are the words that best describe how Jason Sharpe approaches his life as a full time professional sports bettor.
Jason made the big move out to Las Vegas to bet on sports full-time back in 2008. Since that time he's taken his handicapping levels to their greatest heights. He puts forth the 100% commitment that's needed every day to stay ahead of the always evolving sports betting market. It's that type of work ethic that makes Sharpe one of only a few year-round professional sports bettors.
One must eat, sleep and breathe this lifestyle if they want to be one of the small percentage that succeeds at it. It's a minimum 12-hour-a-day, 7-day-a-week job and one that he truly loves also. He works that hard because he knows that you must do so to stay one step the competition to maintain an edge. Sharpe handicaps the entire betting card a whole day in advance by looking at all of tomorrow's games, today. It's that type of organization, dedication, passion and attention to detail that is needed for someone to be successful in life and also when betting on sports.
Team up with professional sports bettor
Here's your chance to bet exact same plays of LV pro bettor
Ahead of betting market w/ heavy use of analytics in all sports
No one wins at the start of a new sport season like Jason Sharpe
Showed 100% commitment to be very best by moving to LV
Pouring over all of the latest advanced statistics, breaking down the match-ups, making power ratings and researching everything that he can find on each game, that's the kind of information that is needed. With years of winning now under his belt, Sharpe knows exactly what to look for in each sport that he bets. He knows you can't win by just making a point spread on a game; if that were the case, then a computer math model could win at this long-term, and they can't!!! Instead, Sharpe takes things a step further and that extra effort is what he feels pushes him past the others in the handicapping world. By following the daily ebb and flow of every sport that he handicaps, he tries to get an exact feel for how a team will do in that particular game that he is looking at. The question he is constantly asking is "How will this team play on this day?" He is looking for a peak performance, flat efforts, etc...That's not how most handicappers go about this as most are usually only concerned about how good a team looks based off their seasonal and recent statistics. That method no longer works in today's very difficult to beat sports betting market. You must do a lot more to be a winner these days.
Follow Jason Sharpe and win money betting on sports
Jason uses all of his resources and is also in constant communication with other full-time sports bettors as he's developed numerous relationships with some of the biggest and most respected bettors in the sports betting industry and is constantly sharing information with many of the very best handicappers around to help him make the final decision.
This past year was Jason's 11th full year in the sports advisory business and overall he's been a major success. Sharpe's racked up 8 winning baseball seasons out of 11, produced steady and consistent results in football, making a profit in 5 straight seasons. He's always striving to get better at his craft every single day and he's seen that happen as he's posted his best individual season EVER in college basketball and also in the NBA in the past year. It can be a big Monday Night NFL game or one as small as a MAC conference basketball contest. No one works harder or digs deeper for their clients than Jason Sharpe. He knows that the money that you win on any bet all counts the same when you add it all up. Here's your chance to join up with a professional sports bettor and bet the EXACT same plays that he is betting. Join in the winning today!!