Ashleigh Barty vs Marketa Vondrousova French Open Picks - 6/8/2019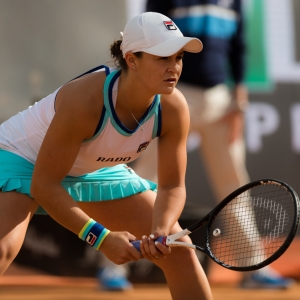 Ashleigh Barty vs Marketa Vondrousova
9am EST, 8th June 2019
Roland Garros (Paris, France)
Court Philippe Chatrier
Intro
Ashleigh Barty and Marketa Vondrousova are the two unlikely finalists of the Roland Garros 2019. They fought their way there after crazy developments in their respective semifinal matches. Australian exploded out of the blocks into a massive lead. She was up 5-0 and had two break points, returning Anisimova's serve. From that point on, everything fell apart on her side. She lost 6 games in a row, somehow managed to get into a tie-breaker, but came up short in that 13th game of the first set. Before continuing with the report from that match, I am going to write some more about her career, so you could fully appreciate the importance of this result for her. She is only 23 at the moment, but her career is already looking like a huge rollercoaster. She was a great juniors player, ranked No.2 in the world and won a Wimbledon title from 2011. Made her debut in Melbourne at only 15, deemed as a next big thing of Aussie tennis. All that pressure and expectations were just too much and after not being able to get it going in the first couple years of her career, she decided to retire at only 18 and pursue other endeavors. In 2015 she started to play cricket professionally, but couldn't really forget her first love, so she returned to tennis in February 2016. Achived her best Grand Slam result earlier this year on home soil with quarterfinals and now managed to beat it in Paris.
I wrote all this because I am sure that young and confused Barty from couple years ago would just give up after the way she lost the first set vs Anisimova. But that didn't happen. She was 6-7 0-3 down when she regained her focus and conceded only 2 games until the end of the match. After all she's been through, this win is going to be a massive boost for her confidence going forward.
On the other side, Vondrousova managed to win from behind as well, although it sounds silly considering she won in straight sets. Konta had an opportunity to get a double break in the first set. Denied. Served for that first set. Denied. Had a lead and served for the second set... Denied once again. It was a sweet revenge for the loss in QF's of Rome a couple of weeks ago. But I didn't feel like Vondrousova cracked Jo's code all of a sudden. She was simply more clutch in crucial moments and showed more mental toughness. High praise for only 19-year old girl.
Matchup
I believe that the gameplan of Marketa should be pretty straightforward. Stay away from Barty's forehand which she uses to build her game around. Even more so when considered that her double-handed backhand is not all that much to talk about, which is why she'll often use slice. But, I still think Ash holds the edge in this one, She has more variety in her game, which helps her to adjust better to some changing playing conditions, that we've seen these past two weeks in Paris. Tomorrow will be another cloudy and cool day. Being smarter with shot selection could be a deciding factor in this situation.
Betting odds & prediction
Linemakers opened Barty just north of -150. The spread is -3 while the total is sitting at 21.5. It's difficult to predict how the market is going to react to these odds. In my opinion, there will be no major moves. Personally, I'm leaning towards the underdog. Although I like the way Barty is playing, it is simply a huge opportunity for both players. The pressure is going to be immense, and I think both will struggle with that at times.
Tony's Pick: Marketa Vondrousova +3 (-120)
Read more articles by Tony Sink
Get all of Today's Free Tennis Picks
Get all of Today's Guaranteed Expert Tennis Picks