Denis Istomin vs Cameron Norrie Wimbledon Picks - 7/2/2019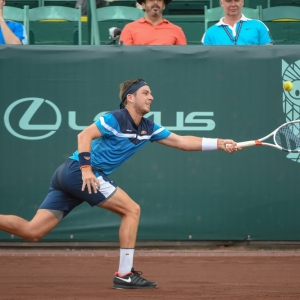 Denis Istomin vs Cameron Norrie
5:30 am EST, 2nd July 2019
Wimbledon, England
Grass courts
Cameron Norrie had a couple of rough outings on grass recently, which further damaged his record on this surface. First, he lost to Kevin Anderson in Queens Club, after playing a very competitive match against a big-serving South African. After that, he got eliminated in the second round of Eastbourne, vs red-hot Kyle Edmund who was really feeling his groundstrokes last week. Norrie tried to hang on, but Edmund's power and bizarre course of the match didn't allow him to further endanger Kyle. At the end of the first set, one of the spectators needed medical help. We can see that often in tennis matches, especially where heat is involved. But this pause lasted for more than an hour. They kept the player on the court for a long time in order to keep other spectators in attendance and keep the passages open for the medics. It was not easy to deal with all that and trying to find a way to keep Edmund from hitting winners every other point. I mentioned his grass court record which is 4-8, while in Wimbledon, he is still winless (0-2). We rarely see British players that doesn't have good results on grass, but Norrie is one of those. Part of the reason why is because he was born in Johannesburg, grew up in New Zealand and spent some time in the US, playing for TCU in the NCAA. He didn't really come across grass courts as often as some of the players from Great Britain that grew up there.
Related: Fixed Games - Point Shaving - NBA Refs - NFL fixed Games - Matt Holt and Tony George talk about it all in this video
Denis Istomin on the other side has more than 70 professional matches on this surface. It's safe to say that it's probably his favorite too, being the only where he holds better than .500 win rate. He even won the title in Nottingham, back in 2015. In Wimbledon, he's 10-10 with 4th round from 2012 edition being his personal best. The problem for Istomin is that he's coming to Wimbledon in awful form. He even struggled at challenger level lately, suffering some ugly losses vs players he should be winning against easily. It was expected his form to improve a little bit with the transition to grass courts, but it didn't happen. He lost all 3 matches this season, including one in Eastbourne to young Paul Jubb.
Matchup
In usual circumstances, Istomin would probably be favored over Norrie in these playing conditions. He has a big serve and ability to generate a lot of power on his groundstrokes effortlessly. That's called easy power in tennis when a player doesn't use a big swing to hit the ball hard. Istomin is one of the textbook examples for it. That type of game is really good for grass courts. But when the player is struggling, it can be a double-edged sword, with a very fine line between hitting winners and committing bunch of unforced errors.
Related: Get ATP Picks for today's matches
Betting odds & prediction
Norrie is slightly underrated in this spot. His latest results are slightly misleading because he played well in those defeats vs good players. He also showed signs of improvement on this surface. His serve is getting better and better, which is an important factor. While his agility, movement, and ability to hit a very flat backhand, give him something to build around when playing on grass. Norrie -3 doesn't look that bad here. He is a very tricky matchup for Istomin, especially in current form, because the ball-striking has to be on a very high level to put away a gritty competitor like Norrie. Denis can't produce that type of performance at the moment
Tony's Pick: Cameron Norrie -3 (-108)
Read more articles by Tony Sink
Get all of Today's Free Tennis Picks
Get all of Today's Expert Tennis Picks