Jan-Lenard Struff vs Borna Coric Tennis Betting Tips - 6/1/2019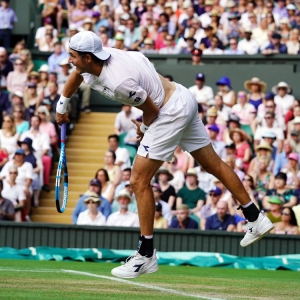 Jan Lenard Struff vs Borna Coric
4am EST, 1st June 2019
Roland Garros (Paris, France)
Intro
On a card stacked with tennis superstars, an interesting matchup like this one can get overlooked very often. We should see a very dynamic match with a clash of different playing styles here. Young Croatian is a part of so-called Nextgen. It is a group of young talented players that showed the most promise to replace the current Big 3 on the throne, once they get past their prime. Coric showed a lot of potential at a very young age. But in recent year, his results were underwhelming. He failed at improving some of the critical parts of his game, which would help him become a more well-rounded player and better equipt for reaching some higher ranking.
On the other side, Jan-Lenard Struff is a late bloomer. Size, athleticism, power, good hands... Pretty much everything needed was there, but he couldn't put it together. Another prove that tennis is very complex sport, demanding many pieces to fall in their place, for someone's game to work. Struff mostly struggled with decision making. Poor gameplan (if he even had one) executions during the match lead into numerous defeats. But recently, he is showing trending upwards. And even on clay, which was earlier not his cup of tea, he is playing some solid tennis and winning as a result.
Matchup
Speaking of how these two match up against each other, I already mentioned that it's going to be a clash of playing styles. Borna is a big guy but surprisingly doesn't have a lot of power in his game. He likes to take the back seat during the rallies. Defending from behind the baseline, grinding each point out. He can make his opponents work really hard for each point and many will stumble on that type of challenge. But I don't think Struff is one of those. Lately, he is playing really well and with a lot of confidence. That is obvious with the way he is striking the ball. He is confident enough to take most of the balls on the rise, generating a lot of pace on those shots and by playing close to the line, taking the time away from the guy on the other side of the net.
Betting odds & prediction
So this one will come down to who can make his opponent more uncomfortable. Whether it'll be Coric persistence, resulting in Struff losing patience, rushing things and committing too many errors. Or, Struff taking advantage of slightly faster conditions on a warmer day, finding his range with high-level ball striking and forcing Borna into surrender. In reality, it could be anyone's game. And if that is the case, taking underdog at +200 makes a lot of sense.
Guy's Pick: Jan Lenard Struff +203
Read more articles by Guy Bruhn
Get all of Today's Free Tennis Picks
Get all of Today's Expert Tennis Picks