Richard Gasquet vs Roberto Bautista Agut ATP Betting Tips - 6/20/2019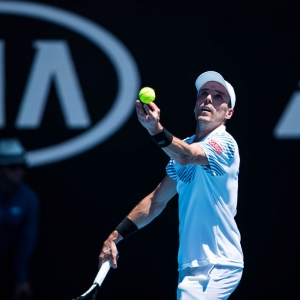 Richard Gasquet vs Roberto Bautista-Agut
4 am EST, 20th June 2019
ATP Halle, Germany
Grass courts
Very strong performance by the Spaniard in the first round, confirming that he is a force to be reckoned with on the grass courts. Taylor Fritz was playing on a very high level throughout the entire first set. But playing that well and not being able to get into the lead was frustrating for him. And after not winning the tie-break despite having 4 set points finally broke him mentally and he just couldn't recover in time to continue playing on as high of a level as in the first set. Bautista jumped on the opportunity right away and punished American's lack of effort, taking the second set 6-0. Despite not having a big game, looking at the winner's stats would make you think otherwise. 82% of points won behind the serve is very good. But instead of using a lot of power, he does a great job with precision and variation. Placing the ball well and using his serve as a solid foundation for the continuation of the point, rather than trying to hit aces with it. His returning % in the second set was outstanding as well, winning 15 out of 24 points against Fritz's serve.
Related: Get Expert ATP Picks for today's matches
On the other side, Richard Gasquet also had a pretty decent win over Peter Gojowczyk. It seems he managed to shake off that semifinal loss in Hertogenbosch rather quickly. He was focused from the very start of this match, holding an upper hand from start to finish. 8 aces with only 2 double faults and 81% of points won behind his serve. Those are all high quality serving stats for grass courts. But the real difference was made on the return, where Gasquet won 37% of points against opponents serve and had 11 break chances. He only converted 2 which was enough for a straight sets win, but those 11 opportunities created can show how dominant he really was in this match. Considering that he was a fairly high ranked player throughout most of his career, he didn't enjoy much success at this event in the past. I mean, he did reach semifinals in 2017, but his overall record here is only 6-6.
Matchup
They played 3 times against each other, but that was a while back already. All 3 were played on hard courts in seasons 2014 and 2015. Bautista won two times in straight sets, while Gasquet barely edged him out in tie-breaker of the third set in Dubai 2015. Both are very successful grass court players with nearly 70% win rate on this surface, but I'd still give the Spaniard advantage here. He is a better server. And in baseline exchanges his ball is too deep and flat, making it very difficult for Gasquet to hit it comfortably and with enough control to get it where he wants. And that is the key to his game. When he has enough time to take a good swing on the ball, control it well and place it where he wants, he can open up the court and manipulate his opponent. But I don't think he'll be able to do that vs Bautista, who is just too solid from the back of the court.
Related: Get ATP Point Spread Picks for today's matches
Betting odds & prediction
All that being said, I was quite surprised with the odds opening this close. And even more surprised with the steam coming in on Gasquet. It seems like a sharp move, but I have to trust my numbers here and go with the favorite, at what it seems like a very good price. My number was Bautista -3, so getting him full point lower is obviously a no-brainer.
Tony's Pick: Roberto Bautista Agut -2 (+105)
Read more articles by Tony Sink
Get all of Today's Free Tennis Picks
Get all of Today's Guaranteed Expert Tennis Picks