Taylor Fritz vs Roberto Bautista Agut French Open Picks & Predictions - 5/30/2019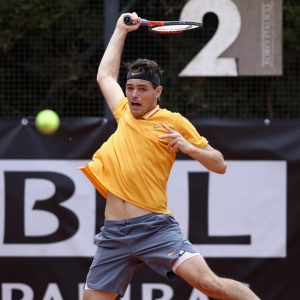 Taylor Harry Fritz vs Roberto Bautista Agut
4am EST, 30th May 2019
Roland Garros (Paris, France)
Intro
Seeing the draw, the Spaniard must have said: "Not this dude again!." They played last week in quarterfinals of Lyon, where Fritz surprisingly won after being down a set. As a former No. 13 in the world with 59% win rate on clay courts, there are not a whole lot of guys that can intimidate Bautista Agut in these playing conditions and/or cause a real threat. And when he gets an opponent like that in the second round already, I think it's fair to assume he was not very happy with the draw.
Taylor Fritz is a talented young player that seemed to enjoy most of his success in fast playing conditions earlier in his career. There is nothing strange there, considering he's from the USA. Most of their players represent an aggressive brand of tennis. Relying heavily on their serve and powerful groundstrokes. It is quite difficult to control and defend against that in fast conditions, which obviously helps their winning percentage. But looking at this year's results, we would struggle to determine Taylor's preferences regarding the playing conditions. He managed to improve his clay court game and even though 7-7 YTD record doesn't seem much, out of those 7 defeats, only few can be labeled as bad ones. Twice against Nishikori, twice against Djokovic, scorching hot Paire in Lyon... And beating some strong dirtballers in the process like Bautista Agut, Diego Schwartzman, Guido Pella, Grigor Dimitrov.
Matchup
He cruised through the opening round vs Bernard Tomic who once again disappointed with his performance and lack of effort. Bautista Agut also came through in straight sets but had to work a bit harder vs Steve Johnson. Talking about the matchup, I have no problems giving credit to the youngster for his clay court resurgence as I did above, but this is still a very difficult task for him. Courts at Roland Garros are considered as one of the slowest on the tour. Especially the ones on the bigger stadiums, where I expect this match to be played (order of play not released yet). And the weather these days is not really helping the cause. Cloudy, humid, sub 20 degrees Celsius with the possibility of the rain here and there. All that creates very heavy conditions that give an edge to players that are able to defend at a high level and wait for an opponent to lose patience and commit errors. Roberto Bautista Agut perfectly fits that description. He'll force an extra shot most of the time and make Taylor go for the lines more often. Winning the match by cleaning the lines in best of 5 format is not something that we see a lot.
Betting odds & prediction
It was opened in -160 range, which was pretty similar to the line before their encounter in Lyon last week. One might think that Fritz deserved some more respect from the linemakers after that win, but they don't seem to share that opinion. Actually, most of the money so far has came in on the favorite. And that is the move I agree with. Best of 5 sets format is a different type of animal. Especially when you are up against a grinder like Roberto who will turn this one into a dog fight and really test the conditioning and mental strength of his opponent. Alongside having the plus matchup in these playing conditions, I would have no problems laying the juice with the favorite in this spot.
Guy's Pick: Roberto Bautista Agut -210
Read more articles by Guy Bruhn
Get all of Today's Free Tennis Picks
Get all of Today's Guaranteed Expert Tennis Picks