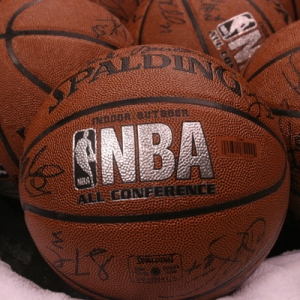 The NBA is back, and this promises to be one of the best seasons from our stable of handicappers that we have had in our history. Our handicappers couldn't be more thrilled at the opportunity, and this has the makings of one of the most profitable NBA betting seasons ever.
We would love to have you on board with an NBA full-season package, which you can sign up for HERE. If you sign up today for one of our elite, professional handicappers, we will give you two full weeks of service for any two more handicappers so that you can compare.
After the two weeks you simply let us know which one of the three handicappers you want to continue with for the remainder of the season, or you may decide that you want access to two or all three of them, in which case we will give you a huge discount on those extended packages.
Many of our clients use multiple handicappers for the season since it's a great way to diversify, just as you would at investing in the stock market. It's also a great way for you to be able to compare handicappers, analysis, and style, without getting locked into one set handicapper or service right out of the gate.
New clients can sign up for the early bird NBA basketball picks package on this page. After you have signed up for one of the handicappers of your choice, e-mail us at service@docsports.com with you second and third handicapper choices, and we will open those up for you for two free weeks of service.
Existing clients can log in here with your username and password and purchase one of the handicappers of your choice, taking advantage of our full-season specials for NBA basketball picks packages on "The Grid." After you have signed up, e-mail us at service@docsports.com with you second and third handicapper choices and we will open those up for you for two free weeks.
If you have any questions or would like to sign up by phone call 1-866-238-6696. We are looking forward to another profitable NBA season and would love to have you on board with us.
Wade
GM
1-866-238-6696
PS: Below you will find some additional information about each of the handicappers NBA picks programs. If you require further information about which one of handicappers will best fit your personal betting style, call us at 1-866-238-6696.
Doc's Sports NBA Picks start on Oct. 29 this season, and we couldn't be more excited about scoring another winning season for our clients. Our Early Bird special – just $795 – will get you all of our picks through the NBA Finals in June. Early Bird is now $795 but will go up to $950 after the season starts. Get in on the action now as Doc's Sports has gotten off to a great start three of the last four years with $3,790 by late Jan. in 2012 season and $5,380 in 2009-10 (for $100/unit bettors), not to mention more than $2500 in early Nov. last season. The oddsmakers lines are at their weakest to start the season, and we have been doing our homework! We were also the Big Play masters last season with a 13-2-1 run for picks rated 5-Units or higher in the playoffs, and we are on a 5-1 run for picks rated 7- or 8-Units. Our goal is $8,000+ in profits this season, and we are confident we can surpass that! This is the same service that, through three years, gained +387 units and made $100/unit bettors more than $18,000!
Raphael Esparza, the Vegas Sports Informer, is set for another NBA season of destroying the bookies! This October he will embark on his eighth straight winning pro hoops season. Yes, you heard that right! Esparza has had seven straight winning NBA seasons! NBA is often known as one of the tougher sports to handicap, and Esparza has been the best handicapper in the nation at consistently beating the books with his incredible NBA handicapping. He is coming off an amazing 2012-13 season that saw him pick up +111 units and nearly $9,800 in profit for $100/unit bettors. In all he has picked up +258 units the last three seasons and helped his clients to nearly $20,000 in NBA profits. Try getting that kind of return with the stock market! Picks start Oct. 29 this season, and Esparza is looking forward to his best season yet!
Robert Ferringo has very quietly become one of the most consistent and reliable NBA handicappers around. Robert has posted three consecutive winning seasons and has really perfected his unique approach to the sport. Robert banked nearly $4,000 in 2011 and collected nearly $2,000 in the NBA Finals last year alone. He has vowed to be even more aggressive with his grading this season, and that should increase profits exponentially. Utilizing The Ferringo Method, Robert has banked over $50,000 for his $100-per-Unit clients in all sports since 2010, and he would love to have you collecting with him today.
Allen Eastman has nearly 30 years in the gambling industry and is one of the most experienced and well-respected handicappers in the business. Eastman is looking forward to his best NBA season yet. He has secured three of five winning NBA seasons overall, and last year he put together an amazing run of $8,300 in profit from Dec. 1 to Feb. 19. Eastman is a very selective NBA handicapper, usually featuring just one or two prime picks each day. Put his experience to work for your bankroll this winter.
Strike Point Sports has churned out two of three winning NBA seasons, and they are thrilled for the start of this winter's season. SPS has been known as one of the most explosive handicappers on the circuit, and over the past two years they have posted killer runs of 10 straight winning picks, nine straight winning picks and 21 of 26 winning picks. Strike Point focuses almost exclusively on side plays, and they like playing on underdogs and short favorites to earn their cash.
Jason Sharpe is a professional Las Vegas handicapper with a penchant for beating the sportsbooks, and he plans on big profits this season. He didn't have his best season last year, but he is looking to turn it around in 2013-14 with a very selective approach. He will be concentrating on small underdogs and small favorites of less than 3.5 points, and he expects 80 percent of his picks to come from this group of lines. He was excellent last year towards the end of the season with an 8-3 run with his last 11 picks rated 5-Units or higher. And he plans on starting off right where he left of this season!
Basketball picks will be available by October 29. Be sure to check out Doc's football picks and baseball picks as well.
Please note all of our NBA picks are against the spread ( NBA picks ATS ) or totals plays; you can also find free NBA picks against the spread on our NBA odds page on the upper right section of our website.
New clients click here to sign up.
Existing clients click here to sign up.
Remember to email service@docsports.com to request your free trail of a second and third handicapper after you sign up for the handicapper of your choice. Questions? Call 1-866-238-6696.