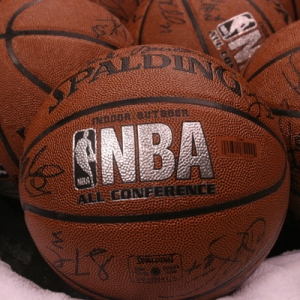 The NBA is back in full swing and this promises to be one of the best seasons from our stable of handicappers that we have had in our history. Our handicappers couldn't be more thrilled at the opportunity, and this has the makings of one of the most profitable NBA betting seasons ever.
We would love to have you on board with an NBA full-season package, which you can sign up for HERE. If you sign up today for one of our elite, professional handicappers we will give you two full weeks of service for any two more handicappers so that you can compare.
After the two weeks you simply let us know which one of the three handicappers you want to continue with for the remainder of the season, or you may decide that you want access to two or all three of them, in which case we will give you a huge discount on those extended packages.
Many of our clients use multiple handicappers for the season since it's a great way to diversify, just as you would at investing in the stock market. It's also a great way for you to be able to compare handicappers, analysis, and style, and not get locked into one set handicapper or service right out of the gate.
New clients can sign up for the early bird NBA basketball picks package on this page. After you have signed up for one of the handicappers of your choice e-mail us at service@docsports.com with you second and third handicapper choices and we will open those up for you for two free weeks of service.
Existing clients can log in here with your username and password and purchase one of the handicappers of your choice, taking advantage of our full-season specials for NBA basketball picks packages on "The Grid." After you have signed up, e-mail us at service@docsports.com with you second and third handicapper choices and we will open those up for you for two free weeks.
If you have any questions or would like to sign up by phone call 1-866-238-6696. We are looking forward to another profitable NBA season and would love to have you on board with us.
Wade
GM
1-866-238-6696
PS: Below you will find some additional information about each of the handicappers NBA picks programs. If you require further information about which one of handicappers will best fit your personal betting style, call us at 1-866-238-6696.
Doc's Sports has gotten off to a great start two of the last three years with $3,790 by late Jan. last season and $5,380 in 2009-10 (for $100/unit bettors). We were also the Big Play masters last season with a 23-11 mark for picks rated 5.0 Units or higher. This is the same service that, through three years, gained +387 units and made $100/unit bettors more than $18,000!

The Vegas Sports Informer is one of the preeminent NBA handicappers in the nation and has unleashed an unprecedented six consecutive winning NBA basketball seasons. Last year he collected over $7,000 in profit and over the past two seasons he has banged the books for over $10,000 in cash. VSI is truly one of the best and most consistent pro basketball cappers in the nation and is ready to dominate the hardwood once again.

Robert Ferringo has notched back-to-back winning NBA seasons and is looking forward to making it three straight. Robert utilizes The Ferringo Method, his unique approach to handicapping, and has employed it to rake in nearly $5,000 over the past two years. Robert has nailed over 55.4 percent of his plays over the last two seasons and is going to be even more aggressive this season. Get on the Victory Train today!

Allen Eastman is an ex-bookie and a professional gambler with over 24 years of experience in the industry. He has turned a profit in 13 of 15 sports seasons going back to 2008 and Eastman has registered three of four winning NBA seasons. Eastman got off to a brilliant start last year, bringing in $5,500 in January and February and he has earned over $10,000 for himself and his backers with his NBA picks over the last three years. Join him in a partnership in profit today!

Strike Point Sports is riding more than a year-long winning streak in all sports and is coming off a profitable 2011-12 NBA season. They are very selective, often using just 1-2 plays per day. SPS came firing out of the gate last year, hitting 10 consecutive picks from Dec. 27 to Jan. 2. Strike Point Sports also went 17-8 on their top plays of the season and will try to keep that big play success going this year.

Indian Cowboy brought home $2,000 in NBA basketball profit for last season and is hoping to do even better this year. IC releases just one play per day, and that discipline and selectivity is a big benefit to clients with a tight bankroll. IC is looking forward to another successful season and would love to have you on board!
New clients click here to sign up.
Existing clients click here to sign up.
Remember to email service@docsports.com to request your free trail of a second and third handicapper after you sign up for the handicapper of your choice. Questions? Call 1-866-238-6696.