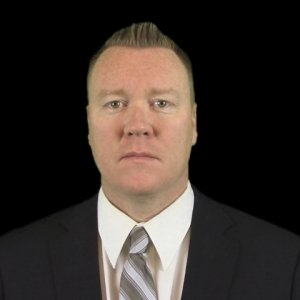 23 Years of Handicapping Success On Your Side!
*****SELECTIVE PLAY EXPERT! QUALITY OVER QUANTITY!*****
*****OVER 2,000,000 VIEWS AND 12,000+ SUBSCRIBERS!*****
SUBSCRIBE to Vernon Croy's YouTube FREE PICK Channel which is the FASTEST GROWING FREE PICKS CHANNEL IN THE USA!
.
Vernon Croy has been a professional sports bettor and one of the elite handicappers in the world since 1999. You will find that he does not release a lot of plays, but the ones he does release win at an extremely high rate, which only a handful of experts can match. Vernon Croy has gone on countless 10-0 documented runs since 1999 and he prides himself on being the absolute best in the industry. This has been proven and documented over the past 22 years, as nobody has gone on bigger runs across all pro and collegiate sports. Vernon Croy has had numerous top 5 finishes across all sports during his prestigious career competing against 90 of the world's top documented handicappers. Nobody has won more consistently long term than Vernon Croy.
Incredible 100% Documented Success
7 OF 7 WINNING NFL SEASONS!
#1 NBA 2018!
#1 NFL 2018!
#1 CFL 2018!
#1 FOOTBALL 2017-18!
#1 COLLEGE FOOTBALL 2017-18!
#1 NHL 2017-18!
#1 WNBA 2017!
Winning is what Vernon Croy does best and the only thing that matters to him is producing winners for himself and his clients long term. Croy and his team spend countless hours each day and night handicapping the games to find a select few that will put the odds in your favor. He also uses several of his own private systems that he has created and adjusted over the last 23 years of his career to put him, and his clients on the winning side.
Vernon Croy has devoted his entire life to beating the books consistently for the past 22 years because he absolutely loves the feeling of doing something very few people in the world can do successfully. Vernon Croy lives for this and he welcomes you to come along for the ride as he crushes the books year after year.
"When Winning is the Only Thing That Matters"
Vernon Croy is recognized as one of the sharpest handicappers on the planet across all sports, providing his clients winners on a consistent basis since 1999. (NFL, CFB, CFL, NBA, CBB, NHL, GOLF, WNBA & MLB)
Put Vernon Croy's EXTREMELY successful systems and unique handicapping style on your side, and watch your bankroll grow on a very consistent basis today.
Q: In 3 sentences or less, explain as an expert how you prepare for your weekly best bets for the NFL Picks and College Football Picks seasons?
A: I study every team's strengths and weaknesses from last season and then look at how they have improved or have not improved them in the offseason. Some teams get stronger and some get weaker with the addition and losses of team personnel and players. I also look at each team's schedule and plan my attack where I can see certain strong situational tendencies to exploit to our advantage.
QUALITY OVER QUANTITY is the key to proven results with this "selective play expert" and 100% documented champion handicapper.
Get onboard long term with Vernon Croy today and your bankroll will thank you!