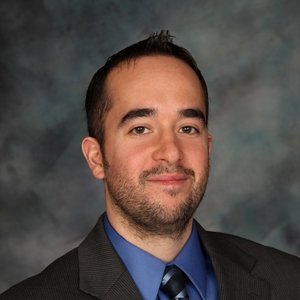 The Ferringo Method
Robert Ferringo is one of the most exciting, most consistent and most profitable handicappers in the country. Robert has a long-term model for success and his creative and intelligent methods have made him one of the most successful handicappers in the United States over the past decade. He is one of the superstars in the industry and has the track record to prove it.
Robert employs a unique system that blends sound money management techniques, a keen understanding of risk management and solid statistical analysis. There are no "Get Rich Quick" schemes when it comes to betting, so he utilizes a solid long-term strategy for success that relies that is a proven moneymaker.
Documented Long-Term Profit - Not Hype:
10 of 11 Winning NCAAB Reg. Season
11 of 12 Winning NCAAB Nonconference
7 of 9 Winning Football Seasons
5 of 7 Winning NHL Seasons
6 of 7 Winning NBA Seasons (4 Straight)
7 of 10 Winning MLB Seasons (5 of 7)
Robert has worked with and been featured in ESPN.com,, CBS Sports Radio, Esquire Magazine, Football Outsiders.com, Southern Gaming and countless local and national radio programs. He is member of the Football Writers Association of America and the Basketball Writers Association of America and is a well-respected writer along with being a handicapper.
Robert is dedicated to consistency and a long-term vision of success. He is not some flash-in-the-pan handicapper that relies on short-term stats, hype, or manufactured "big plays" to reel in clients. Robert utilizes THE FERRINGO METHOD, his completely unique betting style, and his adherence to the core principles of long-term investing have made him one of the most successful and profitable handicappers in the nation over the last decade. Bold, aggressive and brilliant, Robert has a proven track record of success and his numbers are unparalleled in the industry.
"Arrogance has no place in the gambling world and I prefer to let my production speak for itself." Robert says. "I have confidence that the tremendous amount of time and effort that I invest into my handicapping will continue to pay dividends and keep me one step ahead of the touts, frauds, liars and scammers within the industry."
Gambling Is Not Magic - It is Mathematics
"If you think you're going to win every day then you shouldn't be betting. But if you practice sound money management, if you adopt a long-term strategy for success, and you are looking to make a lot of money and have a lot of fun doing it then I would love for you to get on board."
If you started with just $10,000 in June of 2010 and played every selection in every sport that Robert released for $100 per Unit you would now have a bankroll of around $50,000. Yes, you would have rolled your stack over five times and you would be swimming in cash. That doesn't even include compound profits. I want you to show me any stock that can turn you a 500 percent return over less than a four-year period. But he has a long-term plan for success and has executed it brilliantly.
"My goals for my clients are simple: I want each and every one of them to make money and to have a lot of fun doing it. If that's not what we're after then why bother gambling?"
You will not be disappointed; and as with all cappers on the Doc's Sports website, you are 100% guaranteed to be shown a profit or your account will be extended and we'll work for free until we do so.
If you have any further questions about Strike Point Sports or his picks call 1-866-238-6696.