BCS Title Winners Share Common Traits
by Justin Johnson - 07/01/2009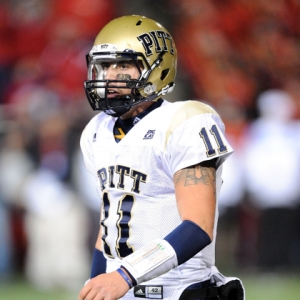 Sorry Alabama fans, you are not destined for a national title in 2009.
Neither are you, Sooners, Utes, and Trojan-backers.
However, if you are a fan of Virginia Tech, Texas, or the Iowa Hawkeyes you may just have something to cheer about.
A profile that shows similarities between the 11 BCS champions - even predicting last season's Florida title - applied to this year leaves only six BCS National Championship contenders.
1) Be in a "Big Six" conference or Notre Dame. Sorry Mountain West and WAC, while your teams top to bottom may be better than the Big East you will not receive enough love from the media to make the title game and give yourself a chance to win the glass egg. Even with BCS Bowl success on your side (Utah defeating Alabama and Boise State beating Oklahoma in BCS Bowl Games) the stars do not align for the conferences not in money to get a shot at the title.
Teams still fitting the profile: 66 Big Six Schools and Notre Dame.
2) Have at least 8 wins the season before: Of the 11 BCS title winners nine teams (and the past six consecutive) have had at least eight wins the season prior to winning the championship. All have had at least seven.
Teams still fitting the profile: 37 teams still in the running for the national title.
3) Have a winning regular season record after the calendar flips to November: Winning late in the regular season often points to a team coming together and finding their stride on the field. Only LSU in 2002 did not have a winning record in November and December (2-2) before winning the 2003 National Championship.
Teams still fitting the profile: 25 teams still in the chase - Alabama 4-0; Boston College 4-1; California 3-2; Cincinnati 5-0; Florida 5-0; Georgia Tech 3-1; Iowa 3-1; Michigan State 3-1; Missouri 3-1; Nebraska 3-1; Northwestern 3-1; Ohio State 3-0; Oklahoma 4-0; Ole Miss 4-0; Oregon 3-1; Oregon State 4-1; Penn State 3-1; Pitt 4-1; Rutgers 4-0; Texas 3-1; Texas Tech 3-1; USC 5-0; Wake Forest 3-2; West Virginia 3-2 and Virginia Tech 3-1.
4) Have a junior or senior quarterback with experience. All 11 teams that have won BCS national titles have had a junior or senior at the helm and all but Tee Martin had starting experience entering the season.
Teams still fitting the profile: There are now just 17 teams who can lay early claim to the title - California (Kevin Riley), Cincinnati (Tony Pike), Florida (Tim Tebow), Georgia Tech (Josh Nesbitt), Iowa (Richard Stanzi), Northwestern (Mike Kafka), Oklahoma (Sam Bradford), Ole Miss (Jevan Sneed), Oregon (Jeremiah Masoli), Oregon State (Lyle Moevao), Penn State (Daryll Clark), Pittsburgh (Bill Stull), Texas (Colt McCoy), USC (Mitch Mustain), Wake Forest (Riley Skinner), West Virginia (Jarrett Brown) and Virginia Tech (Tyrod Taylor).
5) Have six starters that return from a defense that ranked in the Top 20 in scoring. Eight of the past nine teams to have won the BCS title have had a defense in the nation's elite of scoring defense the previous season (Florida was 46th in 2007) - and all but one team (1998 Tennessee) returned at least six starters from that squad.
Teams still fitting the profile: There are only six teams that meet all five of the criteria - Florida (fourth in scoring defense, 11 returning starters); Iowa (fifth, eight); Ole Miss (20th, eight); Texas (18th, seven); West Virginia (11th, eight) and Virginia Tech (ninth, seven).
While nothing is set in stone, and there have been exceptions to every rule, this formula provided seven teams last season: Alabama, Florida, Georgia, Kansas, Rutgers, USC, and Wake Forest. All teams posted an eight win season and Florida won the national title.
Of this years crop there is money to be made from these BCS National Championship contenders:
Odds to win 2009 National Title (BetUS)
Florida (+175)
Iowa (+6500)
Ole Miss (+2000)
Texas (+700)
West Virginia (+6000)
Virginia Tech (+1600)