Bookmaker's Corner: College Football Weekend
by Richard Gardner, Bookmaker, Bodog Sportsbook - 10/2/2009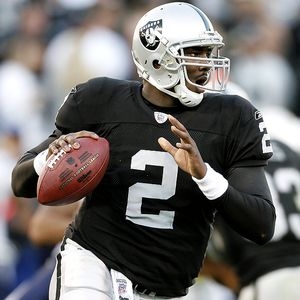 Tim Tebow of the Florida Gators has two weeks to rest up and prepare for their big game against LSU; bettors will have just as much time to decide which way to go, considering Tebow's odds of recovering in time from that concussion-inducing hit he took courtesy Kentucky defensive end Taylor Wyndham.
The No. 4 Tigers don't have the luxury of an off week and must travel to Georgia on Saturday as slight underdogs to play the No. 18 Bulldogs in one of the big games in Week 5 of college football.
Undefeated in its first four games, the Tigers really haven't been tested thus far as they started the season with a tough win at Washington, beat Vanderbilt by two touchdowns, killed Louisiana-Lafayette and then just barely got by Mississippi State.
A 1-3 record against the spread isn't anything to write home about, and with upcoming games against Georgia, Florida, Alabama and Mississippi - their game at Sanford Stadium all of a sudden becomes huge with regards to their standings and their confidence.
The Bulldogs no longer have quarterback Matt Stafford or running back Knowshon Moreno to lean on, and they're 1-3 against the spread as well. It's not that the Bulldogs are losing; it's that they're not winning by enough.
Over in the Pac-10, you've No. 7 USC traveling as the favorite to take on No. 24 California. The Trojans may still be in shock over their loss to the Huskies in Seattle two weeks ago, while the Golden Bears are still trying to figure out how they managed to get shellacked 42-3 last Saturday at Oregon and drop 18 spots in the rankings. The loss dropped Cal a whopping 18 spots in the ranking after going into the game as the No. 6 team in the nation.
The matchup between No. 8 Oklahoma at No. 17 Miami will also be closely watched. After losing their season opener, the Sooners went on to beat Idaho State by a score of 64-0 and Tulsa 45-0.
Will injured Oklahoma quarterback Sam Bradford play against the Hurricanes? That decision has yet to be announced, so be sure to stay tuned and watch the NCAA line movements closely for clues.
I'm thinking that's going to be a game-day decision, so remember that patience is indeed a virtue - especially when it comes to picking your college football winner.
I will be posting weekly articles including betting previews, matchups and the inside scoop from a bookmakers point of view right here at Doc's Sports. Read my past articles - Click Here, and learn more about Bodog sportsbook - click here. If you're ready to set up an account and start playing I'd like to offer you a Sign up Bonus - Click Here. Enjoy the Bodog Experience.