NBA Betting: Nuggets-Lakers Game 4 Props
by Matt Severance - 05/26/2009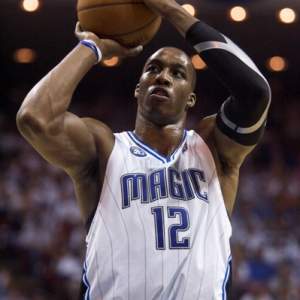 Guarantees in sports are pretty overrated nowadays, no question. Just about everyone guarantees something now (including Magic assistant Patrick Ewing last series), but Mo Williams' guarantee that the Cavs will win Game 4 of the east finals on Tuesday night makes for at least some interesting prop betting on whether Williams will back up his words.
That is because, frankly, the Cavs are down 2-1 in large part because of Williams. He is shooting just 32.1 percent from the field in this series and 25 percent from three-point range. In the regular season those numbers were 46.7 percent and 43.6 percent, respectively. Williams had 15 points in Game 3 and simply isn't playing the role of second star to LeBron James that the Cavs had hoped.
For example, Williams hasn't exceeded 20 points in these playoffs since Game 1 against Atlanta. That hasn't stopped him from yapping plenty in this series. First he said the Cavs were giving the Magic players too much respect. Then on Monday he issued the guarantee:
"Yeah, we're down 1-2, but there's nobody on this team [that thinks], definitely not myself, that thinks we're not going to win the series," Williams said. "Yeah, it's going to be tough. We know that. We get this game [tonight] and we go home, we have home-court advantage."
OK, not exactly Joe Namath.
So will Williams step up? BetED lists him as getting three points in comparison to Orlando's Rashard Lewis. The Magic swingman was held to 15 points in Game 3, but that was a bit of a fluke as he only shot the ball eight times. That's the only game this postseason in which Lewis had single digits in shot attempts. He had scored at least 17 points in every game since Game 4 of the 76ers series.
Thus it would seem a good bet to take Lewis in that scenario against Williams. Also remember that the Cavs guard is dealing with that injury to his eye courtesy of an Anthony Johnson elbow in Game 3. Oh, and he shot just 38.1 percent against the Magic in the regular season, his worst percentage against any Eastern Conference team. So clearly they present him with matchup problems.
Another good prop bet to take tonight would seem to be Hedo Turkoglu's point total. BetED lists his over/under at just 16 ½. The under would be wise since Turkoglu has gone under that twice in this series, and he is expending a lot of energy chasing LeBron all over the court. It certainly seemed to show in Game 3 when Turkoglu was just 1-for-11 from the field. In addition, the Magic are counting on him more as a passer than a scorer of late. He has at least seven assists in three of the past four games.
If you are still pondering a bet on the series result, tonight's game should be the decider. Teams that have taken a 3-1 lead in a seven-game series have advanced 95.6 percent of the time, winning 182 of 190 series since 1947.
Orlando has won 10 of its past 14 games against Cleveland and three in a row against the Cavs at Amway Arena. But the Magic also had a 2-1 lead on Boston last round with Game 4 in Orlando but proceeded to lose consecutive games to the Celtics.
Cleveland allowed 77.8 points per game in its first eight playoff games but has allowed the Magic to score at least 95 points in each game. When Orlando holds the opposition to 90 points or fewer this postseason, it is unbeaten.