UFC 102 Predictions
by Trevor Whenham - 8/26/2009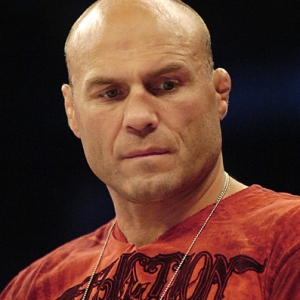 The UFC invades the Pacific Northwest for the first time with UFC 102, which takes places in Portland on Saturday. Unlike many of the UFC events this one doesn't have a catchy title. I'd suggest that they could call it 'UFC 102: The Lamest Main Event Ever'. I find it hard to get excited about the heavyweight tilt that tops the card, but there is still some intrigue, and some betting opportunities all over the card. Here's a look at how I see it all playing out with my UFC 102 predictions.

Main Card

Randy Couture (-180) vs. Antonio Rodrigo Nogueira (+150) - Five years ago this would have been an instant classic - a duel between legends on top of their game. Lately, though, we have seen the sport catch up to both of these guys, and this fight reeks of a desperate attempt to claim a last shot at the heavyweight title. That's especially sad, because I don't see how either of these guys will be even remotely competitive with Brock Lesnar if and when they do get that shot. Both guys are coming off of losses in which they looked far less than stellar - The Natural to Brock Lesnar at UFC 91, and Minotauro to Frank Mir at UFC 92.
It's hard to extrapolate from that who is in better form - especially since both fights were in top form so long ago. By doing a little trigonometry I come up with Couture - he looked better against his opponent than Nogueira did, and Lesnar proved that he was far better than Mir. Couture also is better when they are standing up, and a better wrestler. If Nogueira can get it to the ground quickly and use his jiu jitsu then Couture could be in trouble, but I don't see it. Couture will win and get a title shot in a fight we really don't need to see, and this could be the end for Nogueira.

Pick: Randy Couture.

Keith Jardine (-140) vs. Thiago Silva (+110) - These guys don't have main event appeal, but the matchup is far more compelling. Both guys like to stand up and kick, so this one is going to be a war. Both guys are coming off a loss - Jardine in a close decision to Quinton Jackson, while Silva suffered his first career loss in a brutal first round knockout from Lyoto Machida. This matchup is very close, so you have to look where you can for an edge. I think Jardine was more impressive last time out by a wide margin, and I think Silva could be a bit tentative coming back from that last knockout. If he is even a little tentative then the shifty Jardine will exploit it.

Pick: Keith Jardine.

Chris Leben (-135) vs. Jake Rosholt (+105) - Something seems a bit strange with this one. Rosholt made his UFC debut last time out, and he looked terrible in the loss. A lot of guys would get shuffled out after that, but instead Rosholt gets a promotion against a better opponent on the main card of this event. That makes so little sense that you have to think that Dana White and company see more in him than was obvious from that fight. Despite the fact I like Leben, then, I am going to ride a hunch and take the underdog.

Pick: Jake Rosholt.

Nate Marquardt (-175) vs. Demian Maia (+145) - Maia is undefeated in 10 career fights, including five in the UFC, but he's taking a serious step up in class here. The winner of this fight is likely to be right behind Dan Henderson in the line of fighters waiting for a shot at Anderson Silva. It's a very well-conceived fight - both guys have similar styles and are both at their best on the ground. Handicapping this one creates an interesting situation. Who do I think will win? Probably Marquardt. Who is the better bet? Definitely Maia. Over the long term I think he would win enough to make a pretty profit at this price.

Pick: Demian Maia.

Brandon Vera (-210) vs. Krzysztof Soszynski (+170) - These guys are opposites - Vera is a muay thai fighter who isn't at his best on the ground, while Soszynski is a strong grappler who is less impressive as a boxer. Perhaps my favorite thing when it comes to handicapping MMA is finding an underdog who is a good grappler against a stand up guy. Soszynski is taking a step up in class, but he hasn't lost yet in the UFC, and Vera looks better the weaker his opponent is. Time to take another gamble.

Pick: Krzysztof Soszynski.

Preliminary Card

Ed Herman (-135) vs. Aaron Simpson (+105) - Both these guys are replacements for fighters that would have made a far more interesting fight. Herman is more experienced, and his style is more likely to be able to control the fight.

Pick: Ed Herman.

Gabriel Gonzaga (-500) vs. Chris Tuchscherer (+300) - Tuchscherer is a UFC virgin. Those can never be trusted. Gonzaga is far too good for the preliminary card. This is a no-brainer.

Pick: Gabriel Gonzaga.

Mike Russow (-285) vs. Justin McCully (+225) - Russow is another UFC virgin. He's obviously well-regarded given the odds, but McCully is a solid wrestler. We've been taking shots with underdogs on this card, so let's do it again.

Pick: Justin McCully.

Todd Duffee (-175) vs. Tim Hague (+145) - Both guys are strikers that don't make a habit of letting a fight end in a decision. Duffee is making his UFC debut, so yet again I'll take an underdog. Remember this card the next time I take all the chalk.

Pick: Tim Hague.

Mark Munoz (-250) vs. Nick Catone (+190) - Munoz will wear down Catone, take him to the ground, and bring this one to a boring end.

Pick: Mark Munoz.