NBA Playoff Futures, Odds & Props: Kobe vs. LeBron
by Richard Gardner | Bodog Sportsbook Manager - 5/6/2010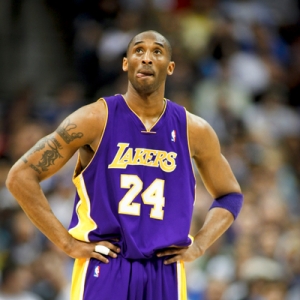 The NBA's two biggest superstars are still alive in the playoffs and quite likely on their way to meeting in a dream Finals in 2010. If it happens, you won't hear any complaints from us at Bodog's online sportsbook.
Kobe Bryant and the Los Angeles Lakers are currently getting 12/5 odds to win the 2010 NBA championship while LeBron James and the Cleveland Cavaliers are at 9/4. The only other team with odds in that neighborhood is the Orlando Magic, at 5/2.
Instant $250 Free Bonus Bet from Bovada -
CLICK HERE
Kobe and LeBron are unquestionably the two faces of the sport and it shows when we look at the handle their player props garner. It's actually quite interesting the way people bet on Kobe and LeBron, because there's a marked difference between the two. Kobe gets more handle, but LeBron props end up with the bigger decisions.
How can that be? It's simple.
The fact is that a lot more people dislike Kobe than they dislike LeBron. (Sorry, Kobe, although you're probably used to it by now.) So while Kobe has his legions of fans and many of them like to bet that he'll have a good game, an equal amount of Kobe haters like to bet against him. Probably a lot of people from Boston. Just a hunch.
On the other hand, when it comes to LeBron, most of the bettors are hoping he'll do well. I guess he's just a likeable guy that way. What this means for us is that we're often cheering against LeBron, which is a tough thing to do. Not because he's so likeable, but because he's so good.
For value bettors, this might send out a clue that LeBron's totals are bound to be inflated to give ourselves the best chance of coming out on top. In other words, there might be some value in betting against him. I won't say one way or the other whether that happens; you'll have to do your own analysis on that one.
Speaking of LeBron, we continue to see good action on the prop that asks which team he'll be playing for next year. The Cavaliers are the 1/3 favorites at the moment, followed by the Knicks (3/1) and Nets (10/1).
We've also got odds on where Dwyane Wade will end up next season. Right back with the Heat in Miami is the -275 favorite, but the Chicago Bulls (+260) doesn't seem to be out of the question, at least according to the odds makers.
I will be posting weekly articles including betting previews, matchups and the inside scoop from a bookmakers point of view right here at Doc's Sports. Read my past articles - Click Here, and learn more about Bodog sportsbook - click here. If you're ready to set up an account and start playing I'd like to offer you a Sign up Bonus - Click Here. Enjoy the Bodog Experience.