Bookmaker's Corner: 2010 NFL Draft Props Big with Bettors
by Richard Gardner | Bodog Sportsbook Manager - 4/28/2010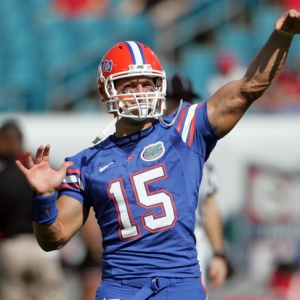 According to the ratings, 7.2 million people watched ESPN's NFL Draft coverage on Thursday night. Throw in another million viewers who watched the draft on the NFL Network and you've got a ratings bonanza. In fact, ESPN claimed that the 2010 NFL draft night at Radio City Music Hall in New York City ranked was the fifth most-watched cable program of the year.
For Bodog, anything that's watched by millions of people and can be bet on is a good thing. This year, we saw a 12 percent increase in draft betting for both our pre-draft props and our live offering.
Our most popular prop in terms of handle was a predictable one: Which player would be drafted fourth? With Sam Bradford, Ndamukong Suh, and Gerald McCoy virtual locks to go in each of the top three spots, the fourth pick was the first one we offered odds on. Basically, it represented the first betting action of the night, and as you know, sports bettors are a famously impatient bunch.
Another popular NFL Draft prop asked where Tim Tebow would be drafted. Our players did pretty well on that one, with a number of them taking the 1-29 option at either +120 or +110, depending when they got their wager in. When Tebow was selected 25th by the Denver Broncos, we were pretty happy we'd moved to +110 to dissuade even more bettors from nailing it.
Even more of our players did well on the prop that asked how many offensive players would be drafted. With the total set at 15, they were all over the 'under' and cashed big when only 13 were chosen.
The players also did well when the Seattle Seahawks selected OT Russell Okung (+100) out of Oklahoma State with their sixth. The only question here was whether Okung would be available at No. 6, not whether or not the 'Hawks need help on the offensive line. They definitely do. Or did, depending on how Okung turns out.
As for big wins for the book, we'd like to thank the Jacksonville Jaguars for going off the board and selecting DT Tyson Alualu out of Cal. Not many people saw that one coming.
We also made out well when only six offensive linemen were selected in the first round. The players thought there would be more than seven.
Already looking forward to next year's draft!
I will be posting weekly articles including betting previews, matchups and the inside scoop from a bookmakers point of view right here at Doc's Sports. Read my past articles - Click Here, and learn more about Bodog sportsbook - click here. If you're ready to set up an account and start playing I'd like to offer you a Sign up Bonus - Click Here. Enjoy the Bodog Experience.