UFC 109 Predictions
by Trevor Whenham - 2/4/2010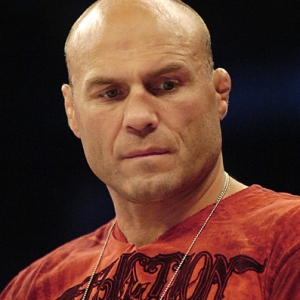 The UFC is back in action at the Mandalay Bay in Las Vegas on Saturday. UFC 109, cleverly known as Relentless this timae around, is like a step back in time - it features a main event that could have happened 15 years ago, and likely would have been more interesting if it had. Here's a look at how that fight and the rest of the main card sets up (all odds are from Bodog):

Randy Couture (-500) vs. Mark Coleman (+325) - This fight was set on a previous card, but has been delayed a while - ever since UFC 17 in fact. Now it's going to happen - even though both guys are over 45. Despite their age, both guys are coming off reasonably impressive wins last time out.
Couture earned a unanimous decision over Brandon Vera at UFC 105, while Coleman got the same outcome against Stephan Bonnar at UFC 100. So, they may be guys way past their prime, but at least they are guys past their prime who can steal beat decent fighters.
As hard as it is to believe, Coleman can probably be called the innovator of the ground-and-pound techniques that are so central to MMA these days. They worked well for him back in the day, and he has to hope that they will still work well for him here because his game hasn't exactly evolved. If he has a major fault in this matchup, though, (and he really does) it's that he is a truly lousy, sloppy, almost clumsy fighter on his feet. Couture is a far superior striker, and a much better tactician.
That means that "The Natural" should be able to set the early tone of the fight, and to determine when and how the fight goes to the ground. Because he's such a good wrestler as well that is going to be a massive advantage for Couture. Setting the tone also means you get to set the tempo and intensity. I have more faith in Couture's conditioning than Coleman's. Coleman is perhaps the stronger fighter, but I just don't believe he can sustain it like Couture can. All in all, I just don't think that Coleman brings enough to this fight to come out on top.

Pick: Randy Couture.

Nate Marquardt (-525) vs. Chael Sonnen (+325) - The dubious prize for winning this contest is a likely match against Anderson Silva for the middleweight title. Everyone wants a title fight, of course, but fighting Silva is never fun. Sonnen is a wrestler, and a pretty good one. He has also proven to be pretty adaptable and versatile. His glaring weakness, though, is a total lack of sophistication in his striking game. That should be the end of him in this one. At UFC 102 Marquardt faced a similar fighter in Demian Maia, and he was able to exploit Maia's uncreative striking and knock him into next week. Marquardt will be able to set up and exploit Sonnen in just the same way, and I expect just the same outcome.

Pick: Nate Marquardt.

Mike Swick (-200) vs. Paulo Thiago (+160) - This is yet another fight between key contenders in the ridiculously deep welterweight division - how often do we see those? When you see these two side by side there should be no question about the winner - Swick has a massive reach advantage. Unfortunately, he doesn't strike well enough to take advantage of that. That means that Thiago is going to be able to get inside far more than he really should. The problem Thiago has is that he won't necessarily be able to exploit that advantage. He's not as comfortable on the ground as Swick, and not particularly strong at defending against a takedown. I'd love to pick Thiago at this price, but I just can't justify it.

Pick: Mike Swick.

Demian Maia (-500) vs. Dan Miller (+325) - This card certainly wasn't created to provide close, evenly matched pairings. Maia is, as we have already discussed, vulnerable to good striking. Miller doesn't have that to offer. The only way Miller could keep it on the feet for a while is if Maia were scared of hitting the ground. The opposite is true - Maia wants to hit the ground so he can exploit his biggest advantage. Miller is decent as a wrestler, but Maia is just plain better. If this fight is particularly competitive it will be only because Maia has had a bad day.

Pick: Demian Maia.

Matt Serra (-155) vs. Frank Trigg (+125) - Yet another battle of welterweight contenders. Actually, call either of these guys contenders at this point in their careers is overly generous. Serra has lost two in a row, and Trigg was humiliated by Josh Koscheck last time out. Trigg could assert himself as the better wrestler and get the win. More likely, though, Serra will keep it on the feet as long as he can, then lock it up to get it back on the feet again. When they are standing up Serra has a thundering punch and Trigg has a glass jaw. That's a bad combination.

Pick: Matt Serra.