Betting Options Galore on the 2011 WSOP
by Richard Gardner | Bodog Sportsbook Manager - 5/19/2011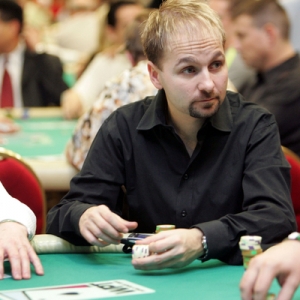 The 42nd annual World Series of Poker gets underway at the Rio All-Suite Hotel & Casino in Las Vegas starting May 31. And if you can't be there to participate in it, you can still get in on the action.
We've just released a huge list of 2011 WSOP props at Bodog's online sportsbook, so I thought I'd share a few of them here.
The prop that's already getting good action is the one asking whether or not poker superstar Phil Hellmuth will win his 12th bracelet at this year's competition. Hellmuth is one of the most recognizable faces in poker, not to mention one of the most compelling (or annoying, depending how you see it) personalities, so he always draws a lot of attention at the WSOP.
Instant $250 Free Bonus Bet from Bovada -
CLICK HERE
Hellmuth, whose 11 bracelets stands as a WSOP record, last won at the big tournament when he captured the $1,500 No Limit Hold'em event in 2007. It's no surprise, therefore, that he's a +500 underdog to win an event in 2011. If you don't think he can do it (and most bettors so far don't think he can), you can get -900 odds. Plus, you'd have another good reason to cheer against the brat.
There are 58 events at the 2011 WSOP, offering the opportunity for the best players to win more than one bracelet. Winning two bracelets would be a major accomplishment. But what about three? Only Puggy Pearson (1973), Ted Forrest (1993), Hellmuth (1993), Phil Ivey (2002), and Jeff Lisandro have scored a WSOP hat trick in the same year. If it happens in 2011, we'll be paying out +500 odds.
Finally, the poker industry has had a rather turbulent past few months. With that in mind, it will be interesting to see how many players end up registering for the Main Event at the 2011 WSOP. We've pegged the total at 5250, which would be quite a bit less than 2010 when 7,319 played.
The record for the most participants in the Main Event is 8,773, which was set in 2006, the year Jamie Gold won it all and took home $12 million for his efforts. The last time there were fewer than 5,000 participants in the Main Event was 2004, when Greg Raymer beat out 2,575 others to win the bracelet.
Recent events don't seem to be bothering WSOP Executive Director Ty Stewart, at least not publicly.
"I believe this is the year when everyone will see just how big poker has become all around the world," said Stewart. "This is the year where people will see what a juggernaut this World Series of Poker has become.
"It is a testament to the fact that the WSOP is more than a poker event, it's an experience. It's an annual pilgrimage; it's a chance to run with the bulls. People save all year long and they plan their schedules around this summer series.
"We think people love this game of poker and that they are starved to play. We expect this summer is going to give this industry its swagger back."
We'll have to see if he's right.
I will be posting weekly articles about betting previews, matchups and the inside scoop from a bookmaker's point of view right here at Doc's Sports. Read my past articles – Click Here, and learn more about Bodog sportsbook – Click Here. If you're ready to set up an account and start playing I'd like to offer you a sign up bonus Click Here and enjoy our services.