UFC 134 Odds and Betting Predictions
by Trevor Whenham - 8/25/2011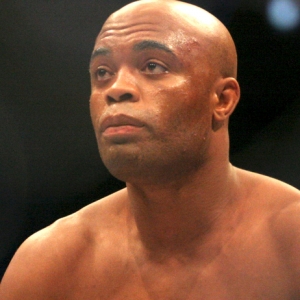 The UFC returns to Brazil for just the second time ever when UFC 134 hits HSBC Arena in Rio de Janeiro on Saturday, Aug. 27. Given the number and strength of Brazilian fighters in the UFC it's really amazing that they have only been there once before — and that was way back in 1998.
Not surprisingly, this is a Brazilian-heavy card — 11 of 12 fights, including all five on the main card, feature at least one Brazilian fighter. Needless to say, then, home octagon advantage is going to be a factor here.
One thing we won't see on what should be a very good card, unfortunately, is the return of Royce Gracie. The Brazilian was rumored to be a part of this card, but Dana White eventually shut down that speculation. Given his stature in Brazil, that really would have been something to see. Regardless, there is still a lot to like here. Here's how the main card breaks down (all UFC 134 odds are from Bodog):
UFC Middleweight Championship - Anderson Silva (-625) vs. Yushin Okami (+425)
Judging by this line the oddsmakers clearly think that the outcome here is pretty obvious. The oddsmakers are right. Silva is defending his title for the ninth time, coming off his best defense yet against Vitor Belfort, and fighting at home in front of a crowd that will be rabid. Oh yeah, he's also one of the two best fighters on the planet. This is certainly his fight to lose.
There are a couple of reasons to give Okami at least a little credit, though. First, he is a strong wrestler and wrestling is Silva's biggest weakness. Second, Okami is the last person to have beaten Silva. There is a giant asterisk there, though — Silva was dominating Okami in 2006 before he was disqualified for a brutal but illegal kick.
Okami will look to score some points with a few takedowns, and he may be able to put a short-term scare into the champ, but ultimately Silva just has too much going for him, and too many ways he can win this one.
Pick: Anderson Silva
Mauricio Rua (-280) vs. Forrest Griffin (+220)
The last time these two met Rua was a massive favorite, but the upstart Griffin pulled off the upset and established his reputation in the process. Now both of these guys need a big win here to recapture momentum.
Rua beat Lyoto Machida two fights back to win the light heavyweight title, but was humiliated by Jon Jones in March to lose the hardware. He needs to earn a shot to redeem himself, and a win here would be a good first step.
Griffin was injured and out of action for 14 months, and he looked rusty in a win over Rich Franklin in February. Now he needs to prove he is healthy and still relevant.
This one will be all about who can establish the tone of the fight. Rua needs to make it a striking contest while Griffin needs to score takedowns early and often. I expect Rua to be hungry to overcome his embarrassment, and he'll have the crowd behind him.
Pick: Mauricio Rua
Brendan Schaub (-250) vs. Antonio Rodrigo Nogueira (+195)
Schaub lost to Roy Nelson in the finals of "Ultimate Fighter" since, but he has won four times since, and has gotten notably better with each outing.
He's a rising star, and the UFC is in real need of those in the heavyweight division. This is his third straight fight against talented-but-fading vets after beating Gabriel Gonzaga and Cro Cop.
The Brazilian is always tough, but Schaub is much younger and faster, and he can take a punch.
Pick: Brendan Schaub
Edson Barboza (-325) vs. Ross Pearson (+250)
Pearson is a solid lightweight who is tough and functional. Barboza has never lost, though, including two devastating wins in the UFC, and he has obvious and impressive talent. He's a growing star who will fight for a title soon, and this is just a step along the way.
Barboza will win, and it shouldn't take him too long to do so.
Pick: Edson Barboza
Luiz Cane (-210) vs. Stanislav Nedkov (+170)
Cane ended a two-fight losing streak with a nice win at UFC 128, so he has some confidence coming into this one. Nedkov is an interesting fighter — he's undefeated in 11 outings — but he is making his UFC debut and I don't like betting on fighters in that position.
Pick: Luiz Cane
Recommended Bets
As with each card I'll recommend $500 in bets. Last time we scored on a very nice parlay, and that's what we will try to do again here.
$500 parlay — Take Silva, Schaub, and Barboza — potential profit of $561.85.