UFC 143 Predictions: Diaz vs. Condit Betting Odds
by Scott Johnson - 1/31/2012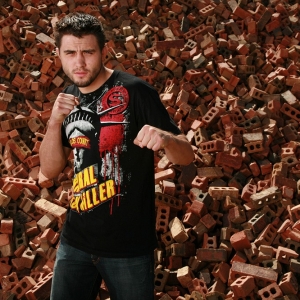 After UFC 143 a new name will move to the top of the welterweight ranks as former Strikeforce champion Nick Diaz (-225 on odds from Bovada) battles former WEC Champion Carlos Condit (+175) for the UFC interim-Welterweight Championship.
Georges St-Pierre has dominated the division since April 2008, with six successful title defense. However, with the French-Canadian injured and unable to compete until presumably late 2012 the promotion is looking to fill the void atop the division.
Diaz and Condit stack up evenly; each has compiled 13 victories by knockout, each has incredible cardio, and they are both quite skilled on the ground. Condit has the edge in submission victories, 13-8, but Diaz is a BJJ black belt compared to Condit's purple belt.
If the fight remains standing, the edge in overall power goes to Condit. The "Natural Born Killer" has the capacity to stop a fight with one punch or knee, but Diaz' ability to overwhelm his opponent with an enormous amount of strikes is equally as dangerous.
Nick goes off the chart at 6.22 strikes per minute, and he logged an outrageous total of 257 successful strikes against BJ and he has surpassed the 100 strikes landed mark nine times in his last 11 fights. Condit has some extraordinary numbers as well; he has topped 150 strikes against both Rory MacDonald and Jake Ellenberger, and in his final WEC appearance he hit the 209 mark against Hiromitsu Miura.
Diaz' boxing is extraordinary; he attacks from a variety of angles, effectively targets the body, gets excellent extension and is most successful when his opponent is back-pedaling towards the cage. Diaz attacks with long range jabs and hooks, but he uses his kicks sparingly.
Condit implements a superman punch and front kicks to dictate the range, and he has power in both hands as he showed by knocking out Dan Hardy with a left hook. He mixes up his combinations: changing levels and working in his kicks. He has a heavy body kick and will also go unorthodox, attempting a spinning elbow and a jumping knee with regularity.
Equally as impressive is how difficult these guys are to knockout. Both have shown excellent chin. And although they have been knocked down in fights, their ability to recover from a punch that would knock out most fighters is remarkable.
Diaz has a tendency to absorb a high volume of strikes at 3.16 per minute while Condit's opponents average only 1.66 strikes in the same time span. This style of taking punishment to deliver has worked in the past for the former Strikeforce champ, but there will be some significant differences with his next opponent.
At 6-foot tall and with a reach of 76"; Diaz's has had the physical advantages over his last six opponents who stood an average of 5-foot-8 with a reach of 72". But Condit will match Nick in reach and stands 2 inches taller, which will take away one of Diaz's key advantages.
Both men have excellent conditioning, which has been a key aspect of their success. But a number of Nick Diaz' opponents had known issues with poor cardio and began to fade early when Nick turned up his intensity. Conversely, Condit has shown the ability to go deep into rounds, competing against adversaries that didn't have a drop off in performance.
This is a difficult prediction, but it comes down to how each man compares to the previous opponents of their UFC 143 adversary. Diaz has been able to exploit significant advantages in multiple categories; reach, cardio, striking, and grappling, but this won't be the case against Condit.
On multiple occasions, Diaz' opponents have had success early, but because of the aforementioned disadvantages they weren't able to maintain their performance level long enough to defeat the Stockton native. Despite a 6-inch reach disadvantage, K.J. Noons was able to push Diaz for the full five rounds and Penn actually out-landed Diaz 49-39 in the opening round, with Nick not taking control until B.J. began to tire.
Diaz' history of taking punishment until his adversary breaks will cost him here against an opponent with the power, cardio and overall abilities of Condit. Condit has the power and skill set to hurt Diaz and the cardio to maintain the pressure when he gets him hurt. So the pick here is the underdog Condit to defeat Diaz.
Carlos Condit at +175 provides an excellent return and should be the focal point of the weekend's investments. A wager on the 'over/under' or method of how the fight will end is a big risk. Both men are proven finishers, but are difficult to finish and each has high submission and knockout victories, so there is no clear indication of how this bout could end.
If you want to avoid backing one of these fighters and simply take advantage of their combined talent levels, consideration should be given to placing a bet on this fight for Fight of the Night if your sportsbook makes this type of wager available.
Whether betting on Condit or the Fight of the Night, sit back and enjoy a matchup that is being projected as an early Fight of the Year candidate. And don't forget to check out the rest of the UFC 143 predictions here at Doc's Sports.