PGA Tour Handicapping: Odds to win a Major in 2015
by George Monroy - 1/15/2015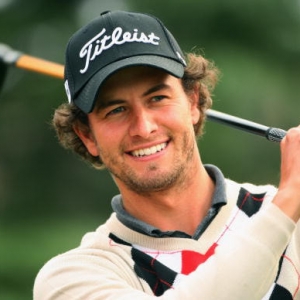 The 2015 golf year does not really begin until the Masters in April, when the entire sport will turn its attention to Augusta National. The big questions heading into the New Year revolve around a certain set of players and whether or not they can win a major in 2015. The golf world, or course, is waiting to see if Rory McIlroy can continue to add to his majors hardware, while other questions revolve around Tiger Woods and if he can ever regain his former glory.
However, the sport's biggest storylines extend far beyond McIlroy and Woods and into names like Adam Scott, Jordan Spieth and Jason Day. In fact, most golf fans will tell you that it is those second set of names that will provide the most intrigue in 2015. Sportsbook.ag has a set of odds concerning which players might win majors in 2015. Let's take a closer look at the lines and figure out which players have the most value to bet on.
Rory McIlroy - Even: if there is a player that you can bet on to win a major during any given year going forward, its McIlroy. In 2014 the Irish-born golfer won back-to-back majors, capturing The Open Championship in July and then beating Phil Mickelson out of the PGA Championship less than a month later. McIlroy's confidence must be sky-high as he tries to complete the Grand Slam over the course of a year. However, the odds for wagering on the young pro seem rather low at only even money.
Tiger Woods - +250: Woods may continue to grab headlines, but after five years of "will he or wont he" return to form, isn't it time to stop believing in the 14-time major winner? Woods' body may have simply broken down, and he may never be close to the dominating force he once was during his prime. Wagering on Woods to win a major at +250 would be more about hope than about finding value.
Adam Scott - +350: Scott spent the early part of 2014 chasing Tiger Woods as the World's No. 1-ranked golfer and finally surpassed him in mid-May. The golfer, however, did not make any waves on the majors front but was able to end the season with two solid performances (and Top-10 finishes) in both the US Open and The Open Championship. Scott has been nothing but consistent over the last few years and seems primed to add another major to his 2013 Masters win.
Jordan Spieth - +350: The 21-year-old pro, who heartbreakingly came in second at the 2014 Masters, will be on the tip of everyone's tongue heading into 2015. Spieth is the new breed of young players that is expected to help carry the sport over the next decade. The American-born player already has three tournament wins since turning pro in 2012 and was named 2013's PGA Tour Rookie of the Year. 2014's Masters was an announcement of Spieth's arrival; 2015 may be his breakout year.
Jason Day - +450: Day is another one of those young golfers that could be adding majors to his trophy case very soon. Since 2011 the Australian-born player has placed second in three majors, with his most recent being a second-place finish in the 2013 US Open. Last season, Day had another close call at the US Open and finished fourth place after being near the leader board for most of the event. The pro's consistent play, however, helped him become the World's No. 4 ranked golfer in 2014.
Doc's Sports has had a winning tradition for more than four decades. Don't believe us? Try us out for free, and we are convinced you will be a believer. Get $60 worth of free sports picks - members' picks just like our paying clients get - here .
Read more articles by George Monroy