Western Viper - Inside The Octagon: UFC Portland - Fight Night 96
by Western Viper - 9/30/2016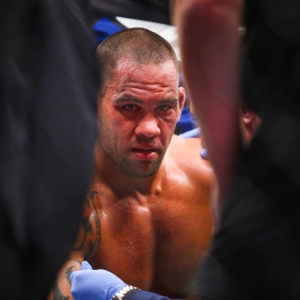 John Dodson (-120) vs. John Lineker (+100)
In the main event for UFC Fight Night 96 a Bantamweight showdown between #3 ranked John 'Hands of Stone" Lineker (28-7) and #10 ranked John "The Magician" Dodson (19-7) will be sure to please. Lineker is coming off an impressive KO victory at UFC Sioux Falls, against top contender, Michael McDonald and has also won 9 of his last 10 fights, including a 5 fight win streak. Dodson on the other hand, is coming off an impressive 1st round TKO victory of his own against Manvel Gamburyan in his return to the Bantamweight division. It should be noted that the P4P best fighter in the world, Demetrious Johnson is the only man to defeat Dodson in the UFC octagon.
I expect this fight to start out vicious and with both fighters intent on putting the other away. Both fighters have stunning knockout power for the division with 18 knockdowns scored between them, however neither competitor has been finished or knocked down in the UFC except for a lone submission guillotine defeat Linker suffered in his UFC debut in 2012. I see this fight making it past the early pressure both men will attempt to put on each other and as the fight reaches the later rounds, John Dodson's speed and endurance advantages will become more and more prominent. I believe Lineker does have the ability to catch Dodson and put him away if he does not respect his power, but more times than not I expect Dodson to be able to use a more technical approach and outpoint Lineker with pure volume and defensive movement, which should do well on the judges scorecards. Lineker will in all likeliness find himself looking for that one knockout punch as his gas tank abandons him and Dodson gets comfortable. Superior fight IQ, technical striking, speed and endurance are just some of the clear advantages Dodson will have in this fight. I wouldn't be surprised if Dodson poured it on late and finished Lineker in the championship rounds, however, I see a clear unanimous decision victory for "The Magician" when the night is over.
Recommended play: John Dodson -130
Will Brooks (-250) vs. Alex Oliveira (+230)
In the co-main event for UFC Fight Night 96, recently signed Bellator Lightweight Champion, Will "Ill Will" Brooks (18-1) will compete in his second UFC bout, taking on Alex "Cowboy" Oliveira (14-4) who will be dropping down to Lightweight after a recent unanimous decision victory over James Moontasri.
In this fight I expect Brooks to be able to use his superior wrestling to control where this fight takes place and find a way to outlast and outpoint Oliveira. While Brooks showed some concerns with his cardio in his UFC debut against Ross Pearson, he still found his way to a 29-28 victory on the judges scorecards. I believe Brooks is better than Oliveira wherever this fight takes place, and fully expect him to use his impressive fight IQ , ever improving striking and extensive training with American Top Team to earn another unanimous decision victory. The cardio issues shown against Pearson do not scare me as I perceive this to be due to the nerves and inevitable adrenaline dump of a fighters debut under the bright lights of the UFC. I believe Will Brooks should be a -400 betting favorite in this bout as Alex Oliveira's only path to victory will be a 'punchers chance' at catching Brooks early in the first round.
Recommended Play: Will Brooks -250
Louis Smolka (-415) vs. Brandon Moreno (+375)
Interesting matchup here as #9 ranked flyweight Louis "Da Last Samurai" Smolka (11-1) takes on UFC newcomer, Brandon "The Assassin Baby" Moreno (11-3)
Louis Smolka has looked absolutely phenomenal as of late and really shown himself to be an elite grappler who can submit or control almost anyone in the flyweight division and at only 25 years of age is constantly improving fight after fight. There's not much data or information on Brandon Moreno, but what we do know about him is that even with only one knockout on his resume, he has decent power and technical striking. Moreno is also a solid wrestler and has the ability to finish fighters with submissions on the ground as he has proven in other fights outside of the UFC. However, Louis Smolka is still the superior grappler and we would expect Moreno to use his wrestling to keep this fight standing for the most part and look to test Smolka's chin. While I don't believe Moreno has much of a chance to win this bout, I would not recommend a play on Louis Smolka either for a few reasons. First of all, Louis Smolka has been preparing to fight Sergio Pettis who recently pulled out and has now been thrown in with somewhat of an unknown, completely different stylistic fighter. The other concern here is that Smolka is generally a slow starter which is hittable and so far we haven't seen great striking defense from him and with the underrated power of Moreno, would not be shocked to see Smolka in some early trouble. With that said, I don't see value on either side, and expect Smolka to win via submission in the second round.
+37.80u
($100 Bettor Made +$3,780)