Best Online Sports Betting Site
by Matt Severance - 7/16/2009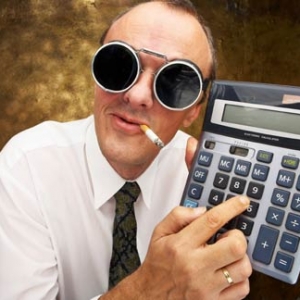 You come to Doc's Sports to get advice on just about every athletic competition out there, so why shouldn't you also come here to find out what the best online sports betting sites are?
A good online sports betting site doesn't just provide odds but also betting tips, articles on strategies and in-depth analysis, special prop options (especially for big events), unique parlays, up-to-the-minute trends and stats, easy payouts, attainable bonuses and much, much more. And if you are interested in betting on horse racing or poker/casino games, then you want something more than just a simple sportsbook.
Here is a list of some of the best online sports betting sites reviewed by Doc's:
BetUS: This site argues it has the biggest and best bonuses in the business. For example, you get a 50 percent bonus on your first deposit, 50 percent bonus when you reload into your account. All members also get 10 percent gambler's insurance – you get a bonus equaling 10 percent of your losses twice a year. You even get a BetUS girls calendar and DVD when you sign up.
Sportsbook.com: You get a 10 percent sign-up bonus to your initial deposit. If your game is poker, you can earn up to a $650 bonus on your first real money deposit. You also can earn a 10 percent reload bonus on every deposit. All new mobile bettors get a $20 free bet.
BookMaker: This site claims to be the first sportsbook to post lines each day, so that's a benefit for those early risers. One user name allows you to access all the sportsbook, horse racing, casino, entertainment and mobile betting options. All new players get a sign-up bonus, and the site has many seasonal promotions.
Bodog: Probably the best-known name in the industry. If you open an account, you get a 10 percent bonus. It also will give you a bonus if you refer a friend. And the site offers a poker tip of the day, a casino school and horse racing and sports analysis. You also can play casino games on your cell phone through the site. The sportsbook betting options are nearly limitless, including multiple-sport parlays.
5Dimes: This site touts the best soccer margins on the planet. Unique on this site is the lottery room. For example, you can play any state's Pick 3 or Pick 4 lotteries – with 80 percent higher payouts. You can even bet on whether there will be a Powerball and/or Mega Millions jackpot winner.
JustBet: You get a 35 percent free-play bonus for signing up here. Other bonuses include a 15 percent re-up bonus, and 10 percent cash back membership bonus on your losses. It also offers free card games and popular strategy board games online.
Betonline: This site touts the world's highest parlay odds. It also offers free payouts and same day payouts to all of its clients. You also get an escalating free-play bonus depending on how much you deposit when you sign up – up to 45 percent. There is a 15 percent referral bonus.
SuperBook: Your first mobile bet is free on this site. It also offers half juice Fridays all year long. So your parlay payouts get better when you parlay half-juice games. The poker room offers a 100 percent match reload deposit bonus up to $650.
SBGGlobal: This offers up to a 60 percent sports betting deposit bonus and touts that its sportsbook odds are featured on ESPN, Yahoo, USAToday, MSNBC and AOL. It offers horse racing odds on over 200 tracks worldwide with up to a 60 percent deposit bonus and five percent weekly rebate. And you can get up to a 200 percent deposit bonus for playing casino games.
Sportsbetting.com: Claims to be have the best sportsbook odds and payout system according to Casino Player Magazine. Also offers If Bets, Buy Points, Progressive Parlays, 12-team Parlays and 15-team Teasers. You get 10 percent free cash for signing up. And it offers five percent juice on NFL games each Friday. There is a $1,500 weekly pick and win contest.
Sports Interaction: Site based in Canada offers a 10 percent sign-up bonus up to $100. It offers wagers on several European sports such as cricket, snooker, Aussie rules football, rugby and of course soccer. It's the first online sportsbook licensed and regulated in North America.
WagerWeb: This site's parlay fever is unique. You can future parlay from every nearly sport. You simply request a two- or three-team future parlay combination, and it will be uploaded it to the site – so other people also can bet on it, as can you on others' parlays. You can also earn up to two percent weekly cash back for every bet made in the sportsbook.
JAZZ Sportsbook: It offers a 15 percent cash bonus on your first deposit. If you are headed to Costa Rica, you can open a credit account on this site that can be used online or in person at the participating Costa Rica casinos. Claims to have the fastest payouts in the industry.