PGA Picks: 2021 BMW Championship Predictions and Golf Odds
by Doug Upstone - 8/24/2021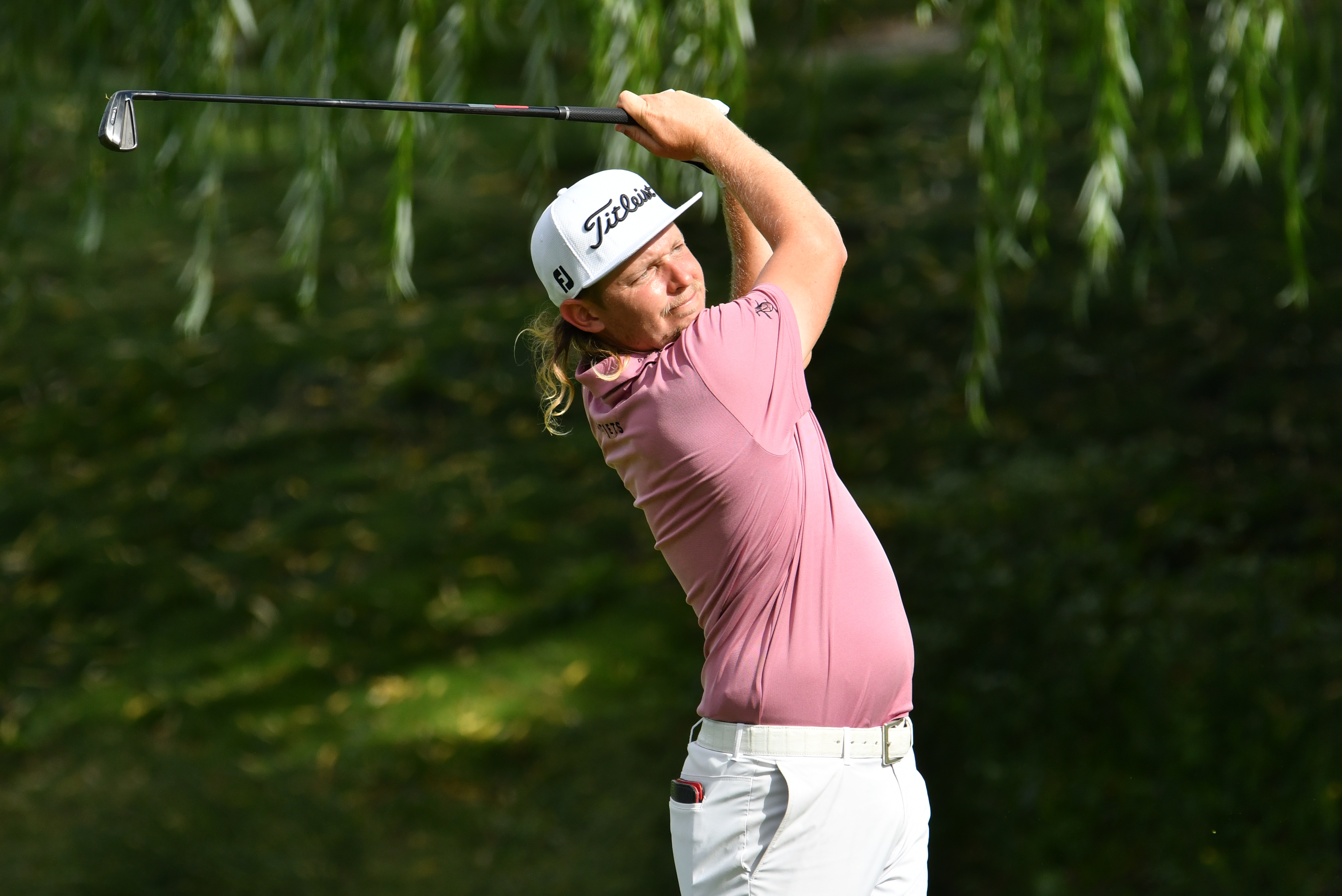 It took an extra day due to Hurricane Henri, but the playoff field has been cut to 70 golfers, and it won't even be that many with Patrick Reed catching double pneumonia. This is the final stop before the Tour Championship next week, and a lot will be riding on the outcome, because the payouts next week, just for making the field, are outrageous.
For Keith Mitchell, Harry Higgs, Alex Noren, Tom Hoge, Erik van Rooyen and Harold Verner III, they were outside the Top 70 last week and had to play their way in. Congrats to all of them for making the leap forward against the golf odds.
Let's take a closer look at what this week will offer.
Get free golf picks for every event on Doc's Sports PGA golf picks page.
A Look at the Field
Here is a look at the Top 12 with the lowest golf odds to win it all at online sportsbooks.
Jon Rahm +650 - Justin Thomas +1600 - Collin Morikawa +2000 - Xander Schauffele +2000
Bryson DeChambeau +2200 - Brooks Koepka +2500 - Cameron Smith +2500
Dustin Johnson +2500 - Jordan Spieth +2500 - Patrick Cantlay +2500
Rory McIlroy +2500 - Tony Finau +2500
Though Rahm had few problems closing on Monday, he still finished third. He remains the best current golfer on the planet and a threat to win this event.
You can put Thomas, Johnson, Cantlay, and McIlroy in a foursome and try and attempt to guess which will break out this week, which seems nearly impossible for golf picks. That's not to say any or all are not a good choice, but they just have not done anything that can sway the beliefs of many that this will be their week.
Last week's overtime pairing of Smith and Finau was not great theater after Smith's errant tee shot all but decided the outcome. However, they have momentum and both proved last week they can make birdies in bunches.
Morikawa's gorgeous swing has looked different, and now we know why; back issues that happened at the Olympics. He's reportedly improving, but his odds are too low to consider betting on him.
Schauffele in a no-cut event… yes, you have to ponder him.
Course Characteristics of Those Who Can Win or Secure Winning Golf Bets
If you have never heard of Caves Valley Golf Club, there is probably a good reason. This is the first time this layout has ever hosted a PGA Tour event, though both the LPGA and Champions Tour have played there.
This Owings Mills, Maryland, course is a Par 72 at 7,542 yards. The nines have been flipped for tournament play, and the course has been closed for three weeks in the lead-up to the BMW.
The par 4's will keep the interest of the players, as they vary in length. Six of the par 4s play more than 460 yards, but three others are at fewer than 370 yards.
Generally, those that can poke the ball a long way will have an edge because the landing areas are rather open. An attempt was made to narrow the fairways with increased rough, and that has not gone well. Last week's rain has altered that to a degree, but the heavy thick stuff is not anticipated.
The average green sizes are small, just 5,200 square feet, and golfers will see bentgrass putting surfaces. Because of the size, a good first shot will matter, because trying to run a lower trajectory shot will not be easy to make it stick. Those who can hit high iron shots to make the ball sit will have an advantage on putting surfaces that will be prepped at 12+ on the stimp meter.
The greens lack undulation, but they are fast. On the whole, good putters will succeed this week.
Golf Picks: Who to Consider This Week
Though not a big fan, DeChambeau can air it out here without much trouble. Usually, when this happens his iron game is crisper and he ranks in the Top 7 in eagle and birdie percentages, scoring, and of course, is first in driving distance. Fits the bill for many wagers.
Sure, Cameron Smith was disappointed last week. Nonetheless, he is making a lot of birdies in his last 12 rounds. Smith has not been over par the last dozen times he's teed it up and shot rounds of 60 and a 62 in this span.
We would be remiss not to mention Rahm every time he tees it up to win and for Top 5 and Top 10. Head-to-head wagers might be harder given the various odds.
A look at most Top 20 odds have us giving minus numbers. Thus, we are lacking value. The one that makes the most sense is Victor Hovland at -120 since he has eight Top-10's this season. And in the last year, he has won twice, in Germany and Mexico. Forgot his 77 last Monday, he played well the first 54 holes.
Get PGA golf picks on every single event, or if you want our very best bet premium picks by the experts, sign up for your free $60 account with a guarantee.
Doug Upstone of Doc's Sports was in the golf business for over 20+ years and understands the ins and outs of what it takes to find winners on the Tour. Doug was +850 profit just two weeks ago and is after more.
--------------------------------------------------------
Doug Upstone of Doc's Sports has - 21 Documented No. 1 Titles - 94 Documented Top 10 Finishes - 25 Handicapper of the Month Awards. (Latest: MLB May 2021) Doug as a professional handicapper/writer has written for various well-known sports betting websites and several football newsletters.