PGA Picks: British Open Predictions and Betting Odds
by Doug Upstone - 7/12/2022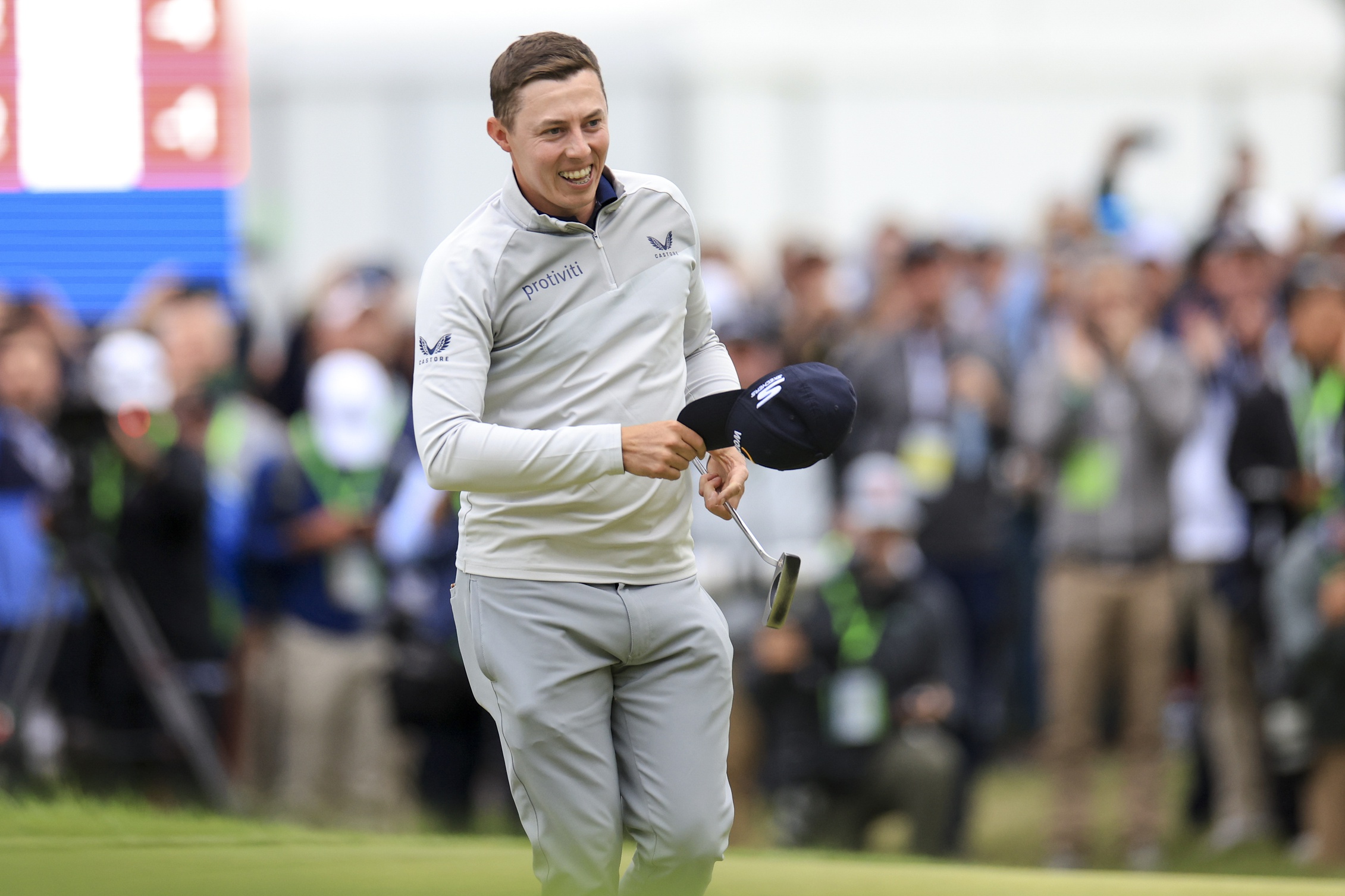 The British Open is the final major of the year, and this is a historic event. Now commonly known as – The Open – (like the others don't count), this is the 150th version or the sesquicentennial of golf's most hallowed event.
The Masters is more revered in the USA. However, worldwide, this is the golf tournament all top professionals dream of winning.
For the 30th time, the Old Course at St. Andrews is the host, and it is known as the first true golf course, opened in 1552.
Collin Morikawa is the defending champion, and he will be among the 156 players that will tee it up Thursday, with the Top 70 and ties reaching the weekend.
Get free golf picks for every event on Doc's Sports PGA golf expert picks page.
A Look at the Field of The Open
Here is a look at the Top 12 favorites and ties for golf odds this week.
Rory McIlroy +900 - Xander Schauffele +1200 - Scottie Scheffler +1400 - Jordan Spieth +1600
Jon Rahm +1600 - Justin Thomas +1600 - Matthew Fitzpatrick +1800 - Patrick Cantlay +2000
Shane Lowry +2200 - Cameron Smith +2800 - Will Zalatoris +3000 - Collin Morikawa +3000
McIlroy has not won a major since 2014; that's eight years. And if he fails this weekend, it will be nine. He needs this one for a majors slam, and he has three Top 5's in his last five Open's. His game is in impeccable shape. He's the one to beat and drawing huge wagering support.
Schauffele has replaced Scheffler as the current hottest player. Xander is off back-to-back wins, and three big checks, since missing the cut at the Masters. And his worst finish in that stretch is T-18. Almost impossible to win three straight, but he will draw support.
Scheffler probably gets a pass for the missed cut last week at Scottish Open. Still, that has to create some doubt as it feels like he's lost the razor-sharp edge. A high finish is probable, because his game has great creativity for a place like St. Andrews.
This week's "love him or discard him" player is Spieth. He won the Open in 2017, was second last year, and T-4 seven years ago. The doubters point to MC at the Masters, T-34 PGA and T-37 U.S. Open. Love him or leave him your betting card.
Almost zero betting talk about Rahm, Thomas and defending champ Morikawa. It just has not been Rahm's year. He's still an elite player but one with a short game needing a lot of work for 2023. Thomas' continued inconsistent work out of the tee box makes him a shaky wager. Morikawa deserves respect for two major victories and multiple Top 10s since 2020. Nevertheless, his game is off, with one Top 25 and two MC's since Augusta.
Fitzpatrick is going for the rare double, winning the U.S. and British Opens. Since World War II, only four golfers have done this, the last being Tiger Woods (2000). He has the game to do it, ranked 2nd in scoring.
Cantlay is an under the radar choice, as this is his last half-dozen starts: 2-MC-3-14-13-4. He's a good wind player. And with 14 Par 4s, Cantlay is Top 10 in scoring on those.
Smith's profile is similar to Spieth, on the leaderboard Sunday or among the first to tee off for the final round. He snuck into the Top 10 at Scotland last week and does putt well on slower greens. A top 5 choice, likely not, but Top 20 is very possible.
Zalatoris' last eight starts: five Top 6's, and three missed cuts, including last week. How often can he keep up this all-or-nothing approach?
Course Characteristics of Those Who Can Win or Secure Winning Golf Bets
At 7,313 yards, that is hardly daunting for today's players using modern equipment they have in their hands and the golf ball they are hitting. The par is 72, which is higher by current standards, but there are only two Par 5s and two Par 3s.
This is the true links course. And unless the wind is really blowing or the pro hits such an errant tee shot, the ball will land in the wide-open fairway. The one aspect the players will have to be keenly aware of is not finding those dastardly fairway bunkers. In all, the course has 110 to 112 (depends on who's counting), and many can turn into true hazards on wayward drives.
Reports have St. Andrews being very firm, and those 300-yard drives could be substantially longer, especially if downwind.
This should lead to numerous wedge shots or even flip wedges (under 50 yards). Greens in regulations don't mean much at the Old Course, because seven of them are double greens, which are two separate holes on the same green.
Depending on the pin placement, St. Andrews is not usually a place to attack the pins. The reason is that the ball can roll in unexpected directions. And instead of what seems like a nice 10-foot for birdie, one ends up 65 or more feet away and to putt through various defining contours.
The putting surfaces in this area of the world are generally slower than what is on the regular PGA Tour in the U.S., and they can change swiftly depending on the wind and weather.
Normally, weather can play a big part day to day at St. Andrews. There is a small chance of rain Thursday and possibly Friday. The wind is forecasted to be rather tame for this part of Britain at 10-17 MPH daily and a touch higher on Sunday.
There are concerns this Open could yield very low scores for a major, particularly one of this stature and prominence.
The keys are avoiding fairway bunkers, hitting the greens in the flattest landing spots closest to the cup, and finding the right stroke to match the speed of the greens. Do that, and your flight home could include a Claret Jug.
Golf Picks: Who to Consider This Week
Not a fan of picking winners for golf, but a small bet on Rory McIlroy has very good potential along with Top 5 and Top 10 picks.
For Top 10s, Xander Schauffele is playing too well to pass up, and Matthew Fitzpatrick looks locked in.
For Top 20 bets, Patrick Cantlay, Will Zalatoris and Fitzpatrick have good odds for consideration. I also like some with longer odds, specifically Tony Finau and Tommy Fleetwood. Finau almost always plays well in links-type courses or at seaside. He can bomb it off the tee, and the slower greens negate a putting weakness. Fleetwood has broken par in 21 of 22 rounds at the Old Course and was T-4 last week.
Doug Upstone of Doc's Sports was in the golf business for over 20+ years and understands the ins and outs of what it takes to find winners on the Tour. Doug's picks this year include having the winner four times, which includes Xander Schauffele from last week.
--------------------------------------------------------
Doug Upstone of Doc's Sports has - 23 Documented No. 1 Titles - 97 Documented Top 10 Finishes - 28 Handicapper of the Month Awards. (Latest: NBA March 2022) Doug as a professional handicapper/writer has written for various well-known sports betting websites and several football newsletters.
Get PGA golf picks on every single event, or if you want our very best bet premium picks by the experts, sign up for your free $60 account with a guarantee.