PGA Picks: The PLAYERS Championship Golf Odds and Expert Betting Predictions
by Doug Upstone - 3/9/2022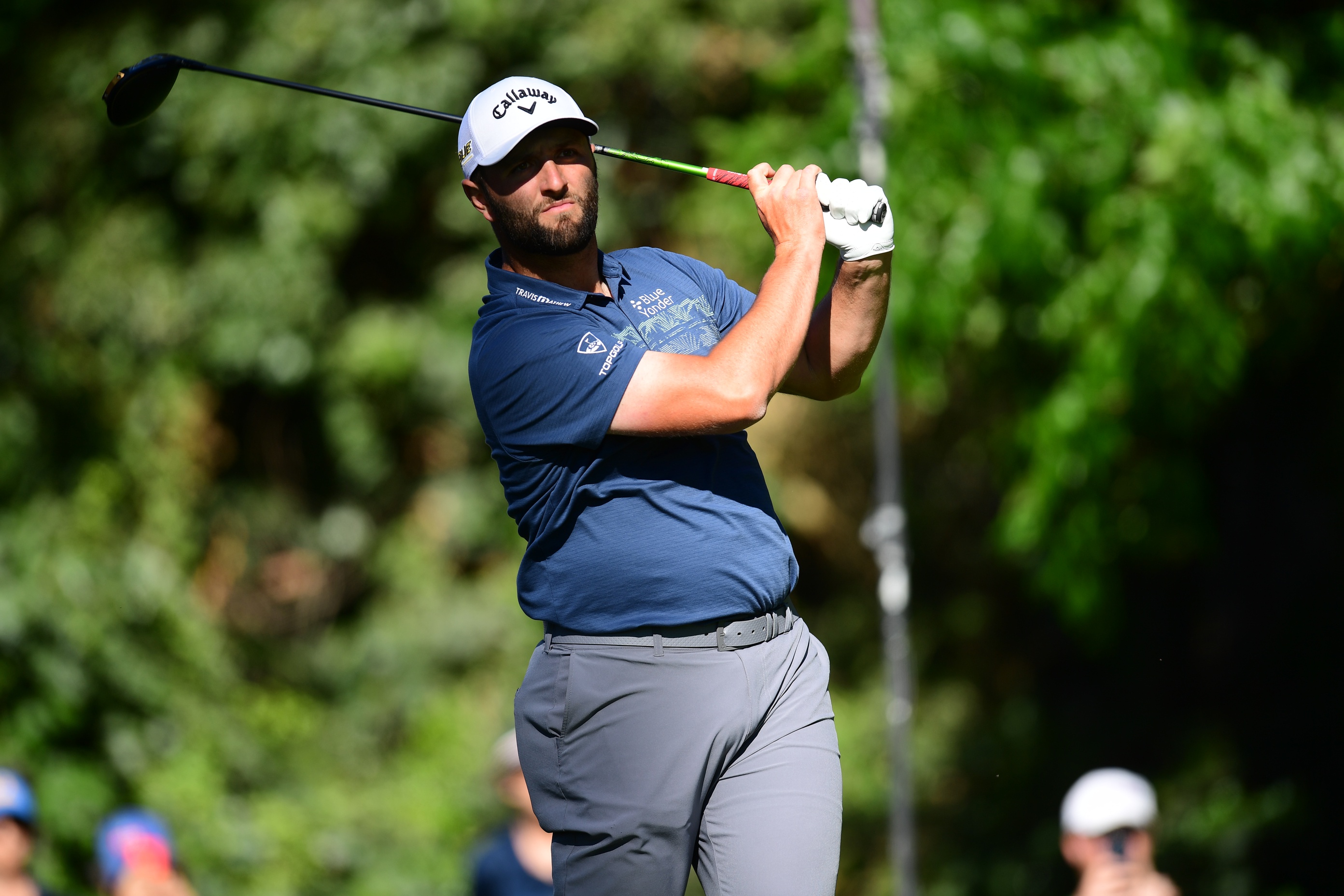 Though the original intent of this tourney was to try and force its way into the lexicon of golf as the "fifth major" tournament, that has not happened and will not at this point. Still, this is arguably the best event outside of the majors and annually draws as good a field as you will find anywhere.
It will be curious to see about pin placements and how hard the greens are after the Arnold Palmer at Bay Hill, as players were predictably complaining about the sternness of the course and how "good shots were not rewarded". That might have been true in a few cases. However, when you are used to shooting 15 to 25 under par, these golfers will whine like babies every time.
Justin Thomas is back to defend his title. And in the previous 38 attempts by any champion to repeat (Covid canceled this after one round two years ago), nobody has done so. That is the longest current streak on the PGA Tour for any event.
Get free golf picks for every event on Doc's Sports PGA golf expert picks page.
A Look at the Field
Here is a look at the Top 12 and ties with the lowest golf odds to win it all at online sportsbooks.
Jon Rahm +1200 - Collin Morikawa +1600 - Justin Thomas +1600 - Patrick Cantlay +2000
Rory McIlroy +2200 - Viktor Hovland +2200 - Brooks Koepka +2500
Hideki Matsuyama +2800 - Scottie Scheffler +2800 - Daniel Berger +3000
Xander Schauffele +3000 - Cameron Smith +3300 - Dustin Johnson +3300
Far and away, the top choice by golf experts and those more skilled in making golf picks is Morikawa. He's known for keeping the ball in the fairway with his tight fades off the tee and remains one of the top iron players in the game. If the course is as wet as expected, he could be knocking down pins.
Though McIlroy blew up on the weekend at Bay Hill, shooting +4 both days and whining about the conditions, he won here in 2019 and had three other Top 10's.
Berger is another name getting a lot of run with the experts. No, he's not nearly as long as others on the above list. However, he's 4th in driving accuracy, 15th in greens in regulation and 14th in scoring. There is a good list of players over the years that didn't hit the ball out of sight that have won in north Florida, including Webb Simpson three years ago.
Rahm, Koepka, and Johnson are largely being ignored as a group. And given their odds and play, it is easy to understand why.
Scheffler has won twice in the last month. And given his current form, he might not be a "win" candidate. However, a good wager on different fronts should be considered.
Thomas has the ideal game for Sawgrass; he has the ability to keep drives in the fairway and is one of the best from 100-150 yards to hit the ball tight. Right now he's playing very well with three Top 8's and a 20th. But then there is the defending champ thing hanging overhead.
Cantlay, Matsuyama and Smith are all thought to be in the mix of contenders. Of this group, Matsuyama offers the most promise, with more than enough length, and he's in the Top 10 in scoring on par 4's and par 5's.
Course Characteristics of Those Who Can Win or Secure Winning Golf Bets
For those who have read an article by this writer before about this tournament at TPC Sawgrass, the golf course plays far easier than what creator Pete Dye intended in his original design, as modifications were made to appease the griping players. Dye loved golf with a passion, but he wanted to test players' skill and imagination, along with their patience, never one to fawn all over them.
For a third straight week, the Stadium Course at TPC Sawgrass has trouble… and lots of it. All but one hole has water, and most days the wind is a factor. This can turn any shot with too much draw or fade into the drink, and all of a sudden a double bogie is a realistic score. How realistic? Since 2015, only PGA National (where the Tour was two weeks ago) has produced as many double's or worse. And if the wind is up, just like last week at Bay Hill, the scores will skyrocket.
The par is 72 with total yardage covering 7,256 yards. Of course, that includes the famous No. 17, the island green par 3, one of the most famous golf holes.
Don't expect to see any scores like last week when Scottie Scheffler won at -5. Since 2009, the average winning score is -12 to -13 as the return to March date from May had led to a thicker and slower course, and the players with either exceptional distance off the tee or those strong iron players who can control their distance have won or put up the lowest numbers.
Because of where the hazards are, the use of the driver is curtailed on several par 4's and the ability to be precise with irons can pay off. The greens are smaller by tour standards and quite fast, yet, the undulation is not the same as other stops and a hot putter can string a group of birdies together after a tight iron shot.
This is as much mental as anything, with sightlines that are deceiving, which was all part of Dye's plan.
Golf Picks: Who to Consider This Week
When looking at the history of TPC Sawgrass, one thing for certain is trying to pick a winner or a Top 5 finish, it is as tough a task as there is for any tournament. With that, your money for betting is best spent on Top 20's and head-to-head wagering.
Rahm, Morikawa, Thomas, Cantlay, McIlroy and Hovland all have large negative numbers that should preclude you from taking them for a Top 20 finish, because if wrong, it's a hefty price to pay.
The better values are Berger, Matsuyama, Shane Lowry and Matthew Fitzpatrick. Scheffler's odds are borderline but could be worthwhile.
For head-to-head, Morikawa and McIlroy look to be the cream of the crop.
Doug Upstone of Doc's Sports was in the golf business for over 20+ years and understands the ins and outs of what it takes to find winners on the Tour.
--------------------------------------------------------
Doug Upstone of Doc's Sports has - 23 Documented No. 1 Titles - 96 Documented Top 10 Finishes - 27 Handicapper of the Month Awards. (Latest: 3 in MLB last year) Doug as a professional handicapper/writer has written for various well-known sports betting websites and several football newsletters.
Get PGA golf picks on every single event, or if you want our very best bet premium picks by the experts, sign up for your free $60 account with a guarantee.