PGA Picks: US Open Championship Odds and Expert Betting Predictions
by Doug Upstone - 9/15/2020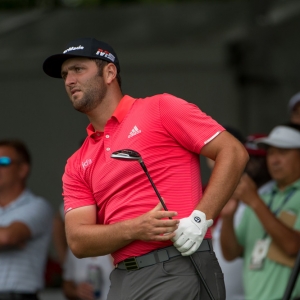 On the official golf 2020-21 calendar that started last week, this will be the first of two US Opens. Thankfully, they will have separate years, one in the current year and another in 2021.
Because of the switch in time from mid-June to mid-September, the amount of available sunlight for Thursday and Friday, in particular, is affecting the size of the field, which is reduced to 144 golfers teeing it up (lowest since 1932) from the more traditional 156. That will mean the Top 60 scores and ties will advance to the weekend to win this prestigious event.
Get free golf picks for every event on Doc's Sports free PGA golf picks page.
The venue is the West Course at Winged Foot Golf Club in Mamaroneck, New York. It will be the 13th time it's been used in a USGA event and the first time on the PGA Tour schedule since the 2006 U.S. Open, where Geoff Ogilvy won and finished at +5.
It is not unusual for an over-par score to win Winged Foot because USGA events don't report directly to the PGA Tour, and they can choose to set up the course as they please. (Much to the players' dismay, we'll add.)
This will be the fifth-longest US Open at 7,477 yards with a par of 70. However, length alone will not keep scores over par for this event as we saw at Chambers Bay (2015) and Erin Hills (2017), and that is what makes Winged Foot a real test.
Yes, there are seven par 4's at 467 yards or longer. Three of the par 3's are at least 210 yards. That will lead to caddies pulling more long irons out the bag than usual. But what almost always makes this championship hard is the rough. Look for the second cut to be three to four inches and beyond that, five inches plus.
The greens will be super quick like putting on a glass table and are slopped from front to back.
Long hitters will always have a potential edge, but here you better hit the ball with precision in all facets or you'll have the weekend off.
A Look at the Field
Here are the golf odds for the Top 12 and ties to win this week:
Dustin Johnson +800 - Jon Rahm +950 - Justin Thomas +1200 - Xander Schauffele +1400
Collin Morikawa +1600 - Rory McIlroy +1600 - Bryson DeChambeau +2500
Webb Simpson +2500 – Patrick Cantlay +2800 - Daniel Berger +2800 - Tony Finau +3300
Hideki Matsuyama +3300 - Jason Day +3300 - Patrick Reed +3300 -Tommy Fleetwood +3300
It goes without saying that Dustin Johnson is a contender, having won the Tour Championship almost two weeks ago and dominating the playoff with two victories and a second, which came in overtime against Jon Rahm. Instead of thinking why DJ can't win, the question should be why can't he?
On the two toughest venues since the restart, Rahm won both at Olympia Fields and Muirfield Village. He also has five Top 15's in his last six majors.
Thomas and McIlroy both played well two weeks ago after a stretch of pedestrian play, and they could be in the mix this week.
Schauffele doesn't have a weakness, and he shot 15-under in Atlanta two weeks ago to finish in a tie for second. Morikawa could well get the juices flowing again, and he'd like nothing better than to have two majors in 2020.
For DeChambeau, Cantlay, Simpson and Berger, none are playing poorly, yet not as well as they were four to eight weeks ago. Though all are candidates for Top 10, Top 20 and specific head-to-head matchups, at this moment none seem like a threat to win.
You'll hear Tiger Woods and Phil Mickelson's name mentioned going in the week, but probably not much after that.
Golf Picks: Who to Consider This Week
For golf picks, you have to place Johnson and Rahm in the Top 5 and the Top 10, and that offers your best value. If you want to go more exotic, DJ for top American (+550) and JR for top European (+325) are interesting wagers.
For Top 10, Tommy Fleetwood (+280) is an excellent ball-striker, and his game has come out of the doldrums. Xander Schauffele is a lower-priced choice here at +155.
Mathew Fitzpatrick has the short game and can putt, and that could make him a Top 20 choice at +200.
For head-to-head for the tournament, Johnson and Rahm are great choices as long as it's not against each other and Schauffele.
Of course, Woods and Mickelson are fades, along with DeChambeau against anyone with better odds than him to win the major.
---------------------------------------------------------
Doug Upstone of Doc's Sports has 21 documented No. 1 titles and finished in the Top Ten 80+ other times in a distinguished career. Doug as a professional handicapper/writer has written for various well-known sports betting websites and several of the football newsletters you have read before.
----------------------------------------------------------------
New Customers, use $60 Free Money to get my Hot Picks daily.
$$ Doug's had a successful golf season at $1,285 profit and is hunting for more this week.
$$ Doug's off a winning week in football and that includes 2-0 in college, with a pair of outright upsets!
$$ Doug's nailed FIVE straight NBA Winners and made Doc's members $2,100!
$$ Doug's a 3-time NHL monitored handicapping champion (2014-2016) and is in the midst of a special 24-11 run!
$$ Doug has Free Picks daily you can profit from!
* 21 Documented No. 1 Titles - * 86 Documented Top 10 Finishes - * 24 Handicapper of the Month Awards
Get free PGA golf picks on every single event, or if you want our very best bet premium picks by the experts, sign up for your free $60 account with a guarantee.