PGA Picks: US Open Golf Predictions with Betting Odds
by Doug Upstone - 6/14/2022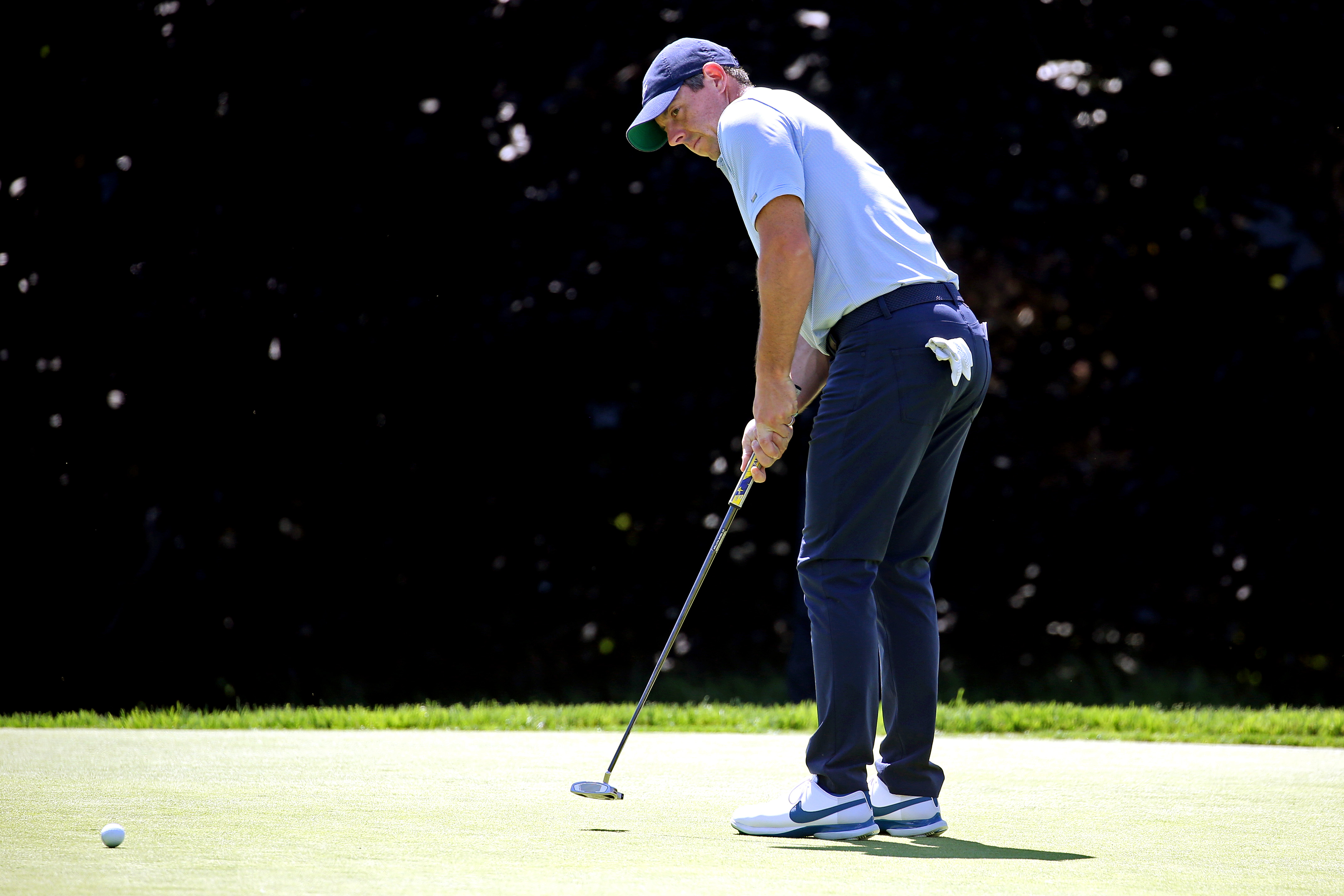 After a bizarre week on and off the PGA Tour, this US Open will have more than the usual storylines. Among the aspects that will be followed is how current PGA Tour members will react when playing with those scheduled who participated in the first LIV Golf event.
Golf crowds have gotten louder and more rambunctious in the last decade, and those from the Eastern part of the USA, like those in the Boston area, will no doubt have something to say on the links.
There will be actual golf to cover, also, with 156 players teeing it up on Thursday, with only 60 and ties making it to the weekend. Jon Rahm is the defending champion and is among the favorites in what should be a fun and possibly weird week.
Get free golf picks for every event on Doc's Sports PGA golf expert picks page.
A Look at the Field of the US Open
Here is a look at the Top 12 favorites and ties for golf odds this week.
Rory McIlroy +1000 - Justin Thomas +1100 - Jon Rahm +1200 - Scottie Scheffler +1400
Xander Schauffele +1600 - Patrick Cantlay +2000 - Cameron Smith +2200
Dustin Johnson +2800 - Jordan Spieth +2800 - Sam Burns +3000
Matthew Fitzpatrick +3000 - Collin Morikawa +3000 - Will Zalatoris +3000
Rahm is the defending champion, and he offers both positives and negatives. His bunker play has been awful, and the short game, in general, is below Rahm's normal standards. With a hot and cold putter, those are low odds to back. Feels much the same way about Morikawa; the talent is there not the recent results.
We're BACK at Brookline!

Find out when all of your favorite players will tee off at The Country Club.

— U.S. Open (USGA) (@usopengolf) June 13, 2022
McIlroy and Thomas deserve the buzz, as both are coming off great weeks in Canada and their games look very sharp arriving for the Open outside Boston.
Spieth and Scheffler deserve these low odds. Spieth is the scarier one of the two, as he's just as likely to finish in the Top 5 as he is to settle at 50th. Scheffler is no longer as sizzling as he was earlier, but he remains a more serious threat and his hands for scrambling have a better touch.
Johnson has that "whatever" body language, but it would seem part of the crowd probably will be rooting against him. How he reacts will determine his fate.
Other than McIlroy and Thomas, the sharp betting action is following Schauffele. The X-Man thrives in this arena, finishing seventh or better each of the last five years. His game is polished to the point where he can raise his level of play. He might be the best putter on bentgrass/poa annua greens inside 10 feet, as we will see here.
Course Characteristics of Those Who Can Win or Secure Winning Golf Bets
The Brookline Country Club has history; deep history. Built in 1894 as a six-hole layout, it was a founding member of the United States Golf Association, along with four other clubs. After the turn of the century, 12 more holes were added, taking it to 18. And two decades later, a third nine holes became part of the overall layout.
Two US Opens have been played here (1913 and 1963), along with the 1999 Ryder Cup. The charm of the course is its all-natural feel. The hills are rolling, since there was no heavy machinery to design contours. There have been several makeovers, with trees removed, bunkers redesigned and greens made modestly larger. However, in all, it has its old-time charm (old school phrasing doesn't do it justice).
For events like this, a combination of all 27 holes is utilized to make an 18-hole layout of just under 7,300 yards, with a par of 70.
This is what players will be up against and what is the best formula for success.
It's the Open, so the rough will be long, and with all the spring rain, thick enough so doing curling exercises Monday through Wednesday to get the club through the grass is not a bad idea. Another factor of the rough and the age of Brookline is the variety of grasses in the mix, which can make an even further adventure.
This a "trust what you see" course, because two things will happen even when you hit the ball in the fairway. Because the course is very hilly, you have an ample amount of blind shots to greens. US players are not used to this and have to rely on their yardage books even more.
Another unknown issue is the varying hardness of the ground. Depending on where the ball lands, you could end up 20 yards shorter or longer than you anticipated, and it's not beyond the possibility that a ball hit perfectly straight could turn left or right because a large sculpted rock, unseen, is a half-inch below the dirt level. Maintaining poise is needed.
The greens average just under 4,400 square feet (6,000 is average), with Pebble Beach the closest comparison. They are heavily undilated. And unless there is rain, by Sunday, everyone will be mumbling to themselves.
As with all US Opens, patience, focus and diligence are required. One has to avoid the rough, be as precise as possible hitting irons, and not get frustrated if just off the greens. The biggest thing to remember unless something unforeseen occurs, par is not a bad score hole by hole.
Golf Picks: Who to Consider This Week
This writer/handicapper has been writing articles like this somewhere since 2015 and has bet on golf since the 1980s. On Tuesday, I saw a flip in the Top 12 of odds like I had never seen before. Hideki Matsuyama, Brooks Koepka, Viktor Hovland, Tyrrell Hatton and Shane Lowry were all in that group when I started writing this article, now they have all fallen off. Incredible. That doesn't mean they won't do well, but the public and betting sharp decided they liked others.
Because the field is so stacked with talent, Rory McIlroy and Justin Thomas have fair odds for Top 5 and Top 10 finishes.
For other Top 10's, Xander Schauffele looks ripe, and take a long hard look at Patrick Cantlay, who has the game to score well here.
For the Top 20, we have various candidates who we were going to mention that were not in the original Top 12 for golf odds, yet are now.
Sam Burns and Will Zalatoris make our cut. Burns has three victories and six other Top 10s this season. Yes, he does miss cuts, but he is Top 20 in bogey avoidance on harder courses. Zalatoris has five Top 10s in eight majors appearances and is an elite ball striker.
Also, Lowry is striking the ball at the best of his career and leads the field in bogey avoidance on difficult tracks is a prime threat for a Top 20.
One more to ponder and that is Tony Finau, who has three Top 5s in his last five tournaments and is thriving in every area of his game, including his usual weakness, gaining strokes on the greens in four consecutive starts.
Doug Upstone of Doc's Sports was in the golf business for over 20+ years and understands the ins and outs of what it takes to find winners on the Tour. Doug has won two of the past three weeks and is after more.
--------------------------------------------------------
Doug Upstone of Doc's Sports has - 23 Documented No. 1 Titles - 97 Documented Top 10 Finishes - 28 Handicapper of the Month Awards. (Latest: NBA March 2022) Doug as a professional handicapper/writer has written for various well-known sports betting websites and several football newsletters.
Get PGA golf picks on every single event, or if you want our very best bet premium picks by the experts, sign up for your free $60 account with a guarantee.