PGA Picks: US Open Golf Predictions with Betting Odds
by Doug Upstone - 6/15/2021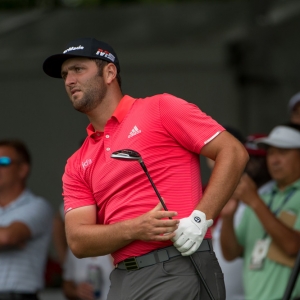 At Torrey Pines, the "Welcome Back" shingle has been hung, as many of the top golfers in the world make a second trip to this spot after being here in January.
For the first time in 13 years, Torrey Pines is holding two golf events in the same year. And then as is now, a great deal will be different about coming back.
The US Open is annually thought of as the toughest test in golf. Having a great golf course helps and making any errant shot penal is something everyone playing at this major has to accept and deal with.
Always keep in mind that the best golfer doesn't always win the Open; it's the one who can survive the mental and physical aspects this tournament offers and who holds up on Sunday.
Get free golf picks for every event on Doc's Sports PGA golf picks page.
A Look at the Field
Here is a look at the Top 12 with ties with the lowest golf odds to win it all.
Jon Rahm +1000 - Brooks Koepka +1600 - Bryson DeChambeau +1600
Dustin Johnson +1600 - Jordan Spieth +1600 - Xander Schauffele +1600 - Rory McIlroy +2000
Collin Morikawa +2200 - Justin Thomas +2200 - Patrick Cantlay +2500
Viktor Hovland +2500 - Patrick Reed +2800 - Tony Finau +2800
Rahm is a well-deserving favorite and would have won at Muirfield Village except for post-Saturday news of virus protocol. Cleared to return last week, Rahm has a win, T-2, T-5 and T-7 in five outings at this track.
No matter how you cut it, Schauffele looks strong. He's great on long courses, loves putting on poa annua greens, and might be the best player here to hit out of long rough. Before last year, he had three straight Top 6 finishes in this Open.
Last week, the feeling was Koepka either finishes Top 5 or misses the cut, and he did the latter. The two-time champion is 82 under in the majors since 2016 (the best by far) and should be a factor. Yet, coming in, questions abound.
DeChambeau is the defending champion, and the general consensus is either Top 5 finish or barely creeps into the Top 30.
Johnson and McIlroy don't appear to have the mental parts to contend over four hard days. The same goes for Thomas and Cantlay.
Spieth missed the cut at the Farmers but since has been one of the sports' top players. Situationally, he does not seem like a good fit to contend.
Morikawa is the best long iron player in golf. However, he has aspects with these golf odds to worry about such as 96th in the field in Shot Gained: Total on courses over 7,400 yards with long rough, 101st in poa putting, and 111th in scrambling.
Course Characteristics of Those Who Can Win or Secure Winning Golf Bets
As compared to the annual Farmers Insurance Open, just north of downtown San Diego, all four rounds will be played at the South Course as opposed to everyone teeing up at the North Course either on Thursday or Friday.
With spectacular views along the Pacific Ocean coastline, the course will play faster just because it's later in the year.
The rough will be "US Open rough", meaning extremely long and unnaturally thick. Any venture into these parts of the course is an immediate adventure.
The par is 71 compared to 72 from five months ago, with the sixth hole converted from a 564-yard par 5 to a 515-yard par 4.
Virtually every fairway has been trimmed back to narrow the potential landing areas for drives. This is where the ability to scramble is so important, because par will be a good score all four days.
Those soft and accepting greens of winter will be much harder, making shot trajectory important to 'settle' the ball as opposed to bouncing off the putting surface. The most important stat to understand about Torrey Pines is Strokes Gained/Approach. Though the courses vary, the Top 5 in this statistic are Morikawa, Thomas, Will Zalatoris, Tyrell Hatton and Paul Casey.
Though experience at this layout will help with various types of golf bets, it doesn't guarantee choosing a winner, because this course will play so differently. Nevertheless, four of the last five champions at Torrey Pines had a Top 10 finish prior to winning. Here is a list of golfers who finished in the Top 10 earlier this year and are playing again.
1) Patrick Reed
2) Tony Finau, Ryan Palmer, Xander Schauffele and Victor Hovland
7) Will Zalatoris, Lanto Griffin, Jon Rahm
10) Francesco Molinari, Peter Malnati and Sam Ryder
Golf Picks: Who to Consider This Week
Though we don't believe in "locks", Rahm for Top 5 and Top 10 feels very close, with a great chance to win. He's also a pick for head-to-head plays against iffy top contenders. However, picking him will come with heavy odds.
Schauffele has every necessary attribute to win. The only question is if he can keep the mental part intact on the weekend. He's our second choice only to Rahm and should be thought of for multiple bets.
Finau is a great ball-striker and his major championship record in his last five starts shows four Top 10s. His greatest weakness is putting from 5-to-10 feet, but has done well enough at this to be a Top 10 contender.
Bubba Watson is a notoriously poor US Open participant and we'll take him for +110 odds for – Missed Cut.
Get PGA golf picks on every single event, or if you want our very best bet premium picks by the experts, sign up for your free $60 account with a guarantee.
Doug Upstone of Doc's Sports was in the golf business for over 20+ years and understands the ins and outs of what it takes to find winners on the Tour. Doug has won four of the past six weeks in golf!
--------------------------------------------------------
Doug Upstone of Doc's Sports has - 21 Documented No. 1 Titles - 94 Documented Top 10 Finishes - 25 Handicapper of the Month Awards. (Latest: MLB May 2021) Doug as a professional handicapper/writer has written for various well-known sports betting websites and several football newsletters.