10 MLB Handicapping Tips from 10 Different Expert MLB Handicappers
by Docsports.com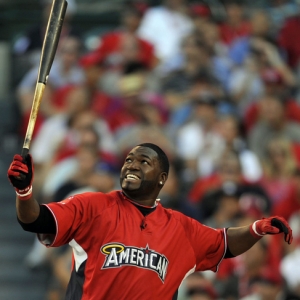 Doc's Sports Services is the most trusted and well-respected sports information company in the United States. Below you will find 10 baseball handicapping tips from our team of handicappers. Doc's Sports provides the best team of MLB handicappers doing some of the best MLB handicapping in the country, and our service is second-to-none in terms of both results and customer relations. In our fifth decade of existence, Doc's Sports is the gold standard in the sports information industry.
We offer our clients top MLB predictions at one fair price. Our MLB handicappers release a full slate of MLB picks at 11:30 a.m. EST seven days a week.
All of our MLB Handicapping picks come with a rotation number, unit rating ( Click Here to read more about our Unit System for the best money management), time and date of the game and a detailed analysis.
Here are 10 MLB handicapping tips from our team:
DOC'S SPORTS - While starting pitching is clearly one of the most important aspects of handicapping a baseball game, don't overlook the other components. Offense, fielding, bullpens and even the weather all can be great places to find value if you can identify something that others might not see. For example, one thing that doesn't get much attention is bullpen availability. If a closer has been used for three consecutive nights, you can be almost certain that he's going to get the day off. Depending on the team and its closer situation that could be a big factor that doesn't get picked up in the betting markets. Details matter because they aren't always considered by others and can provide value.
ROBERT FERRINGO - I always say that gambling isn't magic - it is mathematics. And no sport has as many mathematical permutations involved in it than baseball. There are thousands of stats at work in any given series, and it can be overwhelming for someone to pick a place to start. But one angle that I've always had success dealing with is handicapping the umpires. That's right: the umps. They are the forgotten men in a baseball game, but they can have a massive impact on how it is played. Give a soft-tossing lefty an umpire with a wide strike zone and the game will likely be tighter and low scoring. Give that same pitcher a guy with a pea-sized zone and it will be Home Run Derby. This method of handicapping can be complicated, and there are a lot of factors to consider. But if you work it into your baseball handicapping I think it will make a positive impact in the long-term. Get $60 in free member picks - no obligation - click here
ALLEN EASTMAN - I have won six consecutive baseball seasons, and the No. 1 tip that I have for baseball bettors is patience. It is such a long and grueling season, and there are always a lot of twists and turns. You can't get too high or too low as even the best baseball teams are going to have losing streaks and the worst teams will have winning streaks. I have what I refer to as my D-5 MLB System, which considers five crucial factors in any given game. One of these factors is the amount of runs the teams have scored over their last five games. Baseball lineups are streaky. And I have found that using recent hitting stats is more helpful than using the long-term overall season stats. Five games is just the right amount because it usually involves not just the previous series but also the one before that and helps rule out random good and bad performances.
RAPHAEL ESPARZA - Sometimes wins and losses are not only the starting pitchers' problems. How many times have you lost a baseball play because of the bullpen giving up late runs? A starting pitcher or a relief pitcher is only as good as his last two or three starts. When a pitcher is hot he is hot. But when he is struggling he is throwing up grapefruits. If you're betting baseball totals you better make sure you know how the bullpen is throwing and how much they are being used. Tired bullpen arms can produce easy 'over/under' wins, so always look at how the pitcher has been throwing in their last three outings. Did you know that baseball over/unders have lesser limits than betting baseball sides? Why, you ask? Baseball over/unders are easier to cash, and bullpens are one of the major factors on why these wagers are easier. Get $60 in free member picks - no obligation - click here
STRIKE POINT SPORTS - You need to take a look at how a pitcher has fared in his last three or four games at home and away and analyze the differences. Many pitchers have large discrepancies as to how they fare at home as compared to on the road. Some pitchers are better with the comforts of their home life and routine in familiar settings, while others can use the "me-against-the-world mentality" when dealing with opposing teams' fans and being in a different stadium or city. Recognizing trends of ballparks as being hitter-friendly or pitcher-friendly will also help when considering the numbers of a pitcher because there can be outliers that can be misleading.
INDIAN COWBOY - We want to focus and share one main theory that we use in handicapping MLB. It is called the "active underdog over theory". The active underdog theory is essentially taking an Underdog that you believe will be an active underdog (either due to revenge against a team from an earlier season loss, coming off a double-digit loss, losing outright to a team they were heavily favored against, etc.) and taking the 'over' with this team. So you expect a team that is looking to exceed expectations than the line currently constructed for them. So anytime that you think a team that is an underdog is going to exceed expectations against a team then take the 'over'. This is because if the underdog is highly motivated as we discussed for revenge, coming off a double-digit loss, or losing outright to a team they were favored straight up against, then certainly they will be motivated to exceed the amount of points they are expected to score in their next game. Get $60 in free member picks - no obligation - click here
JASON SHARPE - The one sport I consistently have had my best results with continues to be Major League Baseball. The reason I've had my most success betting on baseball over any other sport is because of all of the great advanced statistical websites that are out there nowadays. Places such as Fangraphs, Baseball Prospectus and Brooks Baseball puts the very best statistical information right at your fingertips. With advanced statistics it's easier to accurately measure just how good or bad a player is. In baseball you can find out just about anything from how hard a pitcher throws, the movement in inches on his pitches, his release point, how far and how hard a guy hits a ball on average, the percentage of times a hitter swings and misses, how well he hits in high-pressure/leverage situations, and hundreds of things. Having this kind of top-notch statistical data means your analysis of players and teams is more accurate, and the more accurate your information is the better overall handicapper you will become.
MIKE DAVIS - The first thing I do when handicapping MLB is throw out the big favorites. I don't play a favorite with a line of -155 or more (with few exceptions). Starting pitchers matter, but they are not everything. MLB is one sport where hot streaks are important. If a team is hitting the ball well collectively, I pay attention to that team, and I look to get my money down on it when there is value. One last thing: Don't be afraid of underdogs!
ALAN HARRIS - Always shop for the best number. It doesn't matter if you're betting in Vegas, offshore, with a local or a combination of the above; getting the best number is key in baseball more than any other sport. Most shops in Vegas will deal a 20-cent money line, but many offshore spots will deal a 10-cent line ( also known as a dime line ). Dime lines are imperative when betting baseball as the house edge is smaller and you'll always get a higher return when betting on underdogs.
VERNON CROY - MLB is a game of streaks, and I will almost never go against a streak of four or more straight wins or loses. Never bet thinking, "Team A has just won eight in a row so I'm going to bet against them because no way they will win nine in a row." You will lose more often than not, and the same goes with a team that has lost eight in a row thinking hey they can't possibly lose nine in a row. Now, given the right circumstances you should follow certain winning streaks and losing streaks. Remember the 2002 Oakland Athletics 20-game win streak? Well I happened to be on them until their 18th win. Get $60 in free member picks - no obligation - click here
Here is a list of handicapping tips and picks from the other sports we offer:
College Football Handicapper Picks
College Basketball Handicapper Picks