12 College Football Handicapping Betting Tips from Expert College football Handicappers
by Docsports.com - 5/21/2019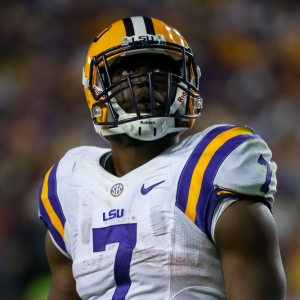 Doc's Sports Services is the most trusted and well-respected sports information company in the United States. Below you will find a list of 12 tips from our group of handicappers. Doc's Sports provides the best team of college football handicappers doing some of the best college football handicapping in the country, and our service is second-to-none in terms of both results and customer relations. We also offer Free College Football Picks for nearly every game, every week. In our fifth decade of existence, Doc's Sports is the gold standard in the sports information industry.
We offer our clients top college football predictions at one fair price. Our college football handicappers release a full slate of college football picks, which come with Doc's expert NFL football picks, at 5 p.m. CST each Thursday. Every one of our college football handicappers has a different style, but all have enjoyed vast success in football.
All of our college football Handicapping picks come with a rotation number, unit rating and detailed analysis ( Click Here to read more about our Unit System to learn proper money management).
Here are 12 college football handicapping tips from our team:
DOC'S SPORTS - Unlike the NFL, emotion plays a much bigger role in college football, and oftentimes teams will play consistent for three of four games in a row. Do not be afraid to lay big numbers at the end of the year against teams that have thrown in the towel or have a lame-duck coaching staff. One could not imagine laying 20+ points against a team that was similar to their opponent at the beginning of the year, but injuries and bad breaks have beaten down a team, and they are just playing out the string and cannot wait for the season to end. Get $60 in free member picks - no obligation - click here
ROBERT FERRINGO - I like to take a very macro, big-picture approach to college football betting. There are simply too many variables on the field with about 70 different players, coaches and referees all factoring into any one game. So for me I like to step back and look at things from a broader perspective. And a big part of that means focusing on a team's schedule above a lot of other factors. Who a team plays, where they play them, and at what point in the season they face them all have a lot bigger impact on a wager for me than how one team's running game matches up with the opponent's run defense. And by extension, that means that in a lot of college football games you have to train yourself to ignore a team's overall record and instead focus on how they got to that point. Schedules are extremely unbalanced in college football. So while the favorite in a game may be 7-2 and the underdog 5-4, the team with the weaker record could be the better squad. Keep things in perspective in this sport and always key on the schedule.
ALLEN EASTMAN - Two of my favorite statistics to focus on in college football betting are turnovers and time of possession. With the pass-happy offenses taking over college football, time of possession doesn't mean what it used to. But it still gives you a great idea of how a certain team likes to play and can have a big impact on the matchup. And turnovers are the most important stat. The team that wins the turnover battle wins over 80 percent of the time. And there are times when a team gets upset or doesn't cover the spread thanks to a crazy turnover differential. I always expect things to even out with turnovers, so if one team had terrible or great luck one week and managed to win or lose a game they shouldn't have then I look for things to go the other way the following Saturday. Get $60 in free member picks - no obligation - click here
RAPHAEL ESPARZA - Power 5 conferences are not the only conferences. Public bettors love betting the big conferences (SEC, Big 12, Big 10, ACC, Pac 12). But if you are looking for some soft numbers, the rest of the conferences still play football. The oddsmakers tend to look at the big TV games and the big conference matchups, so at times they might be sleeping at the wheel with the other smaller conferences. If you are betting 'over/unders,' look at the smaller conferences as value could be there because of the lack of two-way action. Just like the NFL, also look for the second batch of line movements.
STRIKE POINT SPORTS - The average gambler thinks that they can outsmart the oddsmakers when it comes to football. The best advice that we here at SPS can give when it comes to college is don't think you are better than the pros. The oddsmakers are great at their jobs, and they don't make a whole lot of mistakes - especially in games that they know the public will be betting heavily. Yes, there are definitely spots each and every week that are ripe for the picking, but they typically aren't in the high-profile college games. When the two big-name schools are playing each other during a primetime TV spot, the Vegas oddsmakers typically know they have you right where they want you. The big money can be made on the small-market games and the games in the smaller conferences. Don't shy away Wake Forest vs. North Carolina State when Alabama vs. LSU is on another channel. Get $60 in free member picks - no obligation - click here
INDIAN COWBOY - We want to focus and share one main theory that we use in handicapping college football. It is called the "active underdog over theory". The active underdog theory is essentially taking an underdog that you believe will be an active underdog (either due to revenge against a team from an earlier season loss, coming off a double-digit loss, losing outright to a team they were heavily favored against, etc.) and taking the 'over' with this team. So you expect a team that is looking to exceed expectations over the line currently constructed for them. So anytime that you think a team that is an underdog is going to exceed expectations against a team then take the 'over'. This is because if the underdog is highly motivated as we discussed for revenge, coming off a double-digit loss, or losing outright to a team they were favored straight up against, then certainly they will be motivated to exceed the amount of points they are expected to score in their next game.
JASON SHARPE - Getting an extra half point here and there is usually is the top thing that separates a winning bettor from a losing one. Many times during a CFB season you will notice that one of your sportsbooks will be offering a +14 on a game that is lined +13 everywhere else. This place is usually either begging for some two-way action on the game to help reduce some of their risk or they feel strongly that the bettors will still bet the favorite even at -14 and, so they're 'shading them'. Whatever the reason is, if you notice a point spread that is off by a point or more and is at the typical -110 juice, it's a good idea to look towards betting the 'off line' as your getting very good line value at this price. Most of the time you will see this happen on the day of a big game and usually closer to kickoff. Be sure to make sure to double check that you are seeing things correctly, and if the game is off by a point or more from what the other sportsbooks are offering then you can blindly place this bet knowing that this is a long-term winning strategy betting college football. Get $60 in free member picks - no obligation - click here
MIKE DAVIS - I love using beat writers as a good source of information in college football. They generally have a good understanding of the morale of the team. Motivation is a huge deal when betting college football. Playing a rival at home is a lot different than playing a bottom-tier team at home. I pay close attention to the schedules of both teams - not only who they have played but who they play the following week as well. A team with a big game versus a division rival the following week is more likely to have a dull performance vs. an out-of-conference "nobody" this week.
ALAN HARRIS - Look for letdown and look-ahead spots. We're sure you've heard all the theories when it comes to betting college football: play against a team going from west to east, always bet an unranked team giving points and take the points at home are all systems that many have played throughout the years. One that we like to look at is finding teams that have a letdown spot in the current week or ones that are looking ahead to a big game in a future week. Let's face it, these are 18- to 21-year-old kids, and although we hear the coaches say "one week at a time" the kids are sometimes in one ear and out the other. If there is a big rival on deck there is almost no way a squad of over 80 kids is going to be up for playing Directional State University that week. The same can be said for the reverse in this situation. If a school is coming off a big win, it may be tough to come with that same intensity the next week against a school that probably isn't as good as the one they just beat.
VERNON CROY - Stay away from featured games of the week and most big conference games as those lines are normally very tight and instead handicap the games not in the spotlight. You will find some great value every week since there are too many games for the books to keep tight lines on. The biggest mistake a bettor can make is to wager on only the big TV games. Unless you know exactly what to look for in these big conference games and have countless hours to handicap them, leave the big games to the professional handicappers to pick for you. Get $60 in free member picks - no obligation - click here
TONY GEORGE - My rule in college football is that specialization is the key to success. I tend to concentrate on three major conferences for about 60 percent of my action: Big 12, Big 10, and the SEC. This limits the number of games I need to hone my skills on and dial in my concentration. That also tends to keep it at a lower volume that I put out as selections and I personally bet. You get to know team tendencies and coaching angles and some trends that develop between teams that play each other every year. I follow every beat sportswriter for every team in terms of his articles, daily takes from practice leading to a game, and follow their social media as well.
SCOTT SPREITZER - My best piece of advice is learn to make your own power ratings and learn to make lines a week in advance. My first set of power ratings are ready to go by July. I then spend August catching up on injuries, suspensions, depth chart changes, and so on. I have a good idea who I'll be looking to bet the first two to three weeks of action by mid-August then adjust accordingly. Make lines a week in advance by having a line for an October 15 game, for example, before the previous week's games are played. This allows you to stay away from getting influenced too much by what you just saw. You tend to think about the body of work (macro) of a team rather than one week's results (micro). Getting familiar with doing this allowed me to become the only handicapper/bettor to advance to 3 straight Finals in the Station Casinos handicapping contest.
Here is a list of handicapping tips and picks from the other sports we offer:
College Football Handicapper Tips
College Basketball Handicapper Tips
The bottom line is to win more that you lose, and that's what has kept us in business since 1971. Be sure to check out our top navigation bar. We have many free tools available to you like our matchup reports and our daily updated NFL Tips, college football tips , NBA tips, college basketball tips, MLB tips , and NHL tips.