Live Sports Betting Strategies and In Game Wagering Advice
by Chris Vasile - 4/30/2018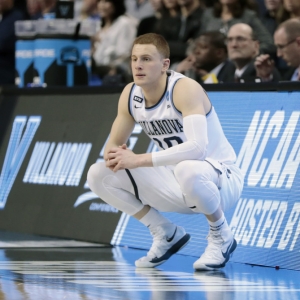 If you're a seasoned veteran when it comes to betting on sports then you will know all too well what I'm about to talk about in the next paragraph. If by chance you are new to the sports betting industry, welcome and I hope you find your journey full of entertainment and profit.
Back in the old days, when bookies were taking bets via phone calls and updating their odds on chalk boards and the only way to get some good information was by reading the local newspaper, the entire premise of sports betting was the "pre-game" bet on the outright winner, the point spread or the total. There was no such thing as "in-game" betting because people didn't have the capacity to set lines in real time and avoid losing a fortune.
Thanks to today's technology, sportsbooks still rely on linemakers but also on super computers that can figure out the probability of almost everything that could occur in any given game and then spit out a betting line for the consumers to wager upon.
When it comes to pre-game wagers, there is only so much studying, trends and factors that a bettor can entertain before placing his bet. Once the game starts, the factors change and so could any edge you thought you found. I've been in the game long enough to declare a bet a losing play minutes into a game for a number of different reasons. I wasn't always right, but on several occasions the ability to place a live in-game wager helped limit the damage to the bankroll.
Live Wagering Options
Since you can bet on almost any sport imaginable, there are countless opportunities to play the in-game betting game. To save time, I've listed a bunch of the more popular in-game betting options available to bettors broken down by sport.
Live Wagering Football Options: money line, point spread, total, team to score next point, result of upcoming drive, what will next points be (FG, TD or Safety), what will the next play be (run, completed pass, or incomplete pass).
Live Wagering Basketball Options: money line, point spread, total, 2nd/3rd/4th quarter lines and team totals.
Live Wagering Baseball Options: money line, spread, total, inning total, team to score next run, hit or no hit (each inning).
Live Wagering Hockey Options: money line, total, team to score next goal, period total (over/under), team totals (game and period), exact number of goals.
Live Wagering Soccer Options: money line, point spread, total, team to score next goal, total corners.
Live Wagering Tennis Options: money line, total sets, total games (individual or combined), next game winner, next point winner, next set winner, exact set score.
Even by covering those six major sports, I've barely scratched the surface of the trillion in-game wagering options available. But now that you have more of an understanding of the kinds of lines that are offered once the game gets underway, I can explain to you the different types of in-game bettors I've come across over my time in the industry.
Different Types of Live Wagering Bettors
The "Game is Already Over" Bettor - This kind of bettor is the kind of person who places a pre-match bet and then takes to social media or betting forums and claims his pick is the lock of the century. About halfway through the first period/quarter, this type of bettor will hit the live wagering hard and jump on the other team in order to do damage control and save his bankroll from going up in flames. Usually saving the bankroll is the main priority, but there are certain instances when jumping ship could prove profitable. Let's say you absolutely love this basketball matchup and you've been waiting a while to bet it. You do all your research and place your wager pre-game with the utmost confidence. Then game time rolls around and your team is ice cold from the floor and looks completely lethargic. You know you're on the wrong side, so instead of watching your ticket burn, you are willing to accept defeat and attempt to break even, possibly turn a small profit. This is the worst possible version of the live-wagering bettor.
The "Feel" Bettor - This kind of bettor lives for in-game wagering. They watch every single minute of every game they are interested in and make wagers according to what they see/feel. This method takes up a lot of time, and you must maintain 100 percent focus at all times. The best example I can give you is the in-game soccer bettor. Since soccer is a game of few goals, in-game bettors love to pounce on goal lines (at least, I do). In soccer, totals usually start at 2 or 2.5 depending on the team. Depending on the situation and where they are in the table, teams may come out in a defensive formation to play for a draw or an offensive formation to try and get the win. By watching the game and using your own eyes as a guide, you should be able to tell if there are going to be goals scored after half an hour of playing time. I'm not saying this bettor is going to be right every single time, but being able to feel the game out and watch how it's playing out will help you nail a live-wager or two.
The "Middle" Bettor
This is definitely the trickiest method to employ when you are thinking about live wagering. The "Middle" bettor will place a pre-match wager on the point spread and then attempt to middle that bet when the game gets underway. Obviously, as points are scored the spread changes, so this type of live wagering requires precise timing and the wherewithal to know when to place a bet on the in-game point spread. For example, this bettor will bet the Cowboys at (-10) pre-game only see them jump ahead by seven-points early in the first. The spread is very likely to climb possible to (-16.5) or (-17). Bettors who feel that's way too many points will jump on the other team at +17 and hope the Cowboys win by 11-16 points in order to win both bets.
Doc's Sports is offering $60 worth of member's picks absolutely free - no obligation, no sales people - you don't even have to enter credit card information. You can use this $60 credit any way you please for any handicapper and any sport on Doc's Sports list of expert sports handicappers. Get $60 worth of premium members' picks free .