10 NBA Handicapping Betting Tips from Expert NBA Handicappers
by Doc's Sports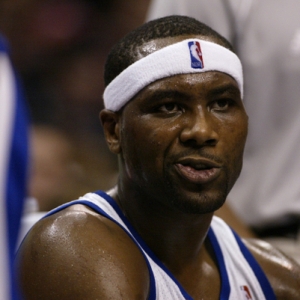 Doc's Sports Services is the most trusted and well-respected sports information company in the United States. Below you will find a list of10 NBA handicappers doing some of the most detailed NBA handicapping in the country, and our service is second-to-none in terms of both results and customer relations. In our fifth decade of existence, Doc's Sports is the gold standard in the sports information industry.
A lot of other people in this industry focus their attention on high-pressure sales tactics and irresponsible betting practices. But at Doc's Sports we believe that there is a lot of money to be made in the sports investing market. So our NBA handicappers keep their focus on results and showing their clients a profit. It's a win-win situation, and the foundation of our success: keep it simple.
Get a FREE 50% Signup Bonus at Bookmaker Sportsbook - Click Here
We offer our clients top NBA predictions at one fair price. Our NBA handicappers release a full slate of NBA picks at 1 p.m. EST seven days a week. Every one of our NBA handicappers has a different style, but all have enjoyed vast success in professional basketball.
All of our NBA Handicapping picks come with a rotation number, unit rating ( Click Here to read more about our Unit System for the best money management), time and date of the game and a detailed analysis.
Here are 10 NBA handicapping tips from our team of experts:
DOC'S SPORTS - The NBA totals market is one of the most profitable aspects of NBA handicapping. For evidence of this just compare the opening lines to the closing lines each night in the NBA - the totals numbers always move more drastically then the sides. Most common NBA bettors play sides and don't even mess with totals. Sharp bettors are the people mostly playing totals. We like to follow beat writers for all the NBA teams. We check for new content on the Web sites of local papers, and most NBA beat writers are Twitter maniacs, so there is often the case where a team might try out a different style and pace in the middle of the season. If you can get in front of a trend like that before the general public, it can be very profitable. One example is the Orlando Magic last year. This was a strong defensive team and a horrible offensive squad for most of the early part of the season. At one point in the season they decided to play at the fastest pace in the NBA and really open the offense up. Of course, their scores skyrocketed, mostly for the opposition as they stopped playing any defense, and those of us that were vigilant reaped the benefits. This experiment in Orlando was short-lived, but this is a perfect example of how keeping up with team news can benefit your bankroll from a profit perspective. Get $60 in free member picks - no obligation - click here
ROBERT FERRINGO - I have a nickname for NBA betting: Thunderdome. Once you embrace the chaotic and seemingly arbitrary nature of NBA betting you're going to be all the better for it. NBA athletes are some of the most coddled, erratic and egotistical in all of sports. As a result, one of the biggest challenges is guessing who is going to come to play on a given night versus who is hungover after a late-night strip club jaunt. It can be infuriating. But my top two tips are these: first, you can't be a good NBA bettor if you can't sniff out a trap line. If some high-scoring top team from the West is suddenly only a two-point favorite in some pit like Toronto or New Jersey on a random Tuesday in a game you expected the spread to be seven or eight then you need to walk away. This can be true in all sports. But being able to spot a trap line in pro basketball is absolutely crucial. Just because an NBA team "should" win easily doesn't mean that they always will.
ALLEN EASTMAN - I think that one of the most important things for a bettor when it comes to the NBA is to have money in as many different sportsbooks as you can. Shopping around for the best line is crucial in all sports. But in most sports, like the NFL and college football, all the books have pretty standard lines. And if they are different it is only by a half-point here or there. But the NBA is a little different in that the books move their lines at different times during the day. So by having multiple "outs" you can pick up an extra one, two or even three points (on a total) on a wager for that night. Knowing which way the line is going to move is important as well, and that comes from experience. But having the ability to take advantage of the line moves is really what can separate a winning bettor from a losing one over the long term.
RAPHAEL ESPARZA - There is no rest for the weary - not in the NBA. A big trend now occurring in the NBA is that the stars need rest. Teams coming off back-to-back nights or playing three games out of four nights are beginning to rest some starters. Why is that a tip you ask? Take a look at overnight numbers or early-morning numbers because usually teams don't announce players that are out for rest until early afternoon. A great way to find some soft numbers or betting underdogs and totals is waiting for the announcement of rested starters. While waiting, you can also find some outstanding 'middle' opportunities if teams decide to rest their starters. Get $60 in free member picks - no obligation - click here
STRIKE POINT SPORTS -The NBA is such a fickle sport as it can become a long and tedious adventure for teams that know that each and every game is truly not that significant. There are however, a few things that bettors want to keep an eye on, as teams going on lengthy ATS winning streaks and the random East Coast/West Coast matchups. In the NBA, each and every season, teams go on double-digit ATS winning streaks, and typically they cover each and every one of those games quite easily. Watching NBA games as much as you can is truly important in this field. You cannot win in this sport if you just bet on the teams and track them on your phone. Watch teams as much as you can, and you will have a much better idea of which teams are playing at high levels and which ones are about to go on that huge romp through the league. The NBA is a grind, and it is an absolute endurance race. Don't get too down if you lose a sprint or two as the value is outlasting the season, and we here at SPS are one of the best in the nation at doing just that.
INDIAN COWBOY - We want to focus and share one main theory that we use in handicapping the NBA. It is called the "active underdog over theory". The active underdog theory is essentially taking an underdog that you believe will be an active underdog (either due to revenge against a team from an earlier season loss, coming off a double-digit loss, losing outright to a team they were heavily favored against, etc.) and taking the 'over' with this team. So you expect a team that is looking to exceed expectations over the line currently constructed for them. So anytime that you think a team that is an underdog is going to exceed expectations against a team then take the 'over'. This is because if the underdog is highly motivated as we discussed for revenge, coming off a double-digit loss, or losing outright to a team they were favored straight up against, then certainly they will be motivated to exceed the amount of points they are expected to score in their next game. Get $60 in free member picks - no obligation - click here
JASON SHARPE - I try to keep my focus on games with a spread of +2.5 to -2.5. There's no worse feeling than having a team you felt would win a game walking off the court smiling and happy for getting the win but it's a loser for you as they didn't win by enough points. I decided that I wanted to try and make sure that if my team did win the game then most likely my bet was also a winner, too. So now the only way that my team can win and I still lose my bet are those rare times when I have exactly a -2 point favorite that wins by just 1 point. Not only did this strategy change my entire mindset with betting on the NBA but it also took away most of my late-game stress also. I don't spend time now trying to figure out if a team I like is going to do enough to win by eight points or more because at that point there's way too much luck involved with my bet. Those days are more or less gone now as I get the feeling my team is playing the guys I expect right down to the last shot if their/my outcome is still in doubt.
MIKE DAVIS - Travel is a key factor when betting the NBA. These teams are constantly on and off of airplanes and in and out of hotels. I pay close attention to the schedules of both teams and the injury list. Depth is usually a good indicator of which teams can play back-to-back and which teams may struggle. Leadership and head coaches are very important in the NBA, and I like getting my money down on teams with both. Get $60 in free member picks - no obligation - click here
ALAN HARRIS - Look for tough spots for teams in their schedules. There are three major scheduling spots that we like to look at when placing NBA wagers. The first is a team playing back-to-back nights on the road, especially if they were listed as the favorite in both games. There is usually a let down in the second game as the team that has played the night before is tired and the home team underdog usually likes to give a good effort in front of their home fans. The second spot is to look for teams that are playing their fourth game in five nights. There are tons of times in that fourth game where you can pull a money line dog winner out of your hat because the team that was favored in the game is drained from their previous stretch of games. The last one is to look to play against a team in their first game home from a long road trip. This is a spot that has been very successful for us in the past as it's tough for a player to come home from 10 or so days on the road and focus on a home game. They get home from the long road trip and have family things and what not to deal with since they haven't been home in a while, and this can sometimes cause a big distraction for the home team.
VERNON CROY - The NBA is a different breed from college basketball betting because players in the NBA do take nights off. It is inevitable although they will deny it, but it does happen. Try to find good teams coming off an emotional road win where the odds in their next game make you think it is a lock and then bet against that team. An example of this would be when a good team like the Atlanta Hawks just beat the Cleveland Cavaliers on the road then returned home to play the lowly Philadelphia 76ers. However, the Hawks are only favored by four points over the 76ers, which seems like a lock. I find games like this every week where the lines looks off and then I dive into the game deeper to make sure the upset is highly probable. You can do the same is you have the time.
Get $60 in free member picks - no obligation - click here
Here is a list of handicapping tips and picks from the other sports we offer:
College Football Handicapper Tips
College Basketball Handicapper Tips
The bottom line is to win more that you lose, and that's what has kept us in business since 1971. Be sure to check out our top navigation bar. We have many free tools available to you like our matchup reports and our daily updated NFL Tips, college football tips , NBA tips, college basketball tips, MLB tips , and NHL tips.