NBA Over and Under Betting Tips: Best Stats to Factor When Wagering Totals
by Chris Vasile - 8/23/2018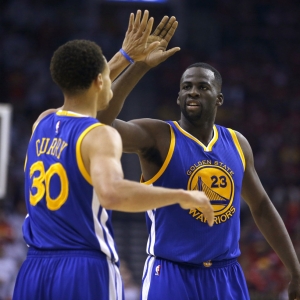 The NBA might be one of the hardest sports to turn a profit in by wagering on the totals. In sports like football, hockey, or even baseball, teams can get lucky and have runs gifted to them by turnovers, own goals, or even errors. However, in basketball, a team can only score and accumulate points themselves. If they are having an off night shooting the basketball, your "over" bet is as good as garbage. Unless of course their opponent picks up the slack and scores around 60 percent of the total - something that very rarely happens. To put that in perspective, 60 percent of 210 is 126. The final score would be 126-84, and those type of blowouts don't happen too often. If you take an "under" and a team finishes the game shooting around 55-60% from the floor, the chances of that game staying "under" the number are very slim.
Which is why for the two reasons I stated above, the NBA is one of the hardest sports to place a totals bet on. However, if you still insist, here are some key statistics you should really look into before risking your hard-earned money.
Pace of Play
This is probably the most important factor to consider when looking at NBA totals, regardless of if you are favoring the "over" or "under". The pace of play is a tool used by handicappers to determine an approximate number of possessions a team has per game. The thought process behind this being that the more possessions a team has per game, the quicker the game and the more opportunities each team has to score. For the math wizards out there, this will make sense to you. However, for those lacking in the math category, there is a statistical formula that is used to determine a team's pace of play.
The formula is: ((Tm Poss +Opp Poss) / 2 * (Tm MP/5)).
The first part of the formula is the simple part. It takes the number of possessions team A has and adds them to the number of possessions for Team B. The second part of the equation is the total team minutes played divided by five since there are five players on the court for each team.
For example - (99 + 93 ) / 2 * (240/5) = 79.50 possessions. This means that over the course of that specific game, Team A would have had 96 possessions. As each game passes and the formula gets used, the average number of possessions a team has per game will either increase or decrease.
Why is this important to betting NBA totals? Well, think of it this way, the more possessions a team has, the more chances they have to score and accumulate points. The more possessions a team has, the more possessions they give their opponent as well. And vice-versa for the other side. The fewer amount of possessions a team averages per game, the fewer chances to score, thus likely playing to the "under".
Defensive Rating / Offensive Rating
"Defensive rating" is essentially "points allowed" but in a more detailed and complex way. The reality of the matter is that every team goes through high points and low points throughout a grueling 82-game schedule. The highs are generally buoyed by great offensive performances and by playing shut-down defense while the low times are poor performances on both sides of the ball. The "points allowed" category considers the entire body of work, regardless of a certain spot a team is in - think third game in four nights. The averages rise and drop with each game. Defensive rating is the next step beyond "points allowed".
When you hear someone talking about defensive rating, they are referring to the number of points allowed per 100 possessions. This concept correlates to betting NBA totals because if a team has a defensive rating of 110.6, that means they are giving up 110.6 points per 100 possessions. That in turn means the game should very likely go over the posted total. If a team has a defensive rating of anything between 100-103, there is a pretty good chance they are one of the best defensive teams in the league and tend to play to the "under".
Now, using the stats as the sole reason you place an NBA totals wager is foolish. You must take into consideration a plethora of other things including a team's offensive rating.
This is other side of the coin in terms of team ratings. Offensive ratings tell you how many points a team averages per 100 possessions. Not every team in the league averages 100 possessions per game (as indicated by the pace of play formula), so using this statistic on its own to blindly bet totals would be a foolish move.
Scheduling Quirks
And lastly, I know the title says which "stats" to focus on when betting NBA totals, and scheduling quirks isn't exactly a statistic, but it's an important piece to the puzzle. While you may watch sports on a nightly basis and yell at your TV when a player misses a shot, it's vital to keep in mind that these professional athletes are humans too. They too can get distracted with the hoopla that comes with being a pro athlete/celebrity, and they can also get tired. They are on the road plenty of the course of an 82-game season, and when they are gearing up for their third game in four nights, or fifth road game in their fifth different city on a seven-game road trip, sometimes, they just may not be feeling 100 percent.
Think about how tired you would be if you had to give it your all for 48 minutes one night, travel overnight then gear up for another game just 18 hours later. You'd be exhausted, and you probably wouldn't have any energy in your legs to make the shots you usually knock down. I get the fact that these are professional athletes and have the world of support around them, but many of them are rhythm players, and when they aren't feeling it the shots just don't drop.
It's important to look at the schedule and see where a team has been or how they've been performing prior to the game you plan on betting.
Doc's Sports is offering $60 worth of member's picks absolutely free - no obligation, no sales people - you don't even have to enter credit card information. You can use this $60 credit any way you please on any of our top NBA handicappers. Get $60 worth of premium members' picks free . Also, for a limited time only get three top NBA handicappers for the price of one! Click Here . Get free NBA picks today at Doc's Sports basketball predictions page.