NFL Preseason Betting Advice and Tips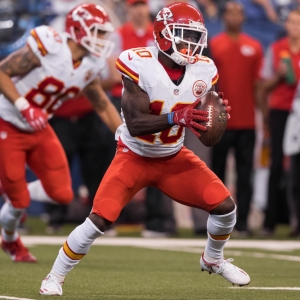 I used to think that betting on the NFL Preseason was somewhere between absurdity and insanity. Surely, only true degenerates and masochists are looking to put down actual money on a game that features fourth-string quarterbacks from the Mountain West running two-minute drills with receivers that will be moving furniture in a couple weeks.
However, I have now been betting on the NFL Preseason for more than a decade. And I can say that while it is certainly different than betting on the NFL regular season, that doesn't mean that it is devoid of value for intrepid gamblers. What initially seems like a chaotic mess to the untrained eye turns out to be pretty formulaic.
We see this in other sports as well. Betting on the NBA or NHL playoffs is completely different than wagering in the regular season. Betting on the NCAA Tournament and March Madness is an entirely different animal than wagering on November and December college basketball. And soccer tournaments like the World Cup or Euro require a different approach than gambling on domestic soccer leagues.
Betting is betting and football is football: may the most violent and unrelenting man win. The NFL Preseason is just a different subset of the sport and therefore requires a different approach. The motivational factors are different. The way the numbers are set and what the movements mean are different. Even how much you should wager on these games is different.
I'm here today to give you some tips, tricks, indicators, and strategies for betting the NFL exhibition season. Here are some things to key on when you consider betting on the NFL Preseason:
1) Motivation Means Everything
Motivation is the No. 1 most important factor in the NFL Preseason. Some teams care about winning these games a lot more than others. Teams with legitimate Super Bowl aspirations are more likely to rest their starters and key backups longer. Older teams with more veteran rosters are also more likely to ease into the season. While younger, hungrier teams that may not have much in the way of expectations during the regular season may be more outgoing in August games.
Motivation starts with the coaching staffs. And over time very clear patterns emerge with regards to which head coaches put a premium on the preseason and which view it as an annoyance. Some historic examples are Mike Shanahan and Tony Dungy. Shanahan's teams always performed fantastically well against the spread in the preseason. Dungy, whose teams won 10 or more regular-season games 10 times in his 13 years and made the playoffs 11 times, couldn't care less about August games, and thus his teams were always great teams to bet against.
Further, rookie head coaches and guys in their first year with a franchise are always worth considering. These coaches want to prove to the ownership groups that hired them and to the fans that the new guy is the Right Man For The Job.
A massive difference between the regular season and preseason football is that most coaches are forthright about what their game plan is. Many head coaches make it known in the media before each exhibition game what their goals and plans are. And unlike the regular season, in which disinformation rules, you can usually take them at their word in August.
Important position battles can influence the amount of emotion or intensity that a team brings to the field in its exhibition games. Teams with a lot of starting positions up for grabs or teams with quarterback battles may have extra focus.
Further, teams that are coming off blowout wins in the preseason may throttle back the next week. And teams that suffer a blowout loss in the preseason can usually be counted on for a much more spirited effort the following week.
2) Each Week Is Its Own Season
Week 1 is about new coaches. Weeks 2 and 3 are about quarterback competitions or teams trying to bounce back from a terrible loss, or maybe about some teams just trying to avoid (more) injuries. Motivation is the key factor. And it is different from team to team and from week to week based on what their goals are.
Every NFL team has shifting priorities during the preseason. Some teams want to make a statement. Some teams just want to stay healthy. Some teams need to sort out their roster. And those priorities can change based on performance, injuries, or any number of off-field factors.
Keep in mind what each coach/player/team has to play for each week and, as always, look for appropriate line value.
3) Scheduling Can Play A Role
The preseason schedule generally isn't too taxing on the teams and players. But there are quirks. Because preseason games are spread out evenly on Thursday-Monday each week, some teams get caught playing on what would be considered short rest. The teams that play in the Hall of Fame Game have to play five preseason games, and in the past some of them have been forced to play three exhibition games in as few as 10 days. Teams with short rest periods are going to be much more cautious than ones on a more normalized schedule.
Further, several teams hold their training camps in locations that are a long distance away from their home cities. These teams may have to endure more travel during the preseason, and that can take a toll on player as well.
One favorite angle for bettors is based on the belief that a team that's entering its second exhibition game against a team playing its first has a tremendous edge because they've gotten a lot of the rust and jitters out.
4) Depth Is A Big Advantage
This one is pretty obvious. Teams that can go two- and three-deep at the skill positions have a decided advantage over a club that has a few star players that will be on the bench after the first series. Also, teams that have more veteran depth have a big edge. Veteran players that have been through several preseasons have a decided advantage against teams made up of rookies and second-year guys. The veterans know what preseason football is all about, while the younger players are still trying to adjust.
Quarterbacks are key. Preseason wagers, just like those during the Real Season, often come down to the last eight minutes of a game. So finding teams with No. 3 or No. 4 quarterbacks that have had some experience or success, either in the regular season or past preseasons, is important. Those veterans will have a tremendous advantage in the closing moments of a game against a raw third- or fourth-string defense.
5) Experience Pros And Cons
I don't mean to bet on those teams that have the most hardened veterans on it. In fact, older rosters can be a detriment in the preseason. Veterans hate exhibition games. Teams that have established players in certain positions and roles will often see those guys mail it in during the preseason because they know the games are "meaningless" compared to the regular season.
However, experience within coaching systems and schemes can be a key factor. Teams that may have new offensive or defensive coordinators (or both) may be a step slow early in the preseason as they learn new playbooks and adjust to new play callers. Keying on clubs that have familiarity and continuity, and finding clubs that are much less comfortable with their new systems, is something to watch for when betting on NFL Preseason football.
6) The Spread Doesn't Matter As Much
Key numbers are an important gambling fundamental . But an extra half point really isn't as valuable in the NFL Preseason. The overwhelming majority of the spreads for these games are between 1.0 and 3.5. But the actual results of the games vary wildly. And considering that most coaches will go for a two-point conversion late in a game rather than attempt an extra point to tie a game up, the value of betting at 2.5 versus 3.0 doesn't carry the same weight as it would during the regular season.
Further, things like line movements and reverse line movements are generally worthless in the NFL Preseason. The sportsbooks are not getting nearly the amount of action on exhibition games as they are regular-season games. So it doesn't take much for them to move lines. Don't get caught up in watching the board and looking for "sharp" movements. Focus on your own handicapping and let the chips fall where they may.
Robert Ferringo has been the top football handicapper in the country the past nine years, earning nearly $40,000 in total football profit. He has also posted 7 of 9 winning seasons (including three straight winning years) and produced an amazing 50 of 76 winning football months over the past 12 years. Robert has eight of 10 winning NFL preseasons and he is at nearly 60 percent winners over his last 1,000 totals picks. Also, Robert's proprietary KING College Football Betting System has posted three of five winning seasons. Robert is looking for a fourth straight winning football year and wants more profit this fall. SIGN UP HERE TODAY AND TAKE ADVANTAGE OF OUR 3-FOR-1 FOOTBALL SPECIALS!
We are offering new clients $60 in free college football picks for Robert's picks or any Advisory Board handicapper of your choosing. Get your free college football picks now!
Read more articles by Robert Ferringo