NHL Totals Betting: Expert Advice and Tips from Doc's Hockey Handicapper
by Doc's Sports - 9/28/2018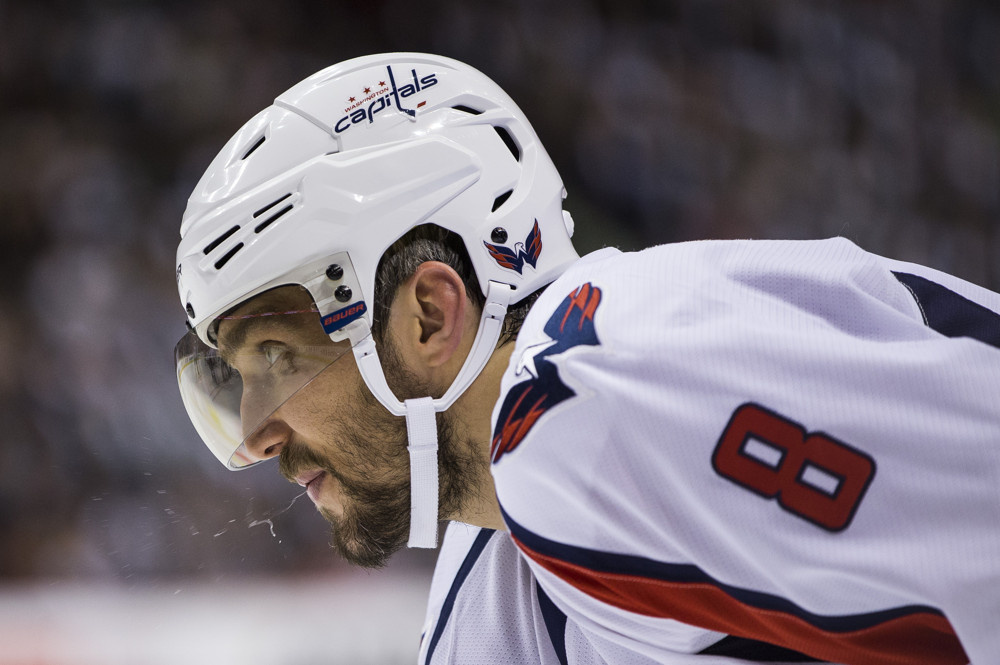 Hockey is a unique sport. It's not only played on ice with skate blades that are sharp enough to slice you open, and it's not only the fastest sport played on earth, but because it's the only sport that allows a team the option of removing their goaltender from the net and adding an extra attacking player. Think about it, there are 11 players on the field for both teams in football - you can't just put a 12th man on the field without getting flagged. There are only nine MLB positions to field every single game, and in the NBA, you can only have five guys on the court.
Because the NHL affords teams the option of removing their goalie for an extra attacker, betting on totals in the NHL is a tricky proposition. I can recount a number of times where I was waiting on the "under" 5 and it was 2-1 with a few minutes left. The chances of it staying under the number are extremely high, but then the trailing team pulls the goalie and the opposition pots in two empty-net goals to give me a push instead of a win.
Doc's Sports offers Free NHL Picks on every game on our Hockey Free Picks page.
The same situation can also apply for the "over". I've been on the "over" 5.5 numerous times only to find the game end 3-2 because the leading team couldn't score a single empty net goal on their opponent. It's frustrating beyond belief, but I believe there is still value to be had when betting on NHL totals.
Here are three crucial factors you must consider when betting NHL totals.
Dig Deeper When Betting Totals
A pretty common mistake most new NHL bettors make is that they look at the goal averages of a certain team for the entire season or stretch of games. That's fine, but what bettors don't see is the outliers that skew the numbers one way or the other.
For example, if we take a look at the Buffalo Sabres last seven games, and the results look like this; 3-1, 2-1, 2-0, 6-4, 3-2, 2-0, 7-5. You would get 38 total goals scored in those games, and if you divide by seven, you'd get an average of 5.43 goals per game. A novice better would think to themselves, this is a great opportunity to bet on the over 5.5 goals as there has been a plethora of goals scored in the Sabres last handful of games.
However, the reality of the matter is that two games out of those seven accounted for 22 of the 38 goals. If you remove those two outliers from the scenario, the result would be an average of 3.3 goals per game, and it wouldn't entice you to make an "over" 5.5 bet.
Don't get me wrong, I'm not saying that there are no good spots to bet the "over". What I am saying is that don't let stats dictate how you make a play on an NHL total. What I recommend is figuring out how many times the Sabres have scored three+ goals and given up three+ goals. This would be a better indication of how a team is playing on both ends of the ice and it will help you determine if a team is more likely an "over" or "under" team.
Home and Road Disparities
While home-ice advantage may be losing its pull in the NHL, there are always teams who have a severe home/road disparity, and it's on the bettor to be on top of the pulse and find those teams.
For whatever reason, teams that are struggling to live up to expectations may see their play take a dip at home because of the immense pressure they are under to perform well. That will lead them to grip their sticks a little too tight and play very cautious instead of taking chances and trying to make plays happen. Whereas on the road, that specific team may come together as a unit and go out there and play "carefree" (I use that term loosely) and generate many scoring chances to bury.
It's important to find these teams and keep an eye on their results. I would recommend collecting about a month's worth of data before making any concrete conclusions and auto-betting them to cash the "over" or "under". There is nothing worse than jumping the gun on a conclusion and having your bankroll go up in flames because the data is not sufficient enough to support your claim.
Respect the Key Numbers
Key numbers are most common in the NBA and NFL when it pertains to the point spread. However, in the NHL, key numbers refer to the total, and there is a big difference between a total of five and five-and-a-half.
Five and five-and-a-half are key numbers because the most common amount of goals scored in the NHL is…yup, you guessed it…five. I recently came across an interesting article regarding how many games finish with exactly five goals, or less than five goals.
During the 2014-15 season, a whopping 25 percent of games finished with exactly five goals scored. Fifty-seven percent of the games saw five goals or less scored, while only 42.85 percent of the games finished with six or more goals.
Now, I understand the rules are called a bit differently in today's NHL than the one three years ago, but the reality of the matter remains, and it is that you need to respect and understand the difference between five and five-and-a-half.
While you may be inclined to take the "over" on such a low total like five, you must understand that one-goal games are very common in the NHL. And when a game is close with a few minutes left in the third period, teams play cautious. If it's 2-2 heading into the third, you are guaranteed at least one goal because NHL games can't finish in a tie. Teams know this and will play more conservative in hopes of securing a point by getting to overtime. If you are on the "over" 5.5 in this situation, the likelihood of two goals occurring is on the lower end of the likelihood spectrum.
Get $60 worth of Doc's Sports member's NHL picks absolutely free - no obligation, no sales people - you don't even have to enter credit card information. You can use this $60 credit any way you please. Get $60 worth of premium members' picks free !