Proline Versus Online Sportsbook: Expert Tips and Advice
by Chris Vasile - 5/17/2018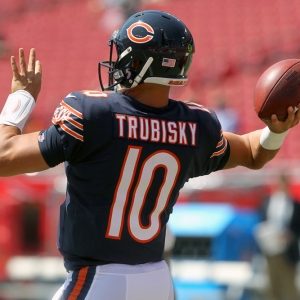 For nearly a decade I promoted and defended Proline like it was my job. It was the only avenue I knew of where I could legally bet on sports, and I thought I could beat the odds and turn a profit over the long haul. As I grew older and began to understand the concept of implied odds, and true odds, I realized that there was no "beating" Proline. I was introduced to the world of online sportsbooks and its great odds and millions of wagering options, and from that moment on I vowed never to play another Proline ticket again.
Comparing Proline to Online Sportsbooks
Have you ever heard the phrase "apples and oranges?" Well if you have, then you know exactly what I am talking about. The Canadian government-run lottery is (somehow) still popular among Canadian residents, mainly because those who still play Proline don't know there are online sportsbooks that accept Canadian customers. I was an exclusive Proline player for almost a decade before I found out about online sportsbooks that are legal in Canada. Once I made the switch over, I quickly concluded that Proline was nothing more than a money grab with terrible odds of winning.
To give you a little back story on the OLG as a resident of Ontario, the OLG was created in 1992 by the Canadian government as a way to generate revenue. They allowed customers to pick a minimum of two games (up to 6 on a money line parlay, or up to 12 on a point spread parlay) and gave them very bad odds. From the OLG's perspective it was brilliant. Give people what they want -- a way to bet on sports -- but give them very little chance of winning or turning a profit worth mentioning. Proline kept it simple for the longest time, allowing bettors to bet on the money line, total, or point spread. It wasn't until recently that they included "Pools" or "Props" to individual sports.
If you were to compare Proline to an online sportsbook, you would laugh and wonder how Proline is still in business. Online sportsbooks offer bettors so many more sports to bet on and so many unique ways to do so. Online sportsbooks even offer amateur/semi-pro wagering options whereas the OLG just added NBA lines to Canada this past year. They felt that it could prove costly for them since they have a lone NBA team representing all of Canada.
Another thing that is mind blowing when comparing Proline to online sportbooks is the odds. Take a look at the image below. Proline uses fixed odds when it comes to their Point Spread parlays -- which essentially screws the bettor out of any serious winnings. And as I'm sure you know, with online sportsbook, point spread odds typically start out at (-110) and get better or worse from there. (Proline on the left, Bovada on the right).
As you can see, the ticket on Proline will give you a profit of just eight dollars in comparison to the same ticket on Bovada which gives you a profit of $20.96.
Advantages and Disadvantages of Pro Line
I was an avid Proline player for nearly a decade, and I can honestly say there are absolutely no advantages when it comes to playing Proline. The odds are so heavily stacked against you that the OLG can afford to light money on fire and still flourish.
The OLG is so far behind the times that there is no UFC betting, nor does the "tie" option make any sense. When you play Proline and select a tie in football, any game that ends within three points (10-7, 35-33, 14-13 etc), is deemed a tie and the winning side is not awarded. Three is the most important key number in football, so for the OLG to call that a tie and not award the win to the bettors who are on the winning team is an insult to bettors all over the world.
Another massive advantage that online sportbooks have over Proline is that they offer new customers sign-up bonuses and longtime players free bonuses to bet with from time to time. They understand that the customer is the most important part of the business and that without the customers they would be a sinking ship. Proline, on the other hand, does nothing to entice new or existing bettors and their marketing campaigns (I see them everywhere) are beyond bad.
Time to Make the Jump
If you are a resident of Canada and are reading this article, please make the switch to a reputable online sportsbooks. The image above should be enough proof that the OLG is nothing more than a money grab, and there is no legitimate way to turn a profit over the course of the season. Do not give the Ontario or Atlantic government any more of your hard-earned money without seeing any changes or improvements to the flawed product they represent.
Here are Doc's Sports we work with several highly reputable online sportsbooks that offer new sign up bonuses, reduced juice and millions of unique wagering options. Click here to join one now.
Get free picks from any Doc's Sports handicapper – there is no obligation for this offer and no credit card required. Just sign up for an account, and you can use the $60 in free picks for any Doc's Sports expert handicapper and any sport. Get $60 worth of premium members' picks free.