Sports Betting Bankroll Management Tips: Getting the Most out of your Money
by Chris Vasile - 7/31/2018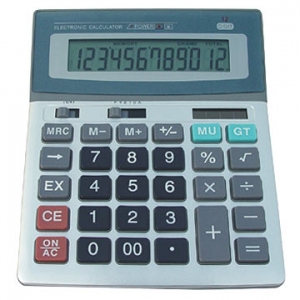 This article may be a hard read for some. Not because the quality of writing is bad but because the topic of bankroll management is boring. However, despite how boring it may be, bankroll management is one of, if not the most important, rule to follow in the sports betting industry.
Think of it this way - sports betting is a skill that you develop over time, same with playing poker or investing in the stock market, and the one tool that all three of those individuals need is money. They need money just as much as a soccer game needs a ball and just as much as a carpenter needs a hammer. Any average Joe can claim to be the best handicapper in the world. However, if he does not have the money to back up his claim, or if he manages his money poorly enough, then he may as well switch hobbies because he won't ever have enough to constantly be in action.
Money is the most important asset a sports bettor has in his arsenal, and learning to protect it is an essential skill for a gambler. There should be no legitimate reason you can think of that will justify foolishly spending money on events or props that you know are likely never to happen.
Let's take a closer look at bankroll management and go over a few tips for getting the most out of your money.
Setting a Unit Amount
This is the most important money management tip you will learn today. Setting a unit amount is critical when it comes to protecting your money because it gives you stability. Deciding how much to bet based on how you are feeling at a certain point in the day is the worst possible way to turn a profit at the end of the season.
Depending on your bankroll and how comfortable you are betting, a unit can be any number from $1 to $500 to $5,000. Obviously, the smaller your bankroll, the smaller your units should be, but at the end of the day it's all about how comfortable you are losing money. If you have a bankroll of $1,000 to start, I would recommend making your units anywhere from $30-$50. If you chose $50, a one-unit play (something you want action on) will cost you $50. If you feel more confident in a certain play and want to up the unit size, you can make it a five- or six-unit play that will cost you $250 or $300.
Setting a Maximum Bet
Doc's Sports employs a 8-Unit betting system where the minimum wager is 1-unit and the maximum is 8-units. The idea is to move your wagers around based on the strength of each game. Bettors should decide what their 8-unit maximum is, which would also be the most they are comfortable losing in a single game. Of course, this number should coincide with the amount of money in gambler's bankroll and should be around 10 percent of his total bankroll.
Typically speaking, pro handicappers only have one or two 8-unit plays per season. They are sometimes referred to as the "Game of the Year," thus leaving them more exposed than a normal bet would.
Setting Limits
Once you have a betting unit set and 8-unit system in place, the next step is to decide how much you want to risk in a day or even weekend. During football season a bettor can stay in action for an entire weekend. The best course of action would be to set a limit on what you are comfortable losing in a single day. Once a gambler gets into a losing streak, his emotions get involved and his handicapping process becomes compromised. Taking a break for the day after a few big losses can be the difference between being a winning bettor or going bust on the bankroll.
Record Keeping
A bettor needs to be painstakingly honest about his wins and losses in order to properly gauge whether or not he is a winning bettor or not. The best way you can do this is by keeping track of all wagers and doing everything in your power to keep your betting money far away from your everyday funds. Once the two mix and a bettor digs into his daily funds to stake his betting habit then the bettor throws out all regards for bankroll management and will lose the game in no time. Keeping track of your wagers will ensure you stay honest and composed enough to safeguard against downplaying the losses or exaggerating the winnings.
Doc's Sports is offering $60 worth of member's picks absolutely free - no obligation, no sales people - you don't even have to enter credit card information. You can use this $60 credit any way you please for any handicapper and any sport on Doc's Sports list of expert sports handicappers. Get $60 worth of premium members' picks free .