NHL Picks: Eastern Conference Championship Odds
by George Monroy - 9/12/2013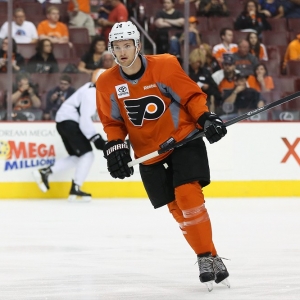 The NHL's Eastern Conference will be a bit more difficult to navigate once the upcoming 2013-14 season begins. The East sent the Winnipeg Jets packing in the Conference realignment but in return received the Columbus Blue Jackets and the perennial-contender Detroit Red Wings. The Conference will have an extra team and another group gunning for a Stanley Cup Finals appearance. Let's take a closer look at the Eastern Conference Championship odds and separate the contenders, middle-of-the-pack and longshot teams. All odds come from Sportsbook.ag
The contenders
Pittsburgh Penguins: +250
Boston Bruins: +500
New York Rangers: +700
Detroit Red Wings: +750
Montreal Canadiens: +1000
The Pittsburgh Penguins are the solid favorite to win the East and make its first Stanley Cup appearance since 2009. And now that Penguins' star Sidney Crosby is entering the season fully healthily, they have an excellent chance to do so. Pittsburgh is without a doubt the best team in the East, but they are not a powerhouse by any means. The team lost four very productive players from last season and as of yet have not replaced them with anyone of significance.
The Boston Bruins are receiving excellent value to make back-to-back finals appearances at +500. And even though accomplishing the feat would be difficult, it is not without precedent. Since 1997, two teams have made consecutive finals appearances—the Detroit Red Wings and Pittsburgh Penguins. The Red Wings are another team that is showing excellent value at +750 as they will have the surprise factor of being the new team in the conference. Detroit nearly eliminated last year's champions from the playoffs and could make a deep run in this year's playoffs.
The middle-of-the-pack
Ottawa Senators: +1500
Washington Capitals: +1500
Toronto Maple Leafs: +1500
Philadelphia Flyers: +1500
New York Islanders: +1500
Every team in this group does have some value. The NHL is a sport where middle-of-the-road teams can get hot and ride a streak to the finals. The powerhouse teams do not always win in hockey. The Ottawa Senators are putting together a very interesting team of Bobby Ryan, Jason Spezza and Milan Michalek at the top line. The Philadelphia Flyers are another team that could emerge as a sleeper and cause a little trouble throughout the season. The Flyers have a young and talented player in Sean Couturier that could turn into a star. The 20-year-old Couturier struggled season, yet many people are expecting him to have a breakout year.
The long shots
New Jersey Devils: +2500
Carolina Hurricanes: +2500
Columbus Blue Jackets: +2500
Tampa Bay Lightning: +2500
Buffalo Sabres: +5000
Florida Panthers: +5000
It's difficult to recommend wagering on a longshot team as many times it is simply a shot in the dark. But in hockey just making the playoffs is probably the most important part, so anything is possible. There is not much value in wagering on any of the longshot teams unless you are a hometown fan and want to have a wager to follow for most of the season. There is an art to finding hidden value and handicapping sports teams, and if you are a bettor that sees something in one of these teams then wagering on them at +2500 to +5000 might be a great bet. Unfortunately, I do not see it.
Read more articles by George Monroy
Get all of Tonight's Free NHL Picks.
Get all of Tonight's Expert Expert NHL Picks.