English Premier League Season Predictions and Expert Analysis
by Doc's Sports - 8/5/2019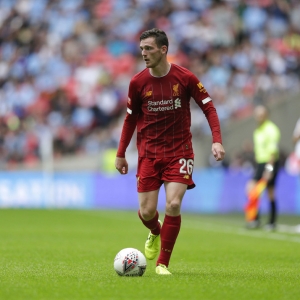 Manchester City or Liverpool. The 2018-19 season was a back-and-forth seesaw drama that could have gone either way. In what was a two-horse race for the majority of the season, the Merseyside squad, who were vying for their first title since 1989-90, fell a point short to the club from the East of Manchester. The one-point triumph gave Manchester City back-to-back EPL titles and their fourth crown in the last eight years. The one-point gap represents the closest Premier Title race since the 2013-14 season where City got the best of Liverpool once again, this time by two points.
As we approach the start of the 2019-20 EPL season, you will notice that there are plenty of new players preparing for life in the UK, and a lot of players swapping jerseys to play for a potential rival. Tottenham made the biggest splash this transfer market by breaking their transfer fee record to bring in Tanguy Ndombele from Lyon for £55 million (USD $66.8 million). The Champions League runner-up hope Ndombele can add some flair and production from the midfield as well as some much-needed depth.

Speaking of depth, Arsenal's signing of the goal-scoring machine Nicolas Pepe from Lille gives them another attacking option to compliment Pierre-Emerick Aubameyang and Alexandre Lacazette. The Gunners best defense has always been a great offense, so it'll be interesting to see how the mixed bag of pre-season results translates into the start of the EPL Season.
A team who has had a great string of pre-season results is Manchester United, who finished the pre-season on the winning end of six straight games (penalties included). The team looked fresh and sharp. And with the addition of center-back Harry Maguire from Leicester City, the defense may once again be tough to break down.
Liverpool and Manchester City didn't do too much by way of the transfer market, but they didn't lose any key pieces, so they remain extremely strong up and down the lineup. Shout out to my guy Moises Kean, who signed a five-year deal with Everton from Juventus. The up-and-coming Italian star is going to score goals for the Toffees at an incredible rate this year. I hope.
The Premier League kicks off Friday afternoon when Norwich travel to Anfield to take on the European Champions and Premier League title contender, Liverpool. If you want to join in on the winning this season, Doc's Sports features several great soccer handicappers that will guide you along this season. Get signed up for a season package by clicking here .
Relegation Battle
The relegation battle is almost as good as the title race itself. Fan bases are tortured as teams featuring incompetent managers and players claw tooth and nail to stave off relegation and stay in the top flight of English Football. That should be read: Stay in the top flight or else the team loses money.
Looking at the relegation from a betting perspective, Sheffield United is the odds-on favorite to be sent packing at -150. They are followed by Norwich at -110 and then Burnley (+187), Brighton (+187) and Aston Villa (+200). Norwich enters this EPL season as second division champions, so they should know a thing or two about putting up a good fight.
The Title Race
Year after year, season after season, the narrative is the same. We can expect the same four or five teams to be right at the top of the table. Arsenal, Chelsea, Liverpool, Manchester United, Manchester City, and Tottenham. Except for Leicester City's title shock in the 2015-16 season, no first-time team had won their first title since 1977-78. So that leaves us right where we should be.
Manchester City (-200)
The reason I put that link is because you will find a handful of people who say that there is no value in betting -200 for a season-long futures bet and a handful of people who say there is plenty of value in this line as they believe Man City should be -500 to win the EPL title. Value is subjective, so whichever way you are leaning, there is no denying that Manchester City remains the team to beat in England.
They were given a great run for their money last year by Liverpool, but they remain the same team, with several younger players now a year older and more experienced. They will unlikely be undone by the injury bug that hit them hard last year, so a fully healthy squad is a nightmare for the other 19 EPL teams. Manchester City is the run-away favorite to make it three straight PL Crowns and rightfully so.
Liverpool (+260)
For Liverpool, last year was a bitter-sweet season. Yes, they can hold their head up high and take pride in the great accomplishment that is winning the Champions League for the first time since 2005. However, the clubs desire remains the elusive Premier League title - something they have not achieved in nearly 30 years. The squad remains essentially unchanged from last year, and that bodes well for the Merseyside squad. I believe the bookmakers got it right to instill Liverpool as second choice favorites, but the gap back to third and fourth isn't going to be as big as the odds suggest. Do I trust Liverpool to win the title? Absolutely not.
Tottenham (+1600)
We've seen the same song and dance from Tottenham for the last handful of years. They start the season hot and find themselves at the top of the table after a month or two and then completely forget how to play soccer. Tottenham does have a relatively unchanged team from last season. However, with the additions of Ndombele, they now have more depth to add in the midfield - a part of the pitch they were often outnumbered. Mauricio Pochettino has done a great job getting his players to buy into a certain brand of football. However, at some point he has to realize it simply doesn't work against the top teams in the PL. Tottenham would be my longshot play to hoist the crown come May, but a lot of things would have to go right for them.
Chelsea (+3300), Manchester United (+4000), Arsenal (+6600)
I grouped these three teams because I know out of watching plenty of soccer that none of them will win the trophy. However, if I had to pick one of these three teams, I'd have to go with Arsenal at +6600 as the best value and team with the most realistic shot of pulling off the major upset. Arsenal has a wealth of attacking options and can outscore teams when they feel like it. The problem lies in their defense as they tend to turn off and allow silly and extremely preventable goals. The first five games will tell us if Arsenal is serious about competing atop the table as they have tricky away fixtures against Newcastle, Liverpool, and Watford, with home dates against Burnley and Tottenham.