Understanding and Learning How to Calculate Expected Value EV for Sports Betting
by Chris Vasile - 6/12/2019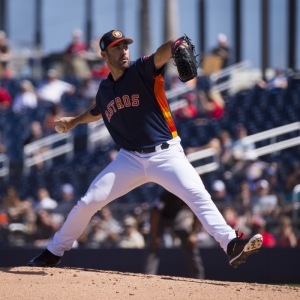 Odds. Probability. Chance. Expected Value. Pythagorean Theorem. Calculus. Trigonometry.
All of these concepts are math subjects that teachers try to teach students in order to help them better understand the world of numbers. However, the unfortunate reality is that many of their students will second guess the reason these subjects are being taught to them because they simply don't believe they will ever need to use them in their day-to-day life. Well, if you have goals to become a professional bettor, odds, probability, and statistics better become your best friend, and it better happen fast.
Sports betting is a concept that requires you to select which team you believe is going to win. In every single game played, there are two options - Team A or Team B. This would likely lead you to believe that you have a 50-50 chance of making the right selection. That assumption would be correct. However, when you look at the matchup closely and factor in the betting line that the sportsbooks set out to make money on, the odds and probability drastically change from 50-50 to something less favorable to you - the bettor. This is where understanding odds and probability will help you determine if you should, in fact, be placing a wager on a specific game and by understanding that, it will, in turn, save a large portion of your bankroll.
Over the next several hundred words, I'll explain in as much detail (and in simple terms) the way odds and probability affect expected value pertaining to a single bet. By the end of this, the goal is to help you understand the steps needed to become a +EV bettor.
Doc's Sports offers +EV Betting Syndicate Free Trial Value Betting System
What Does Expected Value Mean?
When you hear someone use the term "expected value" they are referring to a powerful tool and/or model they have created to formulate a number on how much money they are expected to win or lose on a particular wager. Because we all work for a living, let's use going to work as an example of understanding the most basic level of expected value.
If you make $20 an hour for a nine-hour shift, your expected value for one hour of work would be $20. If you work the entire day, which is typically how adult jobs operate, your expected value would be $180 for the day. This is what we call positive expected value or +EV. However, missing work for any reason would be considered negative expected value (-EV), and it would cost you one day's pay, which is $180.
How to Calculate Expected Value
The formula for calculating expected value is straightforward, but it does require the bettor to do a bit of math in the process. To start, the bettor must multiply the probability of winning with the amount he or she could win per bet and then subtract the probability of losing multiplied by the amount lost per bet. Now that we've gotten the math talk out of the way, the formula would look something like this --
Related: How to Create a Sports Betting System
(Probability of Winning) x (Amount Won per Bet) - (Probability of Losing) x (Amount Lost per Bet)
Now that we have a formula in place to determine if a bet is going to be +EV or -EV, there are three steps we need to do to plug in the numbers into the above formula.
1. Find the decimal odds for each outcome (win, lose, draw)
2. Calculate the potential winnings for each outcome by multiplying your stake by the decimal and then subtract the stake.
3. Divide 1 by the odds of an outcome to calculate the probability of that outcome
4. Substitute the information into the above formula.
For example, let's say we are going to bet a soccer game between Chelsea (1.263) and Stoke City (13.50). With these odds, the draw would come in at odds of 6.5. A bet on Stoke City to win would provide potential winnings of $125, with the probability of it happening 0.074 or 7.4 percent. The probability of Stoke City not winning is the sum of Chelsea and a draw or 0.792 + 0.154 = 0.946. The amount lost per bet is the initial wager of $10.
By plugging in those numbers into the formula, you'd get something that looks like this:
(0.074 x $125) - (0.946 x $10) = -$0.20
This is an example of -EV as this outcome suggest you will lose 20-cents for every $10 you wager.
Does Betting Positive Expected Value Guarantee a Win?
Absolutely not. The main goal of the +EV bettor is to correctly determine which game and/or team has the best probability of making them the most amount of money possible over a series of wagers.
A +EV bet is still a bet that has two possible outcomes. If you find a spot where you feel comfortable playing the +EV edge, you simply found a good spot to find value. Not every +EV underdog is going to win. Conversely, a -EV scenario isn't going to be a loss every time. We already know that sports betting is essentially a guessing game, and even though a wager might not be expected to net a profit more times than not, it's far from guaranteed that it's going to win or lose. One way to look at is like this; a wager on a heavy favorite will turn out to be a -EV bet. The -EV means the bet is a bad value, not that the heavy favorite will necessarily lose.
It should also be noted that just because odds are low does not mean there will not be a +EV bet. All it means is that a bettor isn't going to get rich off of the bet. If a bet is +130 but calculations say that it should probably be a little closer to +120 or +125 value is still an opportunity to make a profit by betting the +EV scenario.
Doc's Sports is offering $60 worth of member's picks absolutely free - no obligation, no sales people - you don't even have to enter credit card information. You can use this $60 credit any way you please for any handicapper and any sport on Doc's Sports list of expert sports handicappers. Get $60 worth of premium members' picks free .