What are College Football Picks: A Comprehensive Guide
by Joey House - 9/11/2023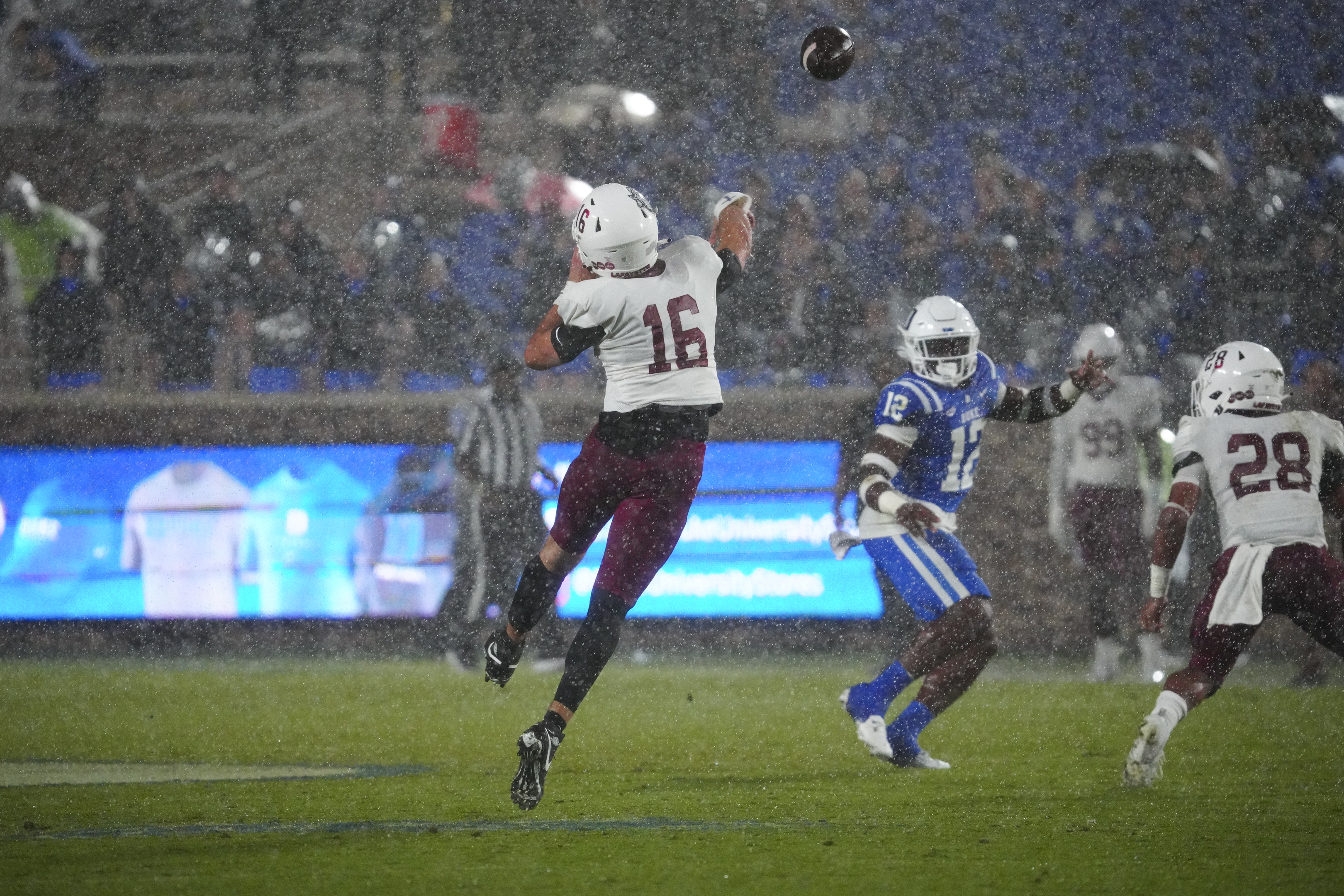 I. Introduction
A. Brief overview of NCAA football and its popularity
B. Significance of college football picks and predictions for fans and bettors
C. Purpose of the article: Providing valuable insights and strategies for successful college football picks
II. Understanding College Football Picks
A. Definition and role of college football picks in predicting game outcomes
B. State Limitations on college Football Betting
C. Key factors to consider:
Team performance and statistics
Player injuries and availability
Coaching strategies and game plans
Home-field advantage
Weather conditions
Conference and rivalry dynamics
Strength of schedule
III. Different Types of College Football Picks
A. Spread Picks: Predicting the margin of victory or defeat for a team.
B. Moneyline Picks: Selecting the outright winner of a game.
C. Over/Under Picks: Predicting the total combined score to be higher or lower than a specified number.
D. Futures Bets: Predicting the outcome of future events, such as conference champions, national champions, or individual awards such as the winner of the Heisman Trophy.
E. Teaser Bets: Modifying point spreads or over/under lines to combine multiple games into a single bet.
F. Prop Bets: Wagering specific outcomes within a game, such as player performances, team statistics, or game events.
IV. Assessing Team Matchups
A. Analyzing team styles and strengths
B. Evaluating matchup advantages and disadvantages
V. Strategies for Betting on Favorite and Underdogs
A. Using historical trends to back favorites
B. Analyzing road favorites and home dogs
C. Rivalry games and big spreads
VI. Capitalizing on Line Movements
A. Understanding line movements and their implications
B. Recognizing and interpreting line movement patterns
C. Strategies for exploiting favorable line movements
VII. Example of College Football Pick from Doc's
VIII. Conclusion
I. Introduction
A. As colorful of a history that the NFL has, college football's storied past is even richer and more robust. The first college football game, played on November 6, 1869, featured the riveting matchup between Rutgers College (now Rutgers University) and College of New Jersey (which is now Princeton). While the rules were markedly different than today's game, this was the beginning of organized college football and the many wonderful traditions that have sprung forth.
B. When the Supreme Court (SCOTUS) repealed the Professional and Amateur Sports Protection Act (PASPA) of 1992 ban on sports gambling in 2018, legalized sports wagering exploded in popularity. What was once done with fear of retribution is now able to be performed with the tacit blessing of the government. More than 30 states offer some form of sports gambling, and more have it on their state's legislative docket. This decision from SCOTUS and college football are like a Reese's Peanut Butter Cup: two great tastes that go great together. Now, instead of endless hours of debate about which team or conference is better, fans can "put their money where their mouth is" without fear of legal reprisal.
C. This article will discuss what College Football Picks are and how to use them. Different methods and strategies will be revealed that will give you, the reader, the best chance of success in your NCAA football gambling career.
A. College Football Picks play a crucial role in predicting game outcomes through in-depth analysis of teams, players, and key factors. They serve as a foundation for vibrant discussions and community interaction among football enthusiasts. Fans and bettors share their picks, creating a dynamic football community where insights and rationales are exchanged, deepening understanding and enhancing the overall NCAA football experience.
B. As legalized sports betting continues to spread throughout the country, it is important to see what the state's rules are regarding the wagering on in-state sports teams in your jurisdiction. Some states, such as Virginia, New Jersey, and New York, will not allow you to bet on schools that are located in-state. Pennsylvania and Indiana allow bets on their state teams, but not prop bets. These are just a few examples and vary from jurisdiction to jurisdiction.
C. There are many different factors to take into consideration when starting to handicap College Football Picks. Using just one of these elements by itself is ineffective at estimating the outcome. But when all of these elements, and more, are used in conjunction with each other, they have a synergistic effect and provide the best chance for success when making the selections. Here are some of the basic elements to start your analysis with:
Team Stats and Performance: The cornerstone of any good college football handicapping system is an evaluation of overall team performance. Analyzing the team statistics, offensive/defensive efficiency, turnover differentials, and other indicators offer a skilled handicapper an excellent start in making their NCAA Football Pick.
Player Availability: The availability of players at key positions has an enormous impact on a team's ability to perform. Whether it be from injury or any sort of suspension, a constant watch of personnel should be kept during the week.
Coaching: If a college football handicapper understands a coach's basic football philosophy, it is easier to estimate what that week's game plan might be. Coaches all have their strengths and weaknesses and a shrew handicapper can factor those into his analysis of the team.
Home-Field Advantage: In no other sport, except perhaps college basketball, does home-field advantage (HFA) assume such a significant role. During Penn State's annual "White-Out" game against Michigan in 2019, the 110,000 fans, decked out all in white, were so loud that Michigan was forced to call a timeout before the very first play from scrimmage to avoid a delay of game. Another factor to consider with HFA is travel. Professional teams crossing the country can leave days before to acclimate their body to the different time zones. During the regular season, college teams might not have that luxury.
Weather Conditions: The college football regular season usually runs from late August to the last week of November. It is quite common to see games in November being played in snow or bitter cold. This dynamic is only growing in importance with the addition of two southern California teams to the often snowy Big Ten. Rain, wind, and extreme temperatures and conditions all factor into game performance.
Rivalries: Perhaps one of the most difficult factors to quantify, rivalries, whether they're in or out of conference, can greatly impact the outcome of the game.
Strength of Schedule: Particularly in college sports, all wins are not the same. There is a reason that the 2017 UCF Golden Knights were the only undefeated team in FBS but did not make the CFP playoffs. Strength of schedule is very similar to class in horse racing.
III. Different Types of NCAA Football Picks with examples
When it comes to NCAA football picks, there are various types of predictions that fans and bettors can make to add excitement and strategy to their betting experience. Here are some of the different types of NCAA football picks:
A. Spread Picks: The point spread pick is probably the most popular way to wager on an NCAA football game. Point spreads are designed to level the playing field. This is needed more in NCAA football than any other sport, as the disparity between two school skill levels can be quite large. The sportsbook sets the point spread between two teams, and then the bettor can choose if the favorite will win by that amount or the underdog will lose by less than the spread. If Notre Dame is playing Navy and Notre Dame is favored by 20.5 points, for the backers of the Irish to win their wager, Notre Dame needs to beat Miami by more than 20.5 points. If the bettor takes Miami, they can lose the game, just by fewer than 20.5 points.
B. Moneyline Picks: Moneyline picks revolve around selecting the outright winner of a game, regardless of the point spread. This type of pick focuses solely on which team will come out victorious, making it a straightforward option for bettors. These types of bets are usually accompanied by positive or negative numbers, which denote how much the favorite needs to invest to win $100 or what the underdog would win if he put up $100. If Hawaii is +800 against Vanderbilt, a bettor that puts $100, would collect $900 ($100 bet + $800 profit) if Hawaii. However, for someone to win $100, they must bet $1400.
C. Over/Under Picks: Over/Under picks, or totals betting picks, involve predicting whether the total combined score of a game will be higher or lower than a specified number set by oddsmakers. Bettors must analyze factors such as offensive and defensive capabilities, pace of play, and weather conditions to make an accurate prediction. In the San Jose State-USC game, the total is set at 63.5. Bettors who take the over must see the combined score hit 64 or more points.
D. Futures Bets: Futures bets are long-term predictions that involve the outcome of future events, such as conference champions, national champions, or individual awards like the Heisman Trophy. Bettors can place these bets well in advance and enjoy the anticipation throughout the season.
E. Teaser Bets: Teaser bets allow bettors to modify point spreads or over/under lines to their advantage. By combining multiple games into a single bet, bettors can adjust the lines in their favor, increasing their chances of winning.
F. Prop Bets: Prop bets offer a wide range of wagering opportunities on specific outcomes within a game. These can include player performances, team statistics, or even specific game events like the first team to score or the length of the longest touchdown. A winning prop bet is a great way to soothe a losing effort by your college team.
IV. Team Matchups
A. When handicappers start to break down team matchups, the first place they start is to look at playing styles. This will often show a team's strong suits and also their "Achille's Heel", so to speak. Knowing the offensive and defensive strategies and tendencies each team employs can give you a basic outline of how the game should play out.
B. Once you have an understanding of the basic game plan each coach should employ, then you start to compare them against each other. If Georgia is playing at Alabama, how does the Dawg's passing attack matchup against the Tide's secondary? Will Alabama be able to effectively move the ball on the ground against Georgia's 8th-ranked rushing defense?
V. Strategies for Betting on Favorites and Underdogs
A. Quite frequently, powerhouse schools will host a "softer opponent" to generate an extra home game, as game revenue for these big schools is a substantial amount of money. They generate so much money in fact that these smaller teams are paid, quite handsomely, for their appearance. In 2021, Ball State made $1.4 million for playing at Penn State. In 2022, they made $1.5 million for traveling to Tennessee. The money generated from these games isn't the only thing huge. It is quite common to see these point spreads be in the 30s, sometimes even in the 40s. Certain coaches run the score up more than others, so research needs to go into seeing which programs pile it on when a lesser team is down.
B. The mental game in college football is much more pronounced since the players are often late teens and their early 20s. If a team is an underdog in their own stadium, a good motivating coach can use this to fire up his troops. Conversely, some coaches are masters at getting their players ready to invade an opponent's house and do damage. All of these trends should be analyzed as a precursor to what may happen.
C. College football rivalries are second to none when it comes to pomp and circumstance. Some of these feuds span a century or more, and, as such, seasonal win-loss records and the usual analytics are slightly reduced in their effectiveness in handicapping these games. For example, the Ohio State-Michigan rivalry is one of the most storied in college football. In 1993, the Buckeyes were 9-0-1 and ranked 5th in the nation when they traveled to Ann Arbor to take on a 6-4 Wolverines team. After Michigan emerged victorious by a score of 28-0, it's quite clear that rivalries are just a different breed of game.
VI. Capitalizing on Line Movements
A. Line movements in sports betting pertain to the dynamic changes that occur in the point spread or over/under line established by sportsbooks. Sportsbooks will either move the point spread in one direction or another or alter the vigorish (or vig) for a wager. Florida State may be a 10-point favorite over UNC when it's announced FSU's starting QB broke the wrist on his throwing hand. The 10-point spread might drop down to FSU -3, or lower, depending on the books' belief in the backup QB. Another example could see USC -3 at UCLA. The normal vig is 10% or shown as -110. If too much money is coming on USC, but they don't want to move the spread, that -110 could move to -115, -120, etc. Sportsbooks want a state of equilibrium, where the same amount of money comes in on each side, guaranteeing no potential loss. Injuries are not the only reason a line can move. Quite often, professional sports bettors, or sharps, find value in the initial posting of a line. They will bet these "virgin lines", and the sportsbooks may alter the line depending on what side the sharps took. Betting trends are another reason to shift the line, as is extreme weather or breaking news. Bettors must constantly be aware of the landscape of the line, observing the changes and acting accordingly.
B. Certain trends and concepts must be learned to take advantage of these line movements. When injuries or breaking news is not the cause of the line shift, in which direction it moves can give you an idea of what sportsbooks think may occur. An increase of the line in favor of the underdog could indicate a weakening faith in the favorite. Conversely, a downward movement towards the favorite could be a sign that the sportsbooks think the dog is in even more danger. Finally, there is the "reverse line movement", when the majority of the money is coming in on one side but the line moves in the opposite direction. This is either an indication that sharp money is coming in the opposing side of the public money (squares), or the sportsbooks are privy to information that is not yet available to the general public. In this day and age of social media and the dissemination of information, the latter doesn't happen nearly as often as it used to. The days of "Ace" Rothstein (Robert De Niro's character in "Casino") knowing who's on coke or whose girlfriend is pregnant before the rest of the world, is long gone.
C. There are strategies for exploiting line movements that are favorable to the bettor. First is to take advantage of the line shift as soon as it happens, meaning that you make your wager for Saturday on Tuesday, instead of Friday or early Saturday. Being able to act quickly before the sportsbooks have time to adjust is a key concept in line exploitation. Another strategy is to employ "contrarian betting". This is where the public heavily backs one side, causing an inflation of a line and subsequent movement, and taking advantage of it. Using this strategy is the equivalent of betting with the house and getting points to do so. Occasionally, when lines move too much, there is an opportunity to place wagers on each side, hoping that the final score lands in between both wagers. This is referred to as a "middle". There is one more situation that arises that is known as "arbitrage", which is a term for a guaranteed profit. This is primarily a money-line phenomen involving two different sports books. If Texas is +120 against LSU, but some news comes out making Texas a favorite and LSU +130, a $100 investment on each side is guaranteed to realize either a $20 or $30 profit. Constant monitoring and vigilance are required to take advantage of these situations, as they often do not last very long.
VII. Example of College Football Pick from Doc's
College Football Pick from Doc's expert Jason Sharpe
Saturday October 1st, 2022-
7 Unit Play Take #148 James Madison -21.5 over Texas State (1:30pm est):
Looking to once again back this James Madison team as I don't think the betting markets have still picked up on just how good this team is this season. The Dukes come into this game sky high off their big road upset win last week at Appalachian State in a game they got behind early but came storming back in the 2nd half and outscored a very good Mountaineers team by a 22-0 score. JMU was absolutely dominant in their season opening victory beating Middle Tennessee State 44-7. That win is looking more impressive by the week as since that game MTSU has went 3-0 straight-up and against the spread.
On the other side of things Texas State is a mess. The Bobcats are off to a 2-2 start to the season but I'm not impressed. One of their wins came against a bad FCS foe Houston Christian and their other was a 41-12 victory over a Florida International team that I think is easily the worst team in the FBS this season and one of the worst we've seen in a long time. Though the Bobcats looked like they coasted to an easy win they were only ahead 20-6 going into the 4th quarter of that game. Another big thing that stands out from that contest is FIU has played one other FBS opponent this year and they lost that game 73-0 to Western Kentucky where they were out-gained by more than 500 yards while TSU only had 61 more yards than FIU in their game.
Lay the points with James Madison in this one.
James Madison won, 40-13
VIII. Conclusion
A. This article discussed key insights and specific strategies to provide you with not only a better understanding of what college football picks are, but how to increase your chances of successfully making them. Various types of picks were discussed with examples for each. We discussed some of the basic foundations of sports handicapping, such as analyzing team matchups, fundamental football schemes, and coaching philosophies, just to name a few. Strategies for handicapping favorites and underdogs, as well as what line movements are and how to exploit them were shared. Lastly, we included examples of picks from Docsports.com's world-renowned handicappers.
Get college football picks on every single game, or if you want our very best bet premium picks by the experts, sign up for your free $60 account with a guarantee.